CAMP HILL, Pa. /Advertising Industry Newswire/ — This week, at the 17th Annual Millennium Music Conference (MMC) in Camp Hill, Pa., recording industry veteran and noted music producer Loren Weisman will lead the discussion: "The State of The Record Deal in 2013: Myths vs. Reality." Exploring what really works with up and coming bands, and solo music artists, beyond the hype.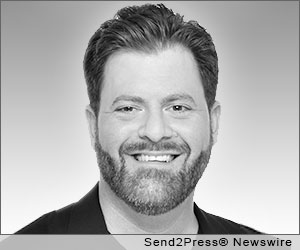 Weisman will discuss a great deal of the "behind the scenes" activity in modern A&R, and what is "really going on" as to what it really takes to thrive in today's music business. Weisman will also discuss how regional locations such as Camp Hill, Pa. and other "hub" locations are more important to up-and-coming musicians over the larger cities.
Weisman will be available for free 10 minute coaching sessions in the main ballroom on Friday and Saturday.
As a veteran music consultant, music producer, and coach Weisman helps independent artists, musicians, bands, labels, and managers achieve sustainable success in the music business. He has contributed to over 700 albums as a producer and drummer. In addition to his work in music, Loren also maintains television production credits with three major networks and serves as a media consultant to many businesses in and out of the arts and entertainment fields.
Additionally, Weisman is the author of the new book, "The Artist's Guide to Success in The Music Business: the Who, What, When, Where, Why, & How of the Steps that Musicians & Bands Have to Take to Succeed in Music, Second Edition" (ISBN: 978-1-60832-578-8; trade paperback; Greenleaf Book Group).
For more information about Loren Weisman, hiring him for a speaking engagement, his consulting services or his new book, "The Artist's Guide to Success in the Music Business, 2nd Edition," visit http://lorenweisman.com/ .
For more information about the Millennium Music Conference, visit, http://musicconference.net .