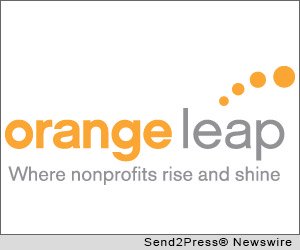 DALLAS, Texas /Advertising Industry Newswire/ — Matt McCabe from Pursuant will present a live webcast with Orange Leap, titled "I Have A Dream: The Importance of Vision At Every Donor Level" on Feb. 14, 2013. Simply put, donors give to a vision that stirs their philanthropic passion.
This session will explore why nonprofits must prove the efficacy of their vision and work in order to garner long-term, committed donors. Clarity and articulation of the vision ties all fundraising efforts together.
As part of Orange Leap's "Shine Brighter Series" this brand new live webcast will look at the importance of communicating a non-profit organization's vision across all donor touch points to ensure continued giving. If donors do not clearly understand where a nonprofit is going, fundraisers cannot expect donors to make the journey.
According to the host, the webcast will review examples of how successful organizations weave their vision through all communications and touch-points. "While communicating vision in a Major Donor proposal seems natural, we will also explore how to weave that into acquisitions or ensure it is reflected in a pithy manner on Twitter or Facebook.
"We will review successful strategies that create a donor journey that makes each gift a step towards their participation in fulfilling the organization's vision and multi-year goals.
"We will review and discuss how vision evolves and grows with the organizations, and how that is seamlessly weaved into effective long-term donor cultivation."
About Matt McCabe:
Matt is one of today's leading nonprofit consultants, with experience spanning two decades helping charitable organizations around the world optimize their online marketing and fundraising, integrated marketing, business process and organizational strategy, direct mail, and media and print campaigns.
About Orange Leap:
Orange Leap (www.orangeleap.com) helps nonprofits raise more money with fewer resources by streamlining the fundraising process with innovative technology solutions and collaborative support. A cloud-based, Constituent Relationship Management (CRM) technology solutions company, Orange Leap effectively manages donor and constituent relationships; processes donations and tracks gift history; and automates fundraising and marketing communications. Based in Dallas, Texas, the company works closely with nonprofits that are focused on reaching and engaging a wide range of missions and constituencies.
REGISTER FOR THE EVENT:
The webcast will take place on February 14, 2013 at 2 p.m. EST. The webcast is free and attendees may register at http://www.orangeleap.com/shinebrighter.shtml .