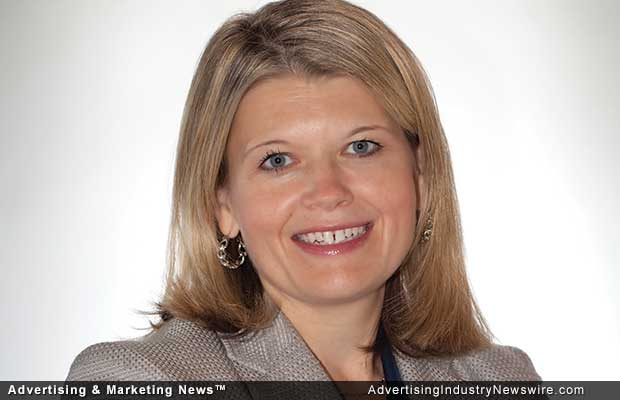 Getting a B2B marketing campaign started can be daunting, and many marketing experts have adopted the so-called "duct tape marketing" program created by John Jantsch to provide key focus implementations for their clients. Kelly Weppler is the owner and founder of WH & Associates, an inbound marketing agency that works with business-to-business (B2B) companies to "enhance their online presence, to generate leads, and to design a complete customer experience that helps their clients stand out from their competitors." Weppler uses Duct Tape Marketing and this week is co-hosting a webinar for B2Bs who want to learn more about this strategy and methodology.
Weppler will be a guest instructor alongside Duct Tape Marketing author and founder, John Jantsch, during a three-day online seminar for business owners starting June 26, 2013. For those unable to "attend" recordings of the entire 18 hours of training will be available for a fee. More information on this session at: http://www.creativelive.com/courses/duct-tape-marketing-john-jantsch .
According to Weppler, her agency is known for promoting a unique combination of high tech and high touch marketing in the technology space. With more than 20 years in sales and marketing, she frequently encounters business owners who are paralyzed by the sheer number of choices they face in promoting their businesses.
So what is Duct Tape Marketing? Duct Tape Marketing was created by small business guru John Jantsch and the term came about because duct tape is a household staple that sticks to everything and that's essentially how you can think of the Duct Tape Marketing program, says Kelly.
I asked Kelly a few questions about the seminar series, and her take on B2B marketing in her area, since she specializes in Southern California companies and brands.
Christopher: HI, Kelly. Q: what is the #1 question that B2B folk ask you about marketing their small business to local, or hyperlocal?
Kelly: B2B folks seems to be really focused on their online efforts, SEO, content, social networking for local growth and are very focused on having prospects find them. And yes that's important given we research most of our purchases online before we make any commitment.
This piece is important because it's what helps to generate the leads. But what is equally important for these folks is that most of these B2B sales aren't made or closed online. That means you have to create some systems and processes in your sales and marketing plan that deliberately take these leads offline to help move them through the buying process. And this is where your offline marketing efforts have to be considered in your marketing system.
It could be an event, introductions to or from other strategic partners, part of your referral marketing system, phone calls, etc. these are all offline activities that are what really move the deal forward and help to close it. Paying attention to these kinds of things are what will make you successful.
Christopher: What do you think business folks who need a marketing boost will learn from the webinar?
Kelly: From this session, I think the most important thing is for business owners to start thinking about marketing systematically. Marketing is not an event, it's an ongoing part of the business that needs to be performed routinely and consistently because that's what builds momentum in the business.
When you treat marketing as an event and do it sporadically, you end up with peaks and valleys in the revenue stream. To build a more predictable revenue stream requires routine and consistency.
Business owners will always ask about specific tactics–should I be doing PPC ads, should I be blogging, doing direct mail, etc., etc. And the second point to remember is that there isn't one magical marketing tactic. There's clearly evidence that they all work, however, when they are integrated and work together, they are that much more powerful. And when you employ these tactics on a routine and consistent basis, you see all boats rise with the tide.
Christopher: What kinds of companies in California, where you specialize, have you seen doing better this year in the up/down economy?
Kelly: I'm seeing technology companies and those in the home services and home contractors area picking up. In both cases, it may be because that was the kind of spending that people stopped the last few years. When the economy really slowed, people made due with the technology they had and what was in their homes, and now you're seeing growth to the point where it's become very inefficient and breakage in both of these industries.
I think the other point though is that I'm seeing these businesses pick up and do more with their marketing because they're starting to understand that doing nothing isn't the answer either. So these business are getting better educated about what they can do and how the internet can really help them compete. It's one of those tools that makes a number of marketing tactics that much more cost effective and accessible so they can compete and compete well with much bigger companies that have a lot more resources.
Christopher: Thanks Kelly.
Learn more about Kelly and her services at: http://www.whandassociates.com/ .

Copr. © 2013 by Christopher Laird Simmons, for Advertising & Marketing News – all commercial and reprint rights reserved. Photo courtesy Kelly Weppler.