CINCINNATI, Ohio /Advertising Industry Newswire/ — ProSource, a regional leader in business solutions for variable data printing, and improving mission critical business processes, recently announced that Kathryn Kendell has joined its executive team as Vice President of Marketing. As VP of Marketing, Ms. Kendell will be responsible for leading marketing strategy, planning, execution and evaluation to meet or exceed overall objectives and ensuring customer satisfaction.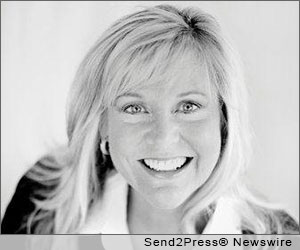 "I am excited to join this dynamic organization," states Kathryn Kendell. "The leadership team is fantastic. The entire organization is top notch with a customer driven culture, and I am very proud to now be part of this team."
Ms. Kendell comes to ProSource with over 20 years of marketing experience in the technology sector. She has held prior leadership roles with Fortune 500 and privately held companies specializing digital marketing, technology and consulting.
"We are excited to welcome Kathryn Kendell to our team," states Brad Cates, President and CEO. "She brings a wealth of marketing and leadership experience to ProSource. She will provide brand insights and strategic direction as we continue to grow, enhance our product and services and deliver superior value to our clients."
Ms. Kendell is a graduate of Ohio University and Central Michigan University and resides in Dayton, Ohio.
About ProSource:
ProSource is a leader in the office technology and business services field. Through intense focus on customers and the integration of leading technologies, ProSource provides solutions for copying, printing, automating, and improving mission critical business processes. ProSource, with an office in Dayton, is headquartered in Cincinnati and is one of the fastest growing companies in the region.
For additional information visit http://www.totalProSource.com/ .