COLUMN: Hello folks, it's that time again to pigeon hole yet another scumbag opportunist, apparently named "Tim Berger," flaunting the laws of the U.S. and various states of the union to robo-dial people at home, during their dinner hour, to promote some lame "make money at home" scheme with the come on "could you use another $150 a day in your pocket." Sure, buddy, but not from law-breaking scum like you. The offender? Some website called "GenerateMoneyNow-dot-biz." Of course, any dot-biz domain these days is suspect from the get-go and sadly it's become the back alley for businesses who can't get a dot-com or dot-net domain to pawn their silly schemes (with apologies to legitimate companies using the .biz extensions).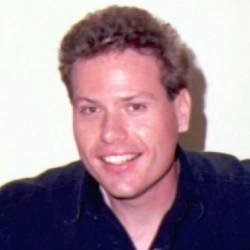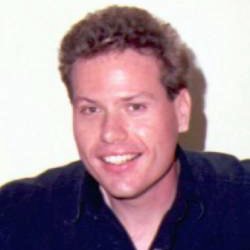 However this bastard calls people whose phones are on the national do not call registry which implies he's either out of the country, scamming Americans with "make a payment now" rip-offs, to get your credit card info, or is a law-breaker who doesn't understand how to operate a business within the confines of the U.S. legal system. Namely, calling me at home, during dinner, on a number on the do not call registry is enough to get him put on the target practice list of anybody who wants to take down his server and at least complain to his ISP.
So, the number we keep getting calls from is listed as (614) 670-5395, which appears to be in Columbus, Ohio, however that might be wrong as scammers and crooks rarely let you easily locate their hideouts, cribs and caves of evil.
When you actually go to the site (which I did in maximum security mode in IE9 with multiple protection modes on for cookie/malware blocking), the site promotes "Little Ticket to Wealth," and a sponsor "Referred by: J. Baker, 614-352-2533."
Here is some of the B.S. Glengarry Glen Ross sales marketing crap on the home page:
Thursday, 11:17 p.m.
From: Hilton Newark Airport Hotel, New Jersey, Room 1122
Dear Future Renegade / Top Doer / Big Gun…
It's simple. If you're serious about taking your income to the next level, regardless of whether it's $1k a month, $10K a month or $100K a month, then you need a steady, predictable flow of new leads each month to present your opportunity, products and services too. If you question this undeniable FACT, then go ask ANY top earner in ANY home based business if they could continue to thrive without a FRESH, PREDICTABLE flow of high quality leads each month.
High quality "leads?" You mean harrass and scam fools and cretins you can steal from? Yeah right.
A 24 hour recorded message can be found at 1-800-645-1891 x101, which might be worth tracking down the phone provider to that service to file a complaint, although he lists a cell phone number (below). Maybe you should fire up your own robo-dialers to hit that number NOW!
When you do a reverse lookup on the domain, you see all the data is hidden, since they don't want you to know who you're actually doing "business" with in your MLM or make money at home scam. But here's the data. Appears to be registered at ENOM, so perhaps send them a complaint, not that they will do anything about it.
Domain Name: GENERATEMONEYNOW .BIZ
Domain ID: D26146176-BIZ
Sponsoring Registrar: ENOM, INC.
Sponsoring Registrar IANA ID: 48
Registrar URL (registration services): whois .enom .com
Domain Status: ok
Registrant ID: 229D8644D9C
Registrant Name: WhoisGuard Protected
Registrant Organization: WhoisGuard
Registrant Address1: 8939 S. Sepulveda Blvd. #110 –
Registrant City: Westchester
Registrant State/Province: CA
Registrant Postal Code: 90045
Registrant Country: United States
Registrant Country Code: US
Registrant Phone Number: +1.6613102107
Name Server: DNS1.REGISTRAR-SERVERS .COM
Name Server: DNS2.REGISTRAR-SERVERS .COM
Name Server: DNS3.REGISTRAR-SERVERS .COM
Created by Registrar: ENOM, INC.
Last Updated by Registrar: ENOM, INC.
Domain Registration Date: Sat Jul 19 00:30:58 GMT 2008
Domain Expiration Date: Mon Jul 18 23:59:59 GMT 2011
Domain Last Updated Date: Mon Jul 12 15:18:49 GMT 2010.
On the home page, however, an address is listed as Little Ticket To Wealth, 2789 E. State St. Ste 185, Salem, Ohio, 44460. Email is listed as "littletickettowealth @ gmail.com." The person listed on the "about us" page is "Tim Berger." His cell phone is listed as "330.881.3026/cell" – so feel free to call him back and tell him to fu** off for breaking the law.
His hilarious signature line on the site says "Lets fight for Prosperity, Abundance and Freedom together." Yeah, my freedom has been repeatedly violated by you asshole. Suck it.
So, to file a complaint with the national do not call registry next time you hear from these scum-bags, go here: https://complaints.donotcall.gov/complaint/complaintcheck.aspx?panel=2 .
Simply put in the phone number (614) 670-5395, time called, and company "GenerateMoneyNow .BIZ" and call is recording, with no option to opt-out. They will call again, and again unless you complain. And even then they might just move on to a new domain. Crooks like to keep scams going once they get shut down so beware.
MAKE MONEY AT HOME OFFERS ARE SCAMS … AVOID DOING BUSINESS WITH ANYBODY WHO BREAKS THE LAW TO CALL YOU AT HOME PROMOTING ANY SUCH OFFERING, OR WHO ASK YOU TO VISIT THEIR WEBSITE TO PROVIDE ANY PERSONAL INFO, OR WHO ROBO-CALL YOU. LAW BREAKERS WILL BREAK MORE THAN ONE LAW. Don't be scammed!
Disclaimer: while we don't know for sure the person, company, website, phone and emails listed in the above are crooks, they have violated my privacy, the laws of the U.S. and California, repeatedly, and this means you should exercise extreme caution in doing business with them. The information listed is from their website, and is publicly visible and may be researched yourself if you want to risk it.