Remember back in the day, (like, about six years ago), when there was a clear line of demarcation between content and advertising? Content was the programming that was periodically interrupted by commercials. Commercials were advertisements designed to sell products and services. Content was developed by movie studios and the editorial staff at magazines. Commercials were produced by creative directors and copy writers on Madison Avenue and in Chicago.
Nowadays consumers are actively participating in the creative process, production and dissemination of promotional material by way of viral marketing, like passing along video clips of consumer generated content that feature their favorite brands. Some companies are holding contests for their customers to actually create new ad campaigns themselves.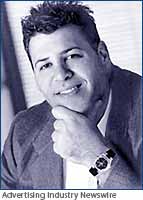 As part of the Chevy College Ad Contest, which was run by the advertising and sales promotions department at Chevrolet, student contestants learned that the winning ad Chevrolet was looking for would have to be "smart, simple and breakthrough."
Not only did Chevrolet plan to run the winning commercial on network television, but the company went so far as to debut this ad for their HHR model SUV during Super Bowl XLI, where the going rate to broadcast a single minute of advertising exceeded $5 million.
Chevrolet received entries from over 800 teams from 230 different schools all across the country. Five of the teams, 11 students in all, made it to the final round and traveled to Detroit last fall to pitch their ideas.
The national contest was won by 19-year old University of Wisconsin student, Katelyn Crabb, the youngest participant and only individual finalist.
Crabb's ad entitled, "Car Wash," is scheduled to air throughout 2007, depicts a Chevy HHR stopped at an intersection in New York City, where men flock to the vehicle as they literally strip out of their clothes in hopes of washing the car so they can actually touch it. Crabb explained how her ad shows another side of Chevrolet and takes a distinctive approach to advertising for cars, which are usually targeted towards a male audience and portray women.
"We never get commercials that are for us, especially car commercials," Crabb said of women.
"It's very simple; it's very smart because it all emanates from the product. But it has a very different feel for Chevrolet," said a Chevy spokesperson.
"I really enjoyed it all," said Crabb. "Learning about the production process from Chevy – from music selection to editing – it was all fascinating. And now to see the final ad on TV – it's been an amazing experience."
Of course it was; how exciting! What teenager wouldn't find this experience amazing?
Crabb said she's a football fan and has watched the games, and commercials, for years.
In their coverage of the news about the contest winner, Associated Press referred to Crabb as, "a big-time advertising guru."
An ad guru?
I don't think so.
Now don't get me wrong. I'm not knocking this bright young woman who won the national contest. In fact, I've really got to hand it to her since her ad made a genuine attempt at being humorous. Unlike the other General Motors commercial that ran during the Super Bowl with the "suicidal robot," which was gloomy and disheartening.
But college students can't be held to the same level of accountability as the marketing chiefs at companies that are supposedly industry leaders, (let alone one that ranks fourth on the Fortune 500 list). With all due respect to Katelyn Crabb, how much could she know about positioning the 96-year old Chevy brand in the mind's of consumers? How much could any teenager be expected to know about these matters? The real question in my mind is who let a kid drive the creative concept behind an ad campaign for a vehicle from GM's most well-known and best-selling brand?
Chevrolet's spokesperson said judges chose Crabb's ad because it was easy to understand and appealed to all ages.
Are you kidding me?
Do Chevy customers really want to see a bunch of gyrating half-naked men literally bump and grind on the exterior of an SUV to, "Its gettin' hot in here, So take off all your clothes."
Does anybody want to see that?
Do the lyrics to Nelly's "Hot in Herre" (sic) really appeal to people of all ages?
More importantly, does any of this appeal to the people who buy Chevys?
It's hard to imagine that anyone who knows anything about the typical Chevrolet buyer, (let alone the senior marketers at GM), could find anything even remotely meaningful or effective in this ad that might help solidify the brand with Chevy customers.
General Motors lost $10 billion last year. And part of their marketing strategy for getting back into black ink is to run a Super Bowl commercial consisting of content generated by a teenager?
I don't know about you, but I'm buying more shares of Toyota Motor Corp. stock.
Getting customers involved with guerilla-style, viral marketing, Internet campaign is smart, but having a teenager produce a :30 second commercial that costs more than $2.6 million to air during the Super Bowl is another thing altogether. What were the objectives General Motors had when they decided to use consumer generated content during the three hours of television that always has the most highly-anticipated and most watched commercials of the year? Will this ad heighten Chevy's brand awareness? Drive more traffic to their web site? Will it lead to additional test drives? Increased sales? More buzz? Will it lead to any quantifiable results? Anything?
Or will it simply allow an increasingly irrelevant, floundering corporate giant the appearance of being in touch, because they're dabbling with a new trend involving looking to the nation's student body to produce content?
How about this?
How about if the senior marketers at companies do themselves, their companies, their brands, their customers and their shareholders all the favor of engaging consumers not to produce the company's commercials, but in ways so that customer's contributions lead to the development of innovative product and service offerings?
[tags]Stephen Monaco, If You Mean Business, Chevy HHR commercial, automobile marketing, TV advertising, ad industry[/tags]