Authors
Posts by Carly Zed Zander
Carly Zed Zander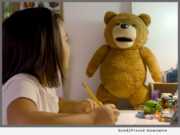 Product Launches: -- Wetwire Robotics today announced they are launching the first in a new line of smart toys geared towards digital assistants like Amazon's Alexa devices. The first model is called Lexa Bear and is a talking teddy bear that is designed to hold an Echo Dot or connect with any Bluetooth device like a mobile phone or tablet. Wetwire Robotics has designed the bear to synchronize its mouth movements in real time to the human voice. Wetwire Robotics will be launching a Kickstarter campaign October 23, 2017.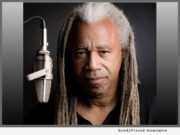 Advertising NEWS: -- Geek Club Books, Inc., an autism nonprofit, today launched #Activate4Autism movement, a public awareness campaign as a part of National Bullying Prevention Month. The autistic are often misunderstood, marginalized, undervalued and 3 times more likely to be victims of bullying. The campaign brings together voice, stage and film actors, children's authors, comic artists and autistic advocates who activate their voices for autism, speaking out for acceptance and inclusion.
Product Launches: -- The CEO of BioMineral Tea Organic Minerals Inc., Frankie Alfonso, discovered the visual evidence of biomineral structure and their various bio-photonic colors. A biomineral is an organic mineral from an herb which shares the same chemistry as the human body and is the key element which provides positive and negative electric charges to all cells and vital organs. Each different color biomineral represents a different frequency of energy which can also be measured in electron volts (eV).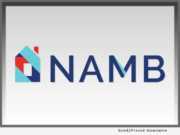 Advertising NEWS: -- NAMB (formerly National Association of Mortgage Brokers), an association that represents the interests of individual mortgage loan originators and small to mid-size mortgage businesses, today announced a rebranding that includes a new logo and marketing campaign. NAMB's new brand identity emphasizes the diversity of its member base, which includes individual loan originators and small and midsize mortgage origination businesses of all kinds-brokers, bankers and correspondent lenders.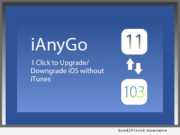 Product Launches: -- Tenorshare's Any-data-recovery has launched iAnyGo, an easy tool to upgrade or downgrade iOS system on iPhone, iPad and iPod without using iTunes. One amazing feature of this program is the upgrading and downgrading are both done from local firmware, no need to worry about update failure or stuck issues due to poor Wi-Fi network connection.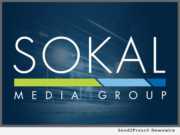 Advertising NEWS: -- Sokal Media Group is proud to be the new agency of record for Koeppel Auto Group, of the NYC Metro area. Koeppel includes Ford, Mazda, Nissan, and Subaru dealerships and have been serving Manhattan, Queens, Brooklyn, the Bronx, and the Greater New York area since 1937.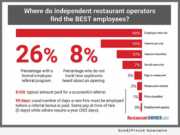 Advertising NEWS: -- Restaurant Owner today released the results of their 2017 Independent Restaurant Recruiting Survey. The report summarizes input gathered from over 400 independent restaurant owners and operators regarding their proven recruiting practices.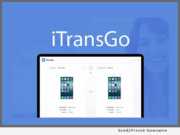 Product Launches: -- Tenorshare launches iTransGo, a new product designed to transfer files directly between any iOS devices; clone everything from old iPhone to a new one with one simple click. The launch of iTransGo really can be good news for those who recently bought a new iPhone 8/8 Plus or iPhone X.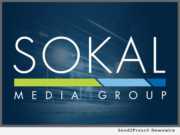 Advertising NEWS: -- Sokal Media Group is the new advertising agency of record for Victory Chevrolet, a family owned Chevrolet dealership with new and used inventory. With a convenient location in Charlotte, N.C., this dealership desires to exceed customer expectations and deliver the best service possible, along with making the car shopping experience fun again.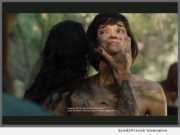 Product Launches: -- Deja Vu LLC. Productions announces the release of "I Spit On Your Grave Deja Vu" to coincide with the 40th Anniversary of the original 1978 film "I Spit On Your Grave" aka "Day of the Women" in 2018. "I Spit On Your Grave Deja Vu" picks up with Jennifer Hills (Camille Keaton) as a best-selling author living in New York City with her famous model daughter, Christy Hills (Jamie Bernadette).