Authors
Posts by Carly Zed Zander
Carly Zed Zander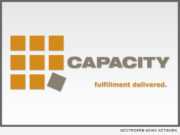 TRADEMARK NEWS: Capacity LLC, trusted leader in order fulfillment, e-commerce, and electronic data interchange (EDI), has secured the intellectual property rights to its signature tagline, "fulfillment delivered.(R)" The company's trademark application was approved earlier this month, officially confirming what clients already know: Capacity is a modern order fulfillment partner in a sector that often clings to outdated practices.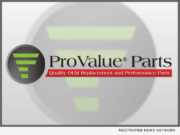 TRADEMARK NEWS: ProValue(R) Parts, a North American e-Commerce Replacement and Performance Aftermarket Auto Parts Store. today announced that the U.S. Patent and Trademark Office (USPTO) has granted the company registered trademark status and protection for its name ProValue Parts.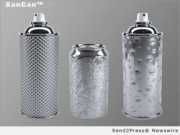 PACKAGING NEWS: XanCan, LLC, a U.S. based company, recently announced the expansion of its textured aluminum beverage can concept (patent pending) into the aerosol can markets. Functional changes to the aerosol can as we know it have been minimal since its introduction. The idea of texturing the sidewall of an aerosol can (patent pending) is both innovative and revolutionary. XanCan(TM) breathes new life into an old favorite while adding personality, flare and of course, function.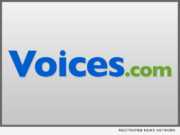 NEWS: The largest voice-over marketplace in the world, Voices.com, has announced the launch of an industry roadshow, set to take place across the United States this upcoming Spring 2017. The event is LevelUp - a fast, 1-day information sharing event that will bring voice actors, coaches, and clients together like never before for a fast-paced day of workshops and networking.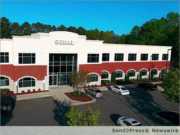 NEWS: One of the largest automotive marketing agencies in the East, Sokal Media Group relocated its headquarters to 11550 Common Oaks Drive in Raleigh, N.C. this Spring. The move consolidates more than 80 of their more than 100 employees in a newly designed, spacious, 20,000 square foot environment.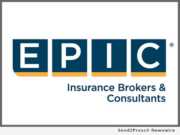 NEWS: EPIC Insurance Brokers and Consultants, a retail property, casualty insurance brokerage and employee benefits consultant, announced today that the firm's Marketing, Communications and Design Team has received the 'Gold Award of Excellence and the 'Silver Award of Distinction' from the 22nd Annual Communicator Awards, the leading international awards program honoring communication professionals for creative excellence.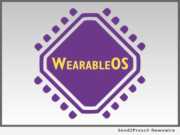 PRODUCT LAUNCH: RoweBots, a leading supplier of RTOS solutions for wearables and Internet of Things devices, announces WearableOS, a special variant of the Unison(TM) RTOS. WearableOS is focused on delivering the precise set of features that wearable OEM developers need. Wearables have unique requirements that are not found in many embedded devices and as a result most RTOS solutions don't deliver what is needed in terms of power management, wearable focused processor, peripheral and wireless circuits supported, and wireless architectural variants.
PRODUCT LAUNCH: Uproar Entertainment is excited to announce the release of Steven Briggs' first comedy CD "Whiskey Dick." Recorded in front of a live audience at The Comedy Underground in Seattle, Washington, this CD "introduces a new kind of comedic voice, one which can't be placed into any particular box."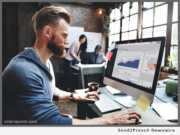 INDIANAPOLIS, Ind. -- A revolution in the way huge amounts of information are quantified and interpreted is leading to massive benefits for companies that heretofore had no access to such services. According to Casey Gauss of the Viral Launch Research Division, forecasting and planning tools that were once only available to big corporations with expansive IT budgets can now be accessed by smaller companies.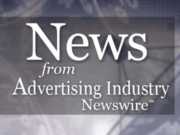 IRVINE, Calif. -- Affiliate Media, Inc. (AMI), a recognized leader in the worldwide online affiliate marketing space, has been named among the winners of...