Authors
Posts by Carly Zed Zander
Carly Zed Zander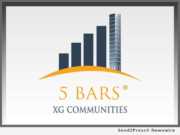 Advertising NEWS: -- 5 Bars Communities, a dba of XG Communities LLC, a premier provider of wireless master plans, asset marketing and engineering services for cities and municipalities across the United States, announced today an agreement to develop a Wireless Marketing Plan for the City of Irvine. Irvine is known as the premier master planned city in America, with award winning schools and a "safe city" designation.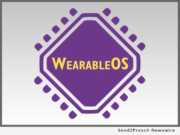 Product Launches: -- Today, at the WT | Wearable Technologies Conference 2017 USA, RoweBots, an embedded software company, announces the immediate availability of WearableOS, a real-time operating system (RTOS) specifically for wearable and IoT-enabled devices that attach to a user or are held by a user to operate.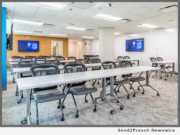 Product Launches: -- WorkSocial, Jersey City's premier coworking and shared office space, is excited to announce they were the official host of John Maxwell's leadership workshop. On June 28, 2017, The John Maxwell Company brought "The 5 Levels of Leadership" Workshop to the area. The event was held in WorkSocial's newly-opened training space.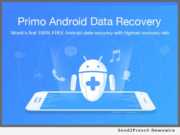 Product Launches: -- PrimoSync Inc., a pioneering developer of iOS and Android, today proudly released its 100 percent FREE and competent data recovery flagship - Primo Android Data Recovery for all Android users. Embedded with the most innovative technology, it fully helps Android users deep-scan every inch of data to make sure of the highest data recovery rate.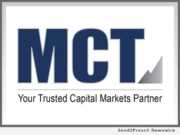 Product Launches: -- Mortgage Capital Trading, Inc. (MCT), a leading mortgage hedge advisory and secondary marketing technology firm, announced at the California Mortgage Bankers Association's (CMBA) annual Western Secondary Market Conference held in San Francisco, that it has released new secondary marketing technology to improve the industry's existing loan sale practices. Dubbed Bulk Acquisition Manager(TM) (BAM), the solution automates the process of packaging and transferring bulk loan bids, which benefits investors, lenders and MCT's team of mortgage loan traders.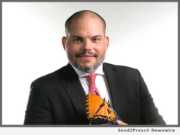 Advertising NEWS: -- Supreme Lending, a nationwide mortgage lender, has announced that it is partnering with baseball Hall of Famer, Major League Baseball All-Star and former Texas Ranger Ivan "Pudge" Rodriguez, who will serve as the company's ambassador during the American Century Championship Golf Tournament, July 11-16, 2017 at Edgewood Tahoe Golf Course in South Lake Tahoe, Nevada.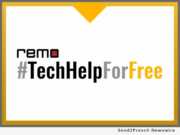 Product Launches: -- Remo Software believes that not every technical assistance should be paid for. Bangalore based software company Remo Software is now offering free technical help for those who struggle with day-to-day tech problems with their PCs, Mac, Smart or IoT Devices. You can just submit a request and get timely help from trained technicians and its totally free.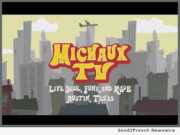 Product Launches: -- Soul singer, songwriter, recording engineer, producer and learned music enthusiast Michaux (pronounced "me-show") is in the midst of launching an intimate and engaging new live music show called "MICHAUX TV." Inspired by Hall & Oates lead singer Daryl Hall's successful TV program "Live from Daryl's House," Austin, Texas-based "MICHAUX TV" presents a platform for living room-like live performance coupled with thoughtful conversation that flows very much like breaking bread over a stone soul kitchen table.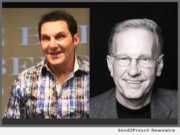 Advertising NEWS: -- Connecting Our Modern Community Speaker Series presents: "Increasing Your Business Connections and Conversions" with Bob Harrison, Dr. Gerard Khourie and Loren Weisman on Saturday, July 29, from 9 a.m. to 12 p.m. at Christ Family Church (Tradition Town Hall) at Tradition in Port St. Lucie, Florida.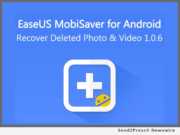 Product Launches: -- EaseUS MobiSaver - Recover Deleted Photo & Video is a newly released app on Google Play to start file recovery on Android mobile devices. Like EaseUS MobiSaver for Android, Android data recovery software that helps to restore files deleted or lost in Android internal memory or SD card on Windows PC/laptop, this new mobile program gets this recovery feature to recover deleted photos or videos quickly and is available in Google Play now.