Authors
Posts by Carly Zed Zander
Carly Zed Zander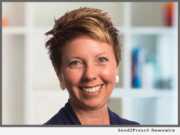 Advertising NEWS: -- Pendo, a nationwide appraisal management company, announced that Alicia Branstetter, the company's vice president of marketing, has received the NAWRB (National Association of Women in Real Estate Businesses) Roaring Thirty Award.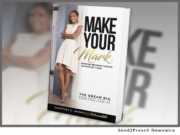 BRANDING NEWS: The Oracle Group International recently announced the publication of "MAKE YOUR MARK: Personal Branding Through 'On-Purpose' Living" (paperback; $20; ISBN: 978-0692833919) by award-winning, brand strategist, entrepreneur and author Courtney R. Rhodes.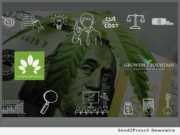 Product Launches: -- The Herbal Compliance Co. announces the launch of its compliance consulting services for legal medical cannabis and hemp businesses. This unique company will also be partnering with GrowthFountain to raise $1 million in funds through a unique form of investor funding called Regulation Crowdfunding.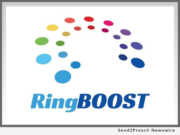 BRANDING NEWS: GracePointe Church of the Nazarene in central Florida received a unique offering this month, as the team at RingBoost agreed to donate a custom phone number to the Lake Mary-based organization. With its unforgettable new number hooked up in no time, GracePointe is all set to take the church's message to an increasingly large audience in the weeks and months to come.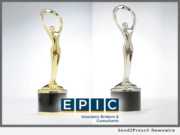 Advertising NEWS: -- EPIC Insurance Brokers and Consultants, a retail property, casualty insurance brokerage and employee benefits consultant, announced today that the firm's Marketing, Communications and Creative Services Team has received one "Gold Award of Excellence" and eight "Silver Awards of Distinction" from the 23rd Annual Communicator Awards, the leading international awards program recognizing excellence and big ideas in marketing, communications and design.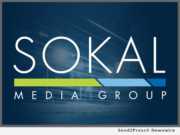 Advertising NEWS: -- Sokal Media Group signs Honda Conyers. Honda Conyers is a new and used car dealership that extends special care to all its customers. Offering modest prices, easy financing, and special offers, their friendly sales team will make you feel at home. Located in Conyers, Ga., the store affords easy access from Covington and Monroe.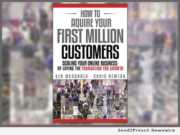 MARKETING NEWS: Digital marketing veterans Ken McDonald and Chris Newton have written and published "How to Acquire Your First Million Customers," a book about growing online businesses through a variety of customer acquisition and online marketing techniques.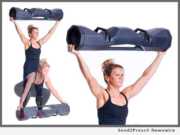 Product Launches: -- Hedstrom Fitness is thrilled to announce the launch of their newest product in the Hydro-Inertia(R) Training line, the Surge(R) Storm. Hedstrom Fitness has brought Hydro-Inertia Training to the forefront with the Surge and Kamagon Ball(R) over the last three years.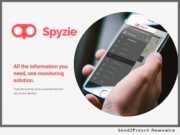 Product Launches: -- With employees wasting 759 hours each year due to workplace distractions, and parents admitting that their children spend too much time on their gadgets, it's little wonder that the country is facing a mobile phone epidemic. But a new platform called Spyzie aims to help rewind times back to before mobile phones dominated lives.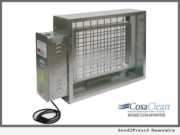 Product Launches: -- CosaTron, a global supplier of air purification equipment to the commercial and institutional markets for six decades, announces the introduction of its CosaClean product line into the residential market. Made in the United States, the CosaClean product is being released for consumer shipments starting May 2017.