Authors
Posts by Carly Zed Zander
Carly Zed Zander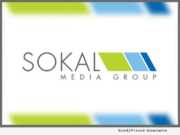 Advertising NEWS: -- Sokal Media Group is now the agency of record for Island Chrysler Dodge Jeep Ram. Conveniently located in Pawley's Island, South Carolina, Island Chrysler Dodge Jeep Ram is dedicated to serving their customers with the full attention they deserve.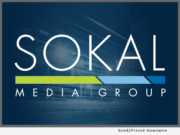 Advertising NEWS: -- Sokal Media Group is proud to announce they are the agency of record for Cheraw Chevrolet Buick. Starting in April 2018, Sokal Media Group will launch new websites for the store, create new advertising campaigns, and assist in many other areas of dealership business.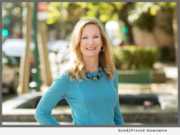 Product Launches: -- Greater Bay Area estate planning firm Absolute Trust Counsel announces the launch of the Absolute Trust Talk podcast. 'Absolute Trust Talk' is a new avenue to educate clients and prospects on a wide variety of trending business and financial wellness topics and how they can make better-informed decisions when planning for the future.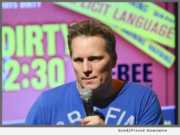 Product Launches: -- Uproar Entertainment announces the release of "Still Broke" by comedian Adam Hunter. Recorded live at The Comedy Underground in Seattle, Wash., "Still Broke" is the third Stand-Up Comedy CD Uproar has produced by Adam Hunter. A talented performer and writer, Hunter has performed all over the world.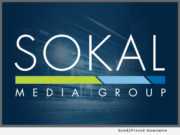 Advertising NEWS: -- Sokal Media Group is proud to be the new agency of record for Magic City Ford Lincoln. Serving the Roanoke Valley with locations in Roanoke and Lexington, Virginia, Magic City Ford Lincoln offers a wide variety of select new and preowned vehicles along with a business that has been built upon customer satisfaction since 1938.
Advertising NEWS: -- This year EMRG's Media Event Planner Expo in New York City has been extended to two days of networking and education for those in the event planning industry. The event will kick off on October 2, 2018 with an educational series at the TKP New York Conference Center followed by a day of meeting with exhibitors on October 3 at the Metropolitan Pavilion.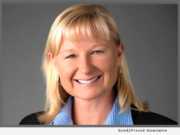 Advertising NEWS: -- ReverseVision, the leading provider of technology and training for the Home Equity Conversion Mortgage (HECM) industry, announced today that Vice President of Sales and Marketing Wendy Peel has been honored with the MBA Insights 2018 Tech All-Star Award.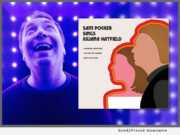 Product Launches: -- Singer Sam Pocker is thrilled to announce the release of his sixth album, "Sam Pocker Sings Juliana Hatfield," available everywhere on Friday April 13, 2018. It is a 1970s-style answer record to the newly released "Juliana Hatfield Sings Olivia Newton-John." It features three Juliana Hatfield classics re-imagined as 12-inch disco records.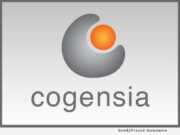 Advertising NEWS: -- Cogensia is pleased to announce the release of Customer Management Platform (CMP) 2.0. CMP 2.0 is Cogensia's proprietary platform that integrates source data from all customer touchpoints to automate targeting and personalization throughout the customer lifecycle. CMP 2.0 solves challenges related to omni-channel execution and delivers relevant 1:1 customer experiences.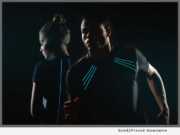 Product Launches: -- Luna Wear, a fashion technology startup based out of Miami Florida, has released the world's first ever machine washable and dryable, fashionable, illuminating athletic apparel line. Luna Wear was born out of Founder and CEO's Richie Luna's near tragic encounter with an oncoming driver while running one night on a dark and lonely road.