Authors
Posts by Carly Zed Zander
Carly Zed Zander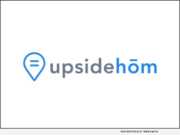 Product Launches: -- UpsideHōM has officially launched in the United States. The fully managed, shared living concept for senior citizens is an entirely new approach to senior living. The company utilizes standalone single-family homes in lively neighborhoods and provides a turnkey and frictionless living experience for those who desire simplified living, later in life.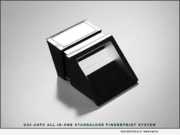 Product Launches: -- SecuGen, a world leading optical fingerprint device and technology vendor, is pleased to announce that they will be demonstrating the newly released U20-ASFX, a high capacity, fully programmable, FAP 20 compliant OEM fingerprint sensor module, at the Connect:ID exhibition in Washington, D.C. next month.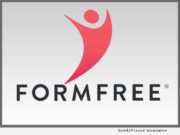 Advertising NEWS: -- FormFree® today announced its anchor sponsorship of NEXT's upcoming event, #NEXTWINTER20, being held February 23-25, 2020 at the Ritz Carlton in Dallas.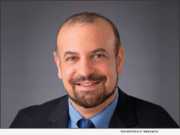 Product Launches: -- Attorney David Goldman of the Personal Injury Law Firm Goldman Babboni Fernandez & Walsh, announced new initiatives to support at-risk youth by the Sarasota community organization Second Chance Last Opportunity in partnership with the Sarasota Department of Corrections.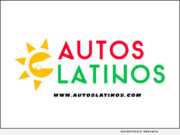 Product Launches: -- Autos Latinos has officially launched their service and new website, AutosLatinos.com - a car shopping website that caters specifically to Latino and Hispanic car buyers in Southern California.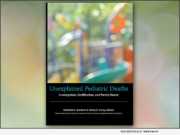 Product Launches: -- The SUDC Foundation recently published a first-of-its kind book, "Unexplained Pediatric Deaths: Investigation, Certification and Family Needs" (ISBN: 978-0998904320) a collaboration between the National Association of Medical Examiners (NAME) and the American Academy of Pediatrics (AAP), which establishes the first ever national consensus guidelines in the U.S. to fill crucial needs to determine why unexplained pediatric deaths happen and how to support families after these tragedies.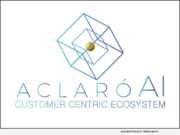 Advertising NEWS: -- Aclaró AI, the game-changing Fintech built on sophisticated artificial intelligence technology, recently announced SAM (Sales AI multiplier) Sales and SAM Service products for its dealers and retail partners. These new tools let Aclaró A.I. dealer clients better retain customers, increase service revenue, and maximize sales.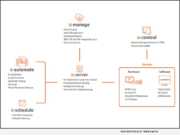 Product Launches: -- Utelogy Corporation, a visionary provider of control, monitoring and analytics software for workspace management, announced its 3.0 software release, which continues to expand on the enterprise features necessary to support a globally distributed organization.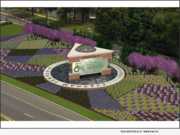 Advertising NEWS: -- Drive down almost any suburban highway, and you will be greeted by a sea of sameness. McDonald's, Dunkin Donuts, Wells Fargo, Target, etc. You could be anywhere. But soon, when you drive into or fly over Evesham Township, however, you will be greeted by an embodiment of the township seal. Catalyst Experiential and Evesham Township worked together on the design.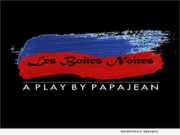 Product Launches: -- Papa Jean is an actor, writer, playwright, and content creator from New York City. He has a distinctive cultural background with a strong focus on portraying the voice of the Haitian community. Inspired by his family descent, he recently created a poignant new play, which ties into his background and the life of immigrants in this day and age.