Authors
Posts by Carly Zed Zander
Carly Zed Zander
Product Launches: -- HitPaw has newly released HitPaw Photo Enhancer App V1.0.0 which has been improved with an advanced AI algorithm to help you directly enhance the photos shot on your Android device. It has several AI tools to beautify your photos: a face-repairing tool to upscale and unblur your portraits, and use a colorizing tool to fix your old photos and make them brand new again.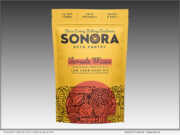 Product Launches: -- Ketolicious Kitchens recently launched a new brand - Sonora™ - that caters to the Keto and low-carb lifestyle, specifically those looking for authentic Mexican fare. Founded by Lupita Aguilera Hicks, she shares that the basis of her product line all started at home. Some of her family members experienced serious complications from heart disease and diabetes and she even observed close friends who died from related complications from the disease.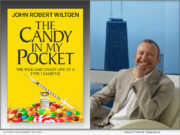 Product Launches: -- With holiday shopping just around the corner, John Robert Wiltgen's riveting memoir "The Candy in My Pocket" (ISBN: 979-8986007007), is now available for the gift giving season. As a type 1 diabetic for more than 55 years, Wiltgen has been a successful business owner and now author whose memoir describes his journey of finding joy and success amidst a life riddled with obstacles and despair due to insulin-dependent diabetes.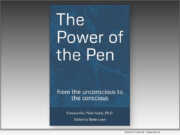 Product Launches: -- With its first-ever published book, "The Power of the Pen: from the unconscious to the conscious" (ISBN: 978-1970181340), The American Handwriting Analysis Foundation (AHAF) showcases 23 unique perspectives on handwriting analysis and its modern uses. Each essay is penned by a respected handwriting analyst and explores topics such as handwriting research in the digital age, human resources, the effects of medication on handwriting, genealogy, deception, signature analysis, psychology, and so much more.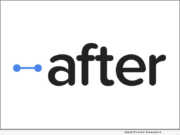 Advertising NEWS: -- After, Inc. announced today its ongoing commitment to a sustainable future, detailing its multi-year strategy and initiatives on its website. Given its history as a post-sale technology and solutions partner to the world's top manufacturers and retailers - and its recent purchase of Accentf(x) Marketing with its Lettershop facility - After is now one of the largest multi-channel Warranty Marketing and Database Management providers in the country.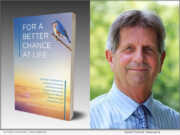 Product Launches: -- An inspiring story about finding your purpose and achieving happiness by tapping into three spheres: personal growth, family values, and career focus, "For A Better Chance At Life: Achieving Life Satisfaction" (ISBN: 978-0228880103; Tellwell Publishing) is a personal development novel by author Jonathan J. Woolverton.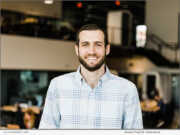 Product Launches: -- A new exam-prep company is helping students to pass the U.S. CPA exams in droves. Maxwell CPA Review was founded by Kyle Ashcraft, CPA and provides online CPA courses to prepare students for the U.S. CPA exams. Kyle passed all four CPA exams with a 90 and above, in only six months. Now he works to equip students with the same tools that prepared him for his exams.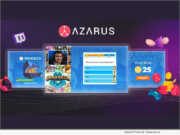 Product Launches: -- Azarus has expanded its reach as the pioneer of livestreaming interactivity with a new Overlay Games platform allowing streamers to play along with their fans live and earn rewards. Founded in 2018, Azarus is rolling out an upgrade to its Overlay Games platform to enable streamers and brands to activate massive live audiences through Overlay Games on any streaming platform.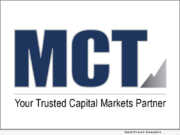 Product Launches: -- Mortgage Capital Trading, Inc. (MCT®), a leading mortgage hedge advisory and secondary marketing software firm, announced the release of BAMCO, a new marketplace for co-issue loan sales. Co-issue loan sales, also known as flow-based mortgage servicing rights (MSR) sales, are a three-way transaction involving the sale of loans to one of the agencies with a simultaneous sale of the MSRs to a separate third party.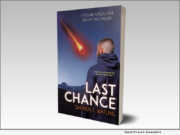 Product Launches: -- "Last Chance: A Future Apocalypse Caught in a Trilogy" by Darren E. Watling (ISBN: 978-0228882879; released Oct., 2022) is a quirky look at earth's final hours. The best and brightest are sent to colonize a more stable planet as earth meets its untimely demise. However a Plan B rocket contains a motley crew who could be described as "wildcards" at best.