Authors
Posts by Carly Zed Zander
Carly Zed Zander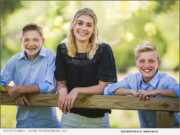 Product Launches: -- What started out as a small family project for three teenagers concerned for their grandparents' safety during quarantine has taken off with the launch of COVID-19 Wristband, LLC. Kenna Royce, 17, and her two younger brothers, Hayden and Colby, launched an innovative effort to help others communicate and encourage safe social distancing practices during the pandemic.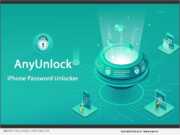 Product Launches: -- iMobie, a tech company who is devoted to making digital life easy & efficient for global users, announced a new product release: AnyUnlock - iPhone Password Unlocker! It can unlock various passwords for iOS devices securely and quickly, including Apple ID, screen passcode, Screen Time passcode, and even encrypted iTunes backup, with the highest success rate.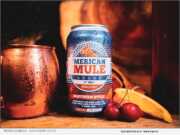 Product Launches: -- 'Merican Mule, one of America's fastest growing canned cocktail brands, has announced the expansion into new states in the Northeast and Southern U.S. The company designs new age variations of the Moscow Mule cocktail, made with premium spirits, ginger, and fruits, in 12oz cans.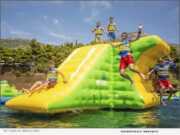 Advertising NEWS: -- Empire Recreation Management (ERM), the managing partner responsible for the WhoaZone brand, is pleased to announce that (2) of Altitude H2O's (AH2O) Texas facilities - Grapevine & Rosharon - are going to open in 2020 under the WhoaZone brand.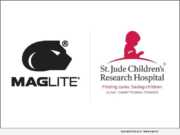 Product Launches: -- MAGLITE, the world-famous flashlight brand, is proud to partner with St. Jude Children's Research Hospital(R) with a new line of logoed products. Sales of the product will help to ensure that families never receive a bill from St. Jude for treatment, travel, housing or food - because all a family should worry about is helping their child live.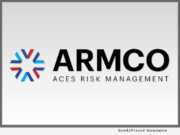 Product Launches: -- ACES Risk Management (ARMCO), the leading provider of enterprise quality management and control software for the lending industry, announced the launch of QC NOW, a web series covering current regulatory and operational changes related to quality control, compliance and risk for independent mortgage lenders, banks and credit unions.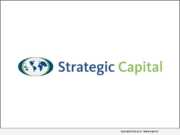 Advertising NEWS: -- Strategic Capital has launched a new website. With this newly revamped web presence, they give people the opportunity to learn more about how they can maximize payout options for structured settlements, lottery winnings, casino winnings, and more.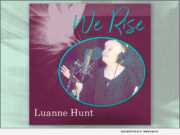 Product Launches: -- Amid the Coronavirus lockdown, award-winning, critically acclaimed indie music star Luanne Hunt decided to use her free time to tap into her creativity and write the Top 40 Gospel/Inspirational hit "We Rise," a song the Hollywood Digest calls an "anthem for our times."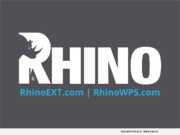 Product Launches: -- A year ago, Joe Austin proudly announced the opening of Rhino Waterproofing Solutions, a premier waterproofing company providing state-of-the-art, high-quality basement waterproofing and mold remediation services. Twelve months later and Austin is proudly charging full-speed ahead into an expansion of his services -- Rhino Exterior Solutions.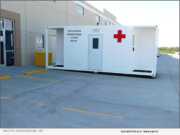 Product Launches: -- Pacific Engineering, Inc., winner of the U.S. Small Business Administration's 2014 Tibbetts Award for innovative technology, in response to the pandemic, has focused its resources on the development of a family of composite shelters that can be used as mobile test centers and patient treatment.