Authors
Posts by Carly Zed Zander
Carly Zed Zander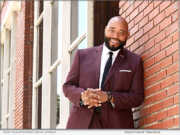 Product Launches: -- On February 17, 2023, Houston, Texas pianist/composer Melvin Johnson will offer a gift to the world with his debut album, "Little Red Wagon," overflowing with musical narratives on family love and the life lessons they provide. Johnson, who once thought of himself as only a live performer, found a unique hunger for recording and production during COVID lockdown.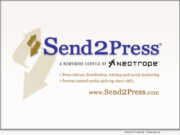 Product Launches: -- Send2Press®, a newswire service of Neotrope®, launched in 2000, announced today an expansion of its "Social Flurry" news amplification tools. Send2Press began promoting client news content via social media in 2005, with the nascent launch of the original social sites. Its Social Flurry℠ program helps clients engage staff, friends, and clients to amplify reach of news announcements onto a larger social footprint, at zero cost.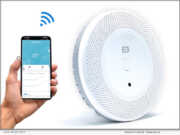 Product Launches: -- Vape Detector, a Californian brand, has announced the launch of its line of Vape Detectors for schools, hotels, businesses, and parents. The growing popularity of vaping among young people has made it increasingly difficult for schools and workplaces to enforce policies against it. Vape Detector™ is a trademarked brand of Forensics Detectors which is a leading gas detection company located in Los Angeles, California.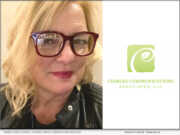 Advertising NEWS: -- This year marks the 20th anniversary for Charles Communications Associates (CCA), a leading wine marketing firm headquartered in San Francisco, California. What began at the dining room table of founder Kimberly Charles in 2003 with her first client, noted actor and vintner Fess Parker, has grown over the last twenty years to represent clients in Japan, Europe, Australia, New Zealand, South America and the U.S with a dynamic team.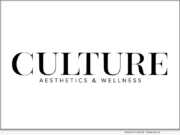 Product Launches: -- Culture Aesthetics & Wellness, a new med spa located in the Farragut community, has recently opened its doors with a mission to offer the people of Knoxville and East Tennessee a true, all-inclusive experience, owners say. It's been a labor of love, but the practice established its sophisticated, state-of-the-art facility off Concord Road followed by the launch of its cutting-edge website, all to rave reviews from an eager client-base.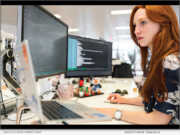 Product Launches: -- Bash Foo, specializing in web design, SEO, creative services, and digital marketing, announced today the introduction of Fractional CMO and Sales Enablement to its popular service offerings. The new services augment and highlight Bash Foo's continued expansion, enhancing its clients' sales and revenue goals.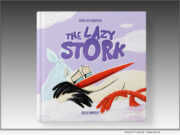 Product Launches: -- Diana Aleksandrova has always wanted to be a mom, but after years of trying to become pregnant, that dream hasn't come true yet. Inspired by her struggles and the legend about the storks bringing the babies, she writes "The Lazy Stork" (ISBN: 978-1953118264; May 2023; Dedoni).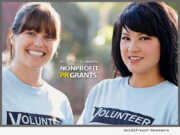 Advertising NEWS: -- Neotrope®, a 40 year old marketing and entertainment company, announced today that it is now accepting applications from U.S. based 501(c)(3) charities "doing good" for its JL Simmons Nonprofit PR Grants program. For 2023 ten worthy causes will each receive $3,000 of in-kind donations for PR and marketing support via Send2Press® Newswire, for a total program value this year of $30,000.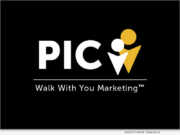 Advertising NEWS: -- Pittsburgh Internet Consulting announced today that it has rebranded to effectively align with its core mission as a growth-oriented marketing agency. The company's name is now PIC, and its new logo and messaging reflect a dedication to PIC's creative and value-based Walk With You Marketing™ approach.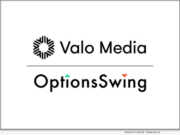 Advertising NEWS: -- Valo Media, a user-generated content (UGC) agency, announced today that it has entered into a strategic partnership with OptionsSwing, an online education technology company. This new partnership will bring innovative solutions for strategic marketing initiatives as well as brand new content that will help OptionsSwing reach and engage a wider global audience.