Authors
Posts by Carly Zed Zander
Carly Zed Zander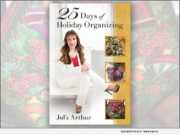 Product Launches: -- While most are ready to see 2020 in the rearview mirror, Jul's Arthur, author of "25 Days of Holiday Organizing" (ISBN: 978-1733447409), suggests this be the holiday season that people go all out.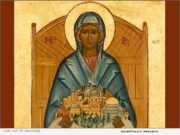 Product Launches: -- Our Lady of Palestine, a not for profit webstore, signs an exclusive international distribution agreement with Blest Art, Inc., a religious goods company of Beloit, Wisconsin, to sell handicraft products from the Holy Land originating from the Palestinian Territory and Israel.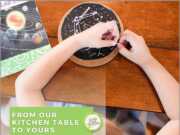 Product Launches: -- As families transition from summer activities to virtual, in-person, or hybrid schooling this fall, many caregivers are concerned about providing their children with activities that are fun and educational. Green Kid Crafts, a subscription box service centered on STEAM and nature-based activities, launched their Kitchen Table STEAM program on September 2 to give families extra support this fall.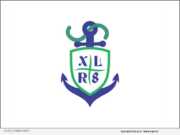 Product Launches: -- Xelerate Logistics LLC ("XLR8") announced the launch of its latest additions to its business, two new divisions, Advanced Technology Services, and Medical Equipment & Shipping.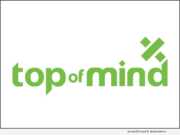 Advertising NEWS: -- Top of Mind Networks (Top of Mind), a leader in customer relationship management (CRM) and marketing automation software for the mortgage lending industry, has been named a finalist in the Content Marketing Institute's (CMI) 2020 Content Marketing Awards.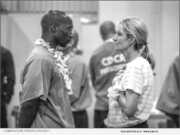 Advertising NEWS: -- On February 12, 2020, 235 incarcerated men gathered in the yard of a maximum-security prison in California. They formed a circle, and in the center of that circle stood Grammy Award winning film producer Fritzi Horstman. She read aloud ten questions from the ACE test, a survey of Adverse Childhood Experiences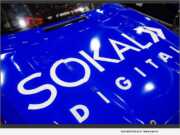 Advertising NEWS: -- Sokal, a leader in the advertising world, will sponsor the long-awaited return of Greg Biffle to NASCAR. Sokal, a long-time supporter and avid fan of NASCAR, will be the proud sponsor of this event.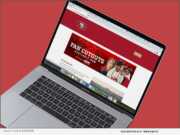 Product Launches: -- AAA Flag & Banner, the company that made headlines with its quick and innovative solution for filling empty Major League Baseball stadiums with cardboard cutout fans, has elevated its service to the next level with the rollout of custom online ordering portals for teams across the country.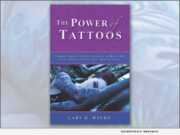 Product Launches: -- In his groundbreaking new book, Cary Weldy discusses how the science of art - including the lines, shapes, colors, patterns, and symbology in a single tattoo or art piece on the wall - dramatically changes one's life experience.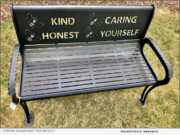 Product Launches: -- Fortin Ironworks was inspired to design this new product because it simply felt that it gives the "right message at the right time." Bees exemplify communities working together and that was the buzz behind its new community "Bee Bench."