Authors
Posts by Carly Zed Zander
Carly Zed Zander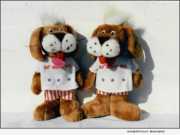 Product Launches: -- Dating back to the late 19th century we've all heard and possibly even used the phrase "Hot Diggity Dog." The phrase is used as an exclamation of surprise and delight. Today, A Good Health Company, Inc. (DBA Hot Diggity Dog Entertainment) would like to take this opportunity to introduce on a national level, the character "HOT DIGGITY DOG!" The All-American Airedale.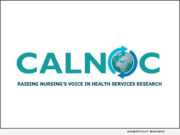 Product Launches: -- CALNOC is pleased to introduce The CALNOC Nightingale Research Fund, an innovative and opportune resource in health services research focused on and administrated by nursing. We are excited to announce the Research Fund today in honor of Florence Nightingale and in celebration of the Year of the Nurse 2020.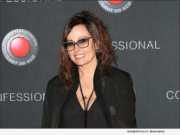 Advertising NEWS: -- Kimball Entertainment is a full-service Entertainment Co. based in Beverly Hills, California. Founder Keri Ann Kimball has found a unique way to bring her relationships and assets to this multidimensional company by integrating a strategic coaching team in house at Kimball Entertainment.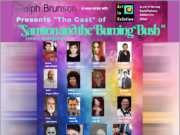 Product Launches: -- Ralph Brunson Productions, in association with Art-In-Relation, announces the world premiere fully staged production of "Samson and the Burning Bush." Jan. 10-12 at the Long Beach Playhouse Studio Theater.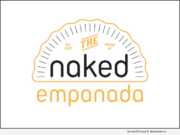 Advertising NEWS: -- New Year! New Look! As of January 1, 2020, Fuzzy's Empanadas is now The Naked Empanada. We're not going anywhere - just shaking things up a bit. Fuzzy will still be the master mind behind your favorite empanadas.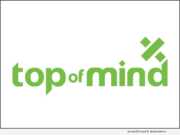 Advertising NEWS: -- Top of Mind Networks, a leader in customer relationship management (CRM) and marketing automation software for the mortgage lending industry, today announced that its Surefire CRM is ready to help mortgage lenders meet their obligations under the California Consumer Privacy Act (CCPA).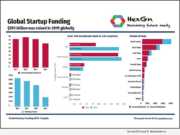 Advertising NEWS: -- HexGn released a study of the funding trends in the global startup ecosystem in 2019; the team analyzed over 60,000 deals and one million data points for the report.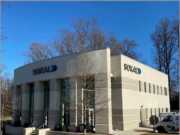 Advertising NEWS: -- Sokal, a leader in automobile advertising in North Carolina, opened a new, cutting-edge office space in the Charlotte area. Sokal has been a long-time frontrunner in the competitive automobile marketing business.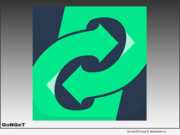 Product Launches: -- ith GoNGet, it's easy to get any work done by the right person with the right expertise. Need your driveway shoveled? Need your car detailed? Just post a job, list your price and professionals will start applying immediately. Developed by U.S. Publications, Inc., GoNGet User and GoNGet Service Provider apps is a match that works.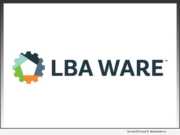 Product Launches: -- LBA Ware, a leading provider of incentive compensation management (ICM) and business intelligence software solutions for the mortgage industry, today announced the launch of CompenSafe University (CSU), a two-day training program designed to help lenders derive additional value from their investment in CompenSafe.