Authors
Posts by Carly Zed Zander
Carly Zed Zander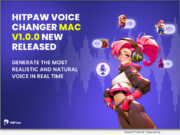 Product Launches: -- Exciting news for Mac users! HitPaw, a leading software technology company, has announced the release of the Mac version of the Voice Changer - HitPaw Voice Changer Mac V1.0.0. This Perfect voice-changing tool is designed for macOS 10.15 and above Systems.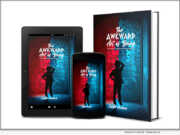 Product Launches: -- Safiya Andrews, an Arizona-based author, today announced the release of her latest book "The Awkward Art of Being: Turn Your Awkward Into Your Awesome!" (ISBN: 979-8988421801). Her captivating guidebook takes readers on a transformative journey through the intricacies of social interaction, embracing the beauty of awkwardness and empowering individuals to navigate the world with confidence and authenticity.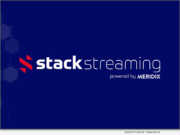 Product Launches: -- Meridix, a leading provider of cutting-edge live streaming solutions, is proud to unveil its new identity as Stack Streaming, marking a significant milestone in the company's growth. This relaunch comes after the successful acquisition earlier this year of Meridix by Stack Sports, a prominent sports technology company.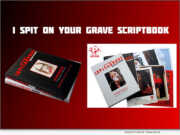 Product Launches: -- Printed in Blood, a publisher of art books, is proud to present a collector's edition "I Spit On Your Grave Scriptbook." The book features 144 pages of art, essays, and ephemera honoring 45 years of the iconic film. The book celebrates the inclusion of Meir Zarchi's 1978 cult classic "I Spit On Your Grave aka Day of the Woman" film negative, script and artifacts in the Museum of Modern Art's permanent film archive in New York City.
Product Launches: -- US Kidney Research Corporation (USKRC) is delighted to announce new groundbreaking research as part of a contract with the University of Arkansas (U of A) resulting in the development of an ultrafiltration membrane with diverse filtering applications for medical and non-medical devices.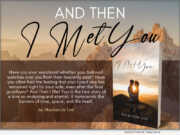 Product Launches: -- Author Mackenzie Lee unveils a heartwarming tale of eternal love that defies all odds in her latest book, "And Then I Met You" (IBSN: 978-0228887737; Released March, 2023). This poignant true story weaves a mesmerizing narrative of a love that transcends the boundaries of time, space, and even life itself.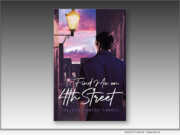 Product Launches: -- A romantic fictional story that follows a long-time single mother's experience with grief, hope, faith, and healing. "Find Me on 4th Street" (ISBN: 978-0228884606; paperback) is Vancouver, B.C. author Colleen Kanten Carbol's debut novel at the age of 91.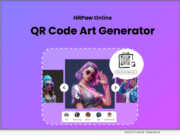 Advertising NEWS: -- HitPaw, a famous software developer focuses on photo and video solutions, is about to announce the Online QR Code Art Generator. With its help, you can experience the beauty of QR code and create the unique one of your own.
Product Launches: -- HIX.AI, one of the leading providers of cutting-edge artificial intelligence solutions for individuals and businesses, has proudly announced the official launch of its innovative product, HIX.AI ChatGPT Chrome Extension. It's the most powerful, all-in-one ChatGPT copilot for the web, empowering Chrome users to generate high-quality text and interact with an AI chatbot wherever they are.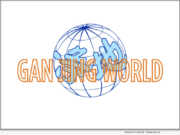 Advertising NEWS: -- Gan Jing World announced release of Multimedia Format Hashtag Aggregation, a powerful feature that tags together content across multiple media types: videos, shorts, live streams, articles, blogs, photos, and soon podcasts.