Authors
Posts by Carly Zed Zander
Carly Zed Zander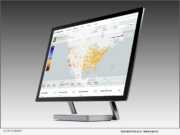 Advertising NEWS: -- Today, Datasembly announced a major rebranding to reflect the software company's evolution, becoming the world's leading provider of data tools for hyper-local, real-time product transparency. The rebranding is a top to bottom redesign of the company's website, logo, graphics, communications, and correspondence, aimed at modernizing and conveying their product solution for CPGs, brands, and retailers.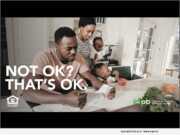 Advertising NEWS: -- Today, an independent coalition of U.S. mortgage industry leaders launched the 'NOT OK? THAT'S OK' campaign to raise awareness among customers who have missed one or more mortgage payments in 2020 and may be eligible for forbearance assistance under the Coronavirus Aid, Relief, and Economic Security (CARES) Act. Faith Schwartz, president of Housing Finance Strategies, spearheaded the industry effort.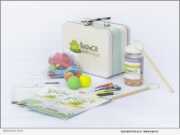 Product Launches: -- The Mom's Choice Awards has named Bounce Box as among the best in family-friendly products and services based on a number of elements including production quality, design, educational value, entertainment value, originality, appeal, and cost.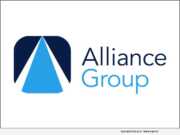 Advertising NEWS: -- Alliance Group, a national insurance marketing organization (IMO), announced Monday that it has appointed Lee Duncan as the new President and Chief Executive Officer of the company. Duncan previously occupied the role of Chief Marketing Officer.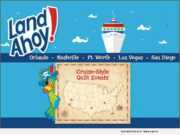 Product Launches: -- Stitchin' Heaven announces Land Ahoy Quilting Cruises, five luxury quilting getaways in cities around the United States. Land Ahoy Quilting Cruises are the most recent addition to Stitchin' Heaven Travel's line of quilting-focused vacation packages.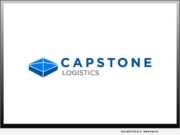 Advertising NEWS: -- LoadDelivered Logistics, a leading food and beverage specialized third-party logistics (3PL) company, announced today that it is rebranding following its acquisition by Capstone Logistics. The company will now operate as Capstone Logistics' freight management solution.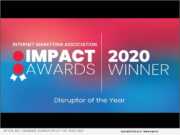 Advertising NEWS: -- The Internet Marketing Association held its annual IMPACT Conference on October 2, 2020, where After, Inc., a global leader in warranty and after-market services for some of the largest manufacturers in the world, received the "Disruptor of the Year 2020" Award for its QuickReg™ Smart Registration Platform.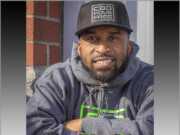 Advertising NEWS: -- Former Seahawk strong safety and Super Bowl XLVIII Champion Jeron Johnson has signed on as an Ambassador for CBD Move Free, a Washington State-based CBD company. "It is an honor to have Jeron onboard," states Jonas Roeser, CEO. "We look forward to his insight and support for our product refinement and educational outreach."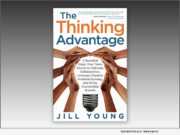 Product Launches: -- Many employees believe they aren't being paid to think. In "The Thinking Advantage," author Jill Young shares the dynamic algorithm for creating and building a strong company. When everyone at the company is really thinking, miraculous changes can happen!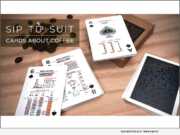 Product Launches: -- Something new and exciting is brewing at Art of Caffeination, a new design business that focuses on products that are all things coffee. Its first product launch - a quick-reference deck of coffee playing cards - is designed for coffee lovers, enthusiasts and gamesters alike to not just have fun, but learn something too.