Authors
Posts by Carly Zed Zander
Carly Zed Zander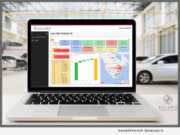 Advertising NEWS: -- The rise of COVID-19 is one of the most disruptive forces in recent memory, note Aclaró. Regardless of where you live, the coronavirus is changing nearly every element of modern-day life, whether that is social distancing, the omission of handshakes, and even the purchase of bulk goods for a sustained quarantine.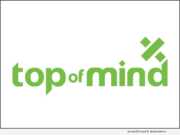 Advertising NEWS: -- Top of Mind Networks (Top of Mind), a leader in customer relationship management (CRM) and marketing automation software for the mortgage lending industry, today announced it has joined Lenders One as a preferred provider. Top of Mind will offer Lenders One members access to marketing resources that help to strengthen consumer relationships and create customers for life.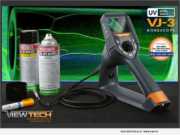 Product Launches: -- ViewTech Borescopes is debuting the VJ-3 Ultraviolet (UV) video borescope which facilitates endoscopic dye penetrant testing by detecting internal and external surface defects. These inspections are a critical part of quality control for many different types of manufacturing processes.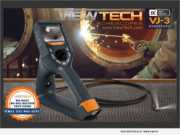 Product Launches: -- With the use of side-view cameras being a necessity for certain remote visual inspections (RVI), ViewTech Borescopes is announcing the launch of their newest inspection video borescope, the VJ-3 Dual Camera. The VJ-3 Dual Camera facilitates viewing both straight ahead and 90 degrees. Users are easily able to switch between the two cameras while keeping the insertion tube inside the inspection area.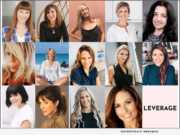 Advertising NEWS: -- Right now, people need support. The coronavirus scare is bringing many people's lives to a halt. Fear is taking over as everyone preps for the worst-case scenario. I understand people must ensure the safety of themselves and their families, but once the essential supplies are stocked, then what? Life must go on," says Lauren Wallet, Founder of The Leverage Network (aka MALVA).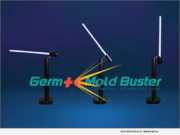 Product Launches: -- Germ Mold Buster, a division of Crawl Space Door Systems, Inc., has developed a UV-C germicidal, disinfectant light that uses shortwave UV-C radiation to deactivate microorganisms such as bacteria, viruses, protozoa and mold.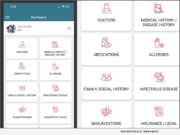 Product Launches: -- Bringing together a team of Clinical Leaders, Healthcare IT Professionals and Software experts, the Knapsack Health mobile application is designed to flourish in the Interoperability and Blockchain movement that is currently happening in Healthcare.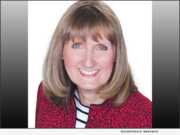 Advertising NEWS: -- Nationally recognized sales and marketing leader Kendra Lee, president and CEO of KLA Group Inc., Centennial, has been selected to be a featured speaker at OutBound, the "biggest, baddest" conference in the sales profession. The conference, focused exclusively on sales prospecting, pipeline and productivity, will be in Atlanta May 5-8.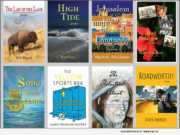 Product Launches: -- Aubade Publishing, a member of the Independent Book Publishers Association (IBPA), is steadily growing, expanding and exceeding its business expectations. It's scheduled to release eight titles in 2020 - four poetry collections, three novels and one memoir.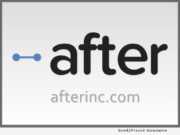 Advertising NEWS: -- After, Inc., the global leader in Warranty Services since 2005, just announced the launch of its latest whitepaper on Warranty Marketing. The whitepaper, entitled "Optimizing Warranty Marketing with Predictive Analytics" offers readers a playbook of the most effective predictive models and marketing strategies to employ in order to increase revenue and profits in their Warranty Marketing programs.