Authors
Posts by Carly Zed Zander
Carly Zed Zander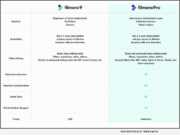 Product Launches: -- iSkysoft, a leading multimedia software company since 2007, has announced the launch of FilmoraPro, a professional video editing software for professional editors and industry creators.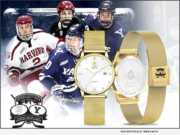 Product Launches: -- Beverly Hills California is known for bringing you the absolute best in sports entertainment such as Cricket All Stars and PGA Golf Tournaments. On January 11, the teams of Harvard and Yale hit the ice at Madison Square Garden with "Rivalry On Ice" and Craig Shelly Beverly Hills is the first to bring you the Commemorative Time Pieces commemorating this event.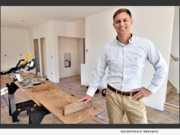 Advertising NEWS: -- Third generation real estate developer, Michael J. Kokes, president, proudly announces Homestake Capital LLC is now Kokes Properties, a full-service real estate firm. Rebranding as Kokes Properties showcases the company's aspiration to become New Jersey's premier, vertically integrated real estate firm and solidifies the Kokes name as one of the most trusted in the industry.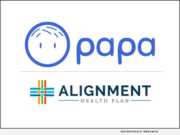 Product Launches: -- Papa Inc., a leading provider for seniors and caregivers nationwide, announced today its partnership with Alignment Healthcare to provide "Grandkids On-Demand" for qualifying members of its Medicare Advantage plans. A soft launch kicked off in Los Angeles on Sept. 1, 2019, with expansion to additional membership on Jan. 1, 2020.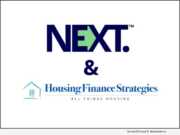 Advertising NEWS: -- NEXT Mortgage Events and Housing Finance Strategies today announced that FormFree, a leading provider of automated verification services for the lending industry, has become the first anchor sponsor of NEXT.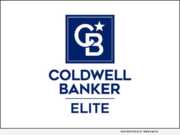 Advertising NEWS: -- Today, Coldwell Banker Elite unveiled its fresh new look as the Coldwell Banker network undergoes a visual transformation as part of "Project North Star." Coldwell Banker Elite is deploying all new office signage, yard signs, marketing materials and more as part of the full network-wide rebrand this year.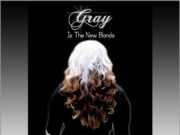 Product Launches: -- Producer/Director Victoria Marie of "Gray is The New Blonde," an award-winning and inspiring documentary about the outdated views and attitudes towards women with gray hair has perfectly captured the current zeitgeist of women worldwide owning their beautiful gray hair. The movie, which has already won 3 awards, will have its world premiere on Jan. 23, 2020 in Los Angeles, California.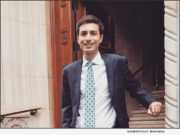 Advertising NEWS: -- Not all environments are created equal. Some environments are designed to limit. Some environments are designed for growth. The verdict is in: Jordan Etem and his network (Jordan Etem Networks) is meant for the latter, for growth environments.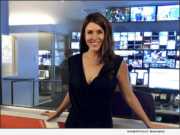 Advertising NEWS: -- The Creativity Coach, Lauren Wallett has opened the Business School for Coaches with her inaugural 90 day accelerator program, Simply Irresistible, which teaches coaches and VA's how to create multiple irresistible offers that keep clients coming back for more.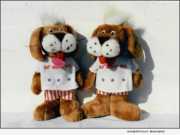 Product Launches: -- Dating back to the late 19th century we've all heard and possibly even used the phrase "Hot Diggity Dog." The phrase is used as an exclamation of surprise and delight. Today, A Good Health Company, Inc. (DBA Hot Diggity Dog Entertainment) would like to take this opportunity to introduce on a national level, the character "HOT DIGGITY DOG!" The All-American Airedale.