Authors
Posts by Carly Zed Zander
Carly Zed Zander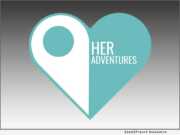 Advertising NEWS: -- Girls Who Travel, a popular women's travel group with over 81,000 members from over 100 countries, has undergone a rebranding. The popular group will now operate under the name Her Adventures. This change comes after Facebook recently selected the platform for the 2021 Facebook Community Accelerator Program.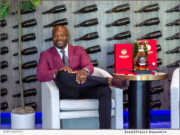 Advertising NEWS: -- Cardinal du Four, 21 Rébellion, a flagship spirit for the Armagnac world and the modern connoisseur's answer to Cognac, has partnered with international businessman, Kofi Nartey, as its first brand ambassador. After hosting several successful events together, the Armagnac maker and the Beverly Hills based real estate broker saw the alignment and knew a partnership was inevitable.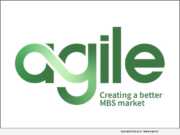 Product Launches: -- Agile, a groundbreaking fintech bringing mortgage lenders and broker dealers on to a single electronic platform, today announced the launch of MBS pool bidding, enabling lenders and dealers to gain much-needed efficiencies and data through technology.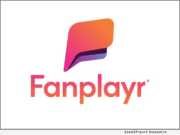 Advertising NEWS: -- Fanplayr, the global leader for e-commerce intelligence solutions, including a patent for Segmentation as a Service, urges businesses to prepare now for tech changes that will impact holiday sales during this pivotal year particularly with Deloitte forecasting an 11 to 15% increase in 2021 holiday e-commerce sales.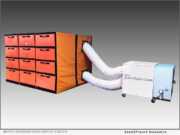 Product Launches: -- Mopec, the nationwide leader in pathology, anatomy, mortuary and necropsy equipment and supplies, is proud to announce the latest innovation and addition to its Guardian Systems product line. The Mopec Guardian Quick-Deploy Cooler is adaptable, portable, and is a rapidly deployable system for the long term storage of human remains.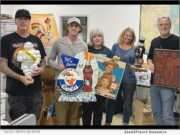 Advertising NEWS: -- The Valley Relics Museum of Van Nuys, California, has acquired a collection of 3,000 advertising characters once housed in the galleries of the Museum of Modern Mythology in San Francisco, founder Tommy Gelinas announced today.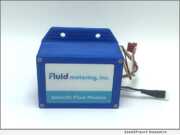 Product Launches: -- Fluid Metering Inc. the world's leading developer and manufacturer of precision fluid control solutions is pleased to announce the expansion of its portfolio to include the FSF Smooth Flow technology application module to interface with a variety of Fluid Metering pumps.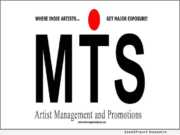 Advertising NEWS: -- On Saturday, September 19, 2021 the winners for the 14th Prayze Factor Awards were announced. MTS Management Group is proud that they, along with their client, See Your Shadow Songwriting, were selected among the winners. See Your Shadow, headed by Michael Coleman, was named Best Alternative Gospel Group for their single, "I Will Tell Jesus You Said Hello."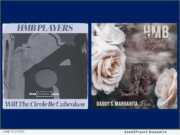 Product Launches: -- High Mountain Breezes today announce the release of their second pre-sale song "Will The Circle Be Unbroken," a track from their soon to be released record "Daddy's Margarita Rose." The track is now available on Amazon Music, Apple Music, Spotify, You-Tube and many other major streaming services.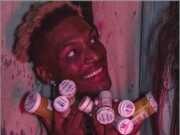 Advertising NEWS: -- Jonathan McKay, better known by his social influencer tag RoarJMcKay is a psychedelic multimedia content creator hailing from Flint, MI. Harnessing the influence of psychedelia, McKay has begun to apply concepts of geometric structure and interconnectedness visually in abstract ways. After surviving the disastrous "Flint Water Crisis" and fighting a brave battle with Cancer in his saliva glands, Jonathon had a new vision for life. That new vision was "Keeping Tabs."