Authors
Posts by Carly Zed Zander
Carly Zed Zander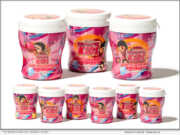 Product Launches: -- Introducing Bubblegum Kids- a sugar-free gum with that classic bubblegum flavor, offering a nostalgic journey back to the carefree days of childhood with every delightful chew. Guided by their passion for bubblegum, Oliver and Zach Hyman embarked on a mission to craft a high-quality, health-conscious alternative to traditional bubblegum.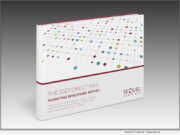 Advertising NEWS: -- New industry research commissioned by SeQuel Response and conducted by ISG Research shows 89% of marketers have increased or maintained direct mail investments in the last year, up 3% from 2022 data. The 2023 Direct Mail Marketing Benchmark Report provides an analysis of the current direct mail marketing landscape.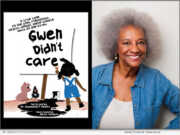 Product Launches: -- Dr. Gwendolyn Mukes, a Los Angeles based actress, renowned educator and civil rights activist presents her debut children's book, "Gwen Didn't Care" (ISBN: 979-8985784428) at Full Circle Bookstore on August 26, 1900 NW Expy, Oklahoma City, OK, at 3 p.m. "Gwen Didn't Care" honors the 65th Anniversary of the nation's first approved sit-in movement, and tells a true story of the silly, ridiculous, unjust, unfair, unfortunate laws of Jim Crow.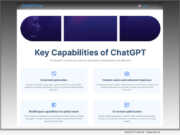 Product Launches: -- ChatGPT Free, a new free-to-use website launched recently, allows users to leverage the capabilities of the revolutionary language model, ChatGPT-3.5 and -4, without logging in or downloading anything. The platform even offers several advantages over the regular ChatGPT experience.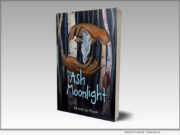 Product Launches: -- Emerging author Dewalt du Plessis introduces readers to his mesmerizing imagination and world-building skills in his debut novel, "Ash Moonlight" (ISBN: 978-0228886617; July, 2022). Originally conceived as song lyrics, "Ash Moonlight" has blossomed into a captivating tale set in a post-apocalyptic world. In this era, following The Great Star Fall, the once-kindled bonds of unity have been replaced by mounting tensions between the Ahusaka and Dyenie tribes.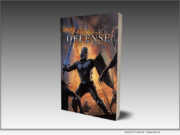 Product Launches: -- A fantastical story set in a world where paladins are heroes and the champions of the gods finds itself in the shadow of a looming threat. Their only choice? To rely on the services of an uneducated, incapable and stubborn paladin named Krell, whose adventures we follow again in the fantasy novel "Futility of Defense" (ISBN: 978-0228892243; July, 2023) by Bryan Cole, the second book in the "A Paladin's Journey" series.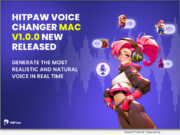 Product Launches: -- Exciting news for Mac users! HitPaw, a leading software technology company, has announced the release of the Mac version of the Voice Changer - HitPaw Voice Changer Mac V1.0.0. This Perfect voice-changing tool is designed for macOS 10.15 and above Systems.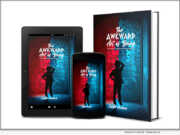 Product Launches: -- Safiya Andrews, an Arizona-based author, today announced the release of her latest book "The Awkward Art of Being: Turn Your Awkward Into Your Awesome!" (ISBN: 979-8988421801). Her captivating guidebook takes readers on a transformative journey through the intricacies of social interaction, embracing the beauty of awkwardness and empowering individuals to navigate the world with confidence and authenticity.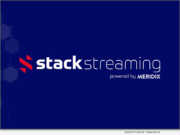 Product Launches: -- Meridix, a leading provider of cutting-edge live streaming solutions, is proud to unveil its new identity as Stack Streaming, marking a significant milestone in the company's growth. This relaunch comes after the successful acquisition earlier this year of Meridix by Stack Sports, a prominent sports technology company.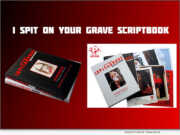 Product Launches: -- Printed in Blood, a publisher of art books, is proud to present a collector's edition "I Spit On Your Grave Scriptbook." The book features 144 pages of art, essays, and ephemera honoring 45 years of the iconic film. The book celebrates the inclusion of Meir Zarchi's 1978 cult classic "I Spit On Your Grave aka Day of the Woman" film negative, script and artifacts in the Museum of Modern Art's permanent film archive in New York City.