Authors
Posts by Carly Zed Zander
Carly Zed Zander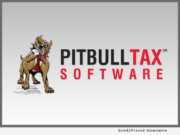 Product Launches: -- PitBullTax, The Leading IRS Tax Resolution Software provider for CPAs, Enrolled Agents and Tax Attorneys received accreditation to be a Continuing Education Provider for tax professionals who are involved in IRS tax resolution and for those who plan to practice in this lucrative specialty. This is yet another milestone in a long history of accomplishments for PitBullTax, and another example of how this company maintains its dominant position in the tax resolution arena.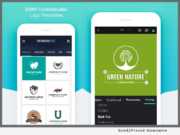 Product Launches: -- DesignEvo, which helps anyone to customize a compelling, unique logo in minutes, brings out its iPhone version, DesignEvo 1.0, that allows users to create a custom logo design on their iOS device, PearlMountain announced today. With its launch, users can quickly select the preferred design from 3500+ templates and then customize it into professional logo designs with powerful editing tools and various art resources.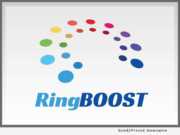 Advertising NEWS: -- RingBoost(TM), the nation's leading provider of vanity toll-free and local phone numbers, has announced the availability of special vanity phone numbers for marijuana businesses. The recent legalization of marijuana around the country has led to steep competition in this booming industry. Vanity phone numbers provide instant credibility and brand recognition in a way no other market tool can.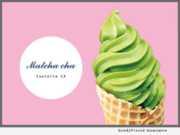 Product Launches: -- Lovely and yummy, Matcha dessert shop "Matcha cha" with its signature Matcha soft-serve ice cream is making Sawtelle debut on March 31, 2018. Enjoy the authentic Matcha flavor delivered from Kyoto, Japan!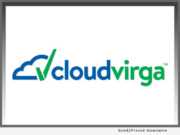 Product Launches: -- Cloudvirga(TM), a leading provider of digital mortgage point-of-sale (POS) software whose enterprise technology is powered by the intelligent Mortgage Platform(r), today announced the launch of a new mobile app that will enable real estate agents to collaborate with mortgage loan officers in real time. This native mobile app allows instantaneous and secure exchange of loan documents and communication between real estate agents and loan teams for a faster, more efficient mortgage experience.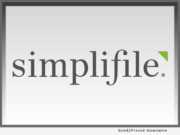 Product Launches: -- Simplifile, a leading provider of real estate document collaboration and recording technologies for lenders, settlement agents, and counties, announced that it has enhanced its Post Closing service to help lenders automate the return of trailing loan documents. This new service is designed to save lenders time on final Closing Disclosure (CD) reconciliation, eliminate time-consuming post-closing document management tasks, and provide a complete audit trail to reduce regulatory risk.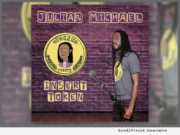 Product Launches: -- Uproar Entertainment announces the release of "Insert Token", the debut stand-up comedy CD by Julian Michael. Recorded live at The Comedy Underground in Seattle, Wash., "Insert Token" presents the unique comic perspective of a man who considers himself a "double minority."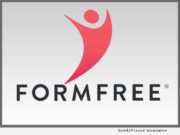 Advertising NEWS: -- For the second year, automated verification provider FormFree will sponsor Ellie Mae's (NYSE:ELLI) annual user conference. Ellie Mae Experience 2018 takes place March 19-21 at the Wynn hotel in Las Vegas. Each year, Ellie Mae Experience brings together thousands of mortgage leaders to discuss the latest industry strategies, share best practices and receive hands-on training.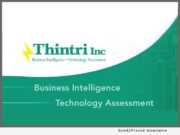 Advertising NEWS: -- Platinum group metals (PGMs), namely, platinum, palladium, rhodium, iridium, ruthenium and osmium, are undergoing a period of market flux and in some cases, steep and rising prices, according to a new report published by Thintri, Inc.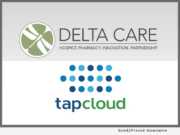 Product Launches: -- The simple touch of a finger sparks the newest innovation in the quest for quality, responsive patient-centered care. Adapt by Delta Care Rx, an advanced disease management and therapeutics solution, debuts a patient-clinician communication interface powered by TapCloud, a leading provider of real time patient generated health data.