NEW YORK, N.Y. and TOKYO, JAPAN — Branded Pharmaceutical companies are painfully aware of the astronomical growth of Generics competition. By the end of this year, Branded drug patents accounting for sales of more than $80 Billion will expire, resulting in major losses in company profits. In the United States, the Generics Industry claims more than 50 percent of all prescriptions filled. Even in Japan, where Generics penetration is notoriously low, changes are afoot. The government has taken note from countries like the U.S. and instructed all national hospitals to actively use Generics.
Now, in Japan, doctors and pharmacists can collect additional fees for prescribing and dispensing Generics. Combine these trends with a growing number of Japanese blockbuster drugs facing patent expiration and the Generics penetration rate is poised to expand in coming years, even in the 'Generics-proof' Japanese market. To address this globally alarming issue, Eularis announces today the availability of their new report, "How to Plan an Effective Generics Defense Strategy: Planning, Tactics and Implementation."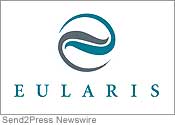 Written for CEO's, Marketing Executives and Sales Executives, this report uncovers the factors working for Generics growth and the barriers against it, offering secrets the Generics Industry doesn't want you to know. The report includes case studies of how to analyze where weaknesses exist within your Generics competitors and what to do about it. The report discusses appropriate tactics to improve competitiveness with Generics and demonstrates implementation methods and issues. The report delves into specific marketing situations – such as USA, Europe and Japan – and identifies issues relevant to each market.
"Pharmaceutical companies need to seriously reconsider their approach to solving the Generics problem," commented Dr. Andree K. Bates, author of the report and President of Eularis. "The Generics threat is very real, and growing. However, Generics are not all-powerful, invulnerable competitors. To truly mount an effective defense against Generics, companies must realize what's hurting Generic growth and use these issues to develop a path that works to help Branded Pharma."
Effective defense strategies exist that employ a variety of reactive and proactive measures. More importantly, the report shows that the Generics Industry is facing some powerful challenges and damaging growing pains in its path towards dominance. To truly understand the Pharma Industry's ability to deflect the Generics threat, companies must know the best defense strategies. However, they also must know the reality of what's happening in the Generics realm.
Bates has gained wide recognition within the international Pharmaceutical Industry for her expertise in Pharmaceutical Marketing Analysis. In addition to this and other must-have reports for Pharmaceutical Industry marketers, she has authored many articles in peer-reviewed journals and several chapters in books on Pharmaceutical Analytics.
To purchase the Eularis report, "How to Plan an Effective Generics Defense Strategy: Planning, Tactics and Implementation," visit: http://www.genericsdefensestrategies.com/ or, for more information about Eularis, visit www.eularis.com
ABOUT EULARIS
Eularis provides sophisticated Pharmaceutical analytics that provide data-driven insight into the financial impact of corporate and marketing decisions. Unlike traditional analytics approaches, which are lengthy and whose reliance on historical or analogue data reduces their accuracy, Eularis' proprietary 94.8 Analytics Process is based on the current market situation. This proven approach helps Pharmaceutical marketing teams to quickly plan, measure, validate and optimize their sales and marketing performance.
Eularis offers pre-launch analytics, marketing mix modeling (both professional and consumer), portfolio optimization, sales force effectiveness, Managed Care analytics, patient compliance solutions and Generics defense analysis strategies. With offices in London, New York and Tokyo, the company has developed significant experience in the global Pharmaceutical market through client engagements with AstraZeneca, GlaxoSmithKline, Merck, Pfizer and many others.
For more information about Eularis, visit http://www.eularis.com.
[tags]Eularis pharmaceutical analytics, pharma marketing teams, patient compliance solutions, drug market research[/tags]