DAYTON, Ohio — The Online Marketing Summit, a national educational conference for corporate marketing executives, has selected Doug Lenos, Online Marketing Strategist at BRC Marketing, as a featured speaker at its February 4-7, 2009, event in San Diego, California. Lenos will discuss the importance of online marketing for business-to-business companies including the successful integration of website design, information architecture, search engine marketing and analytics. The presentation will include an in-depth analysis of Cintas.com, a website re-designed by BRC Marketing in September 2007 that has produced a four-fold increase in sales leads while leading visitors to the information they seek with fewer clicks. Cintas.com was also named one of BtoB magazine's Top Ten websites for 2007.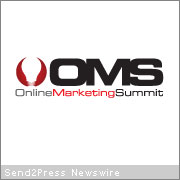 "Using available tools in web analytics and search engine optimization is the key to identifying the needs of your business customers and developing a relationship with them," explained Lenos. "The opportunities are there. But very few B2B companies know how to use them."
Marketers who visit BRCmarketing.com and register for the Online Marketing Summit before November 1, 2008, can save $700 off the regular $1695 fee.
BRC Marketing is a full-service business-to-business direct response and interactive agency whose clients include Teradata, Reynolds and Reynolds, Cintas Corporation and SRA/McGraw-Hill. BRC Marketing is based in Dayton, Ohio, with an office in Silicon Valley, California.
More information is available at: http://www.BRCmarketing.com or http://www.OnlineMarketingSummit.com.
[tags]Online Marketing Summit, BRC Marketing Inc, Doug Lenos[/tags]