Advertising Industry News
Advertising Industry News
General News from the Advertising Industry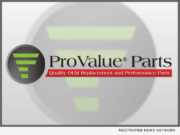 TRADEMARK NEWS: ProValue(R) Parts, a North American e-Commerce Replacement and Performance Aftermarket Auto Parts Store. today announced that the U.S. Patent and Trademark Office (USPTO) has granted the company registered trademark status and protection for its name ProValue Parts.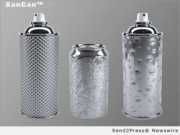 PACKAGING NEWS: XanCan, LLC, a U.S. based company, recently announced the expansion of its textured aluminum beverage can concept (patent pending) into the aerosol can markets. Functional changes to the aerosol can as we know it have been minimal since its introduction. The idea of texturing the sidewall of an aerosol can (patent pending) is both innovative and revolutionary. XanCan(TM) breathes new life into an old favorite while adding personality, flare and of course, function.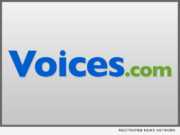 NEWS: The largest voice-over marketplace in the world, Voices.com, has announced the launch of an industry roadshow, set to take place across the United States this upcoming Spring 2017. The event is LevelUp - a fast, 1-day information sharing event that will bring voice actors, coaches, and clients together like never before for a fast-paced day of workshops and networking.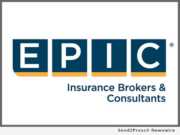 NEWS: EPIC Insurance Brokers and Consultants, a retail property, casualty insurance brokerage and employee benefits consultant, announced today that the firm's Marketing, Communications and Design Team has received the 'Gold Award of Excellence and the 'Silver Award of Distinction' from the 22nd Annual Communicator Awards, the leading international awards program honoring communication professionals for creative excellence.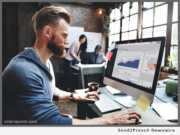 INDIANAPOLIS, Ind. -- A revolution in the way huge amounts of information are quantified and interpreted is leading to massive benefits for companies that heretofore had no access to such services. According to Casey Gauss of the Viral Launch Research Division, forecasting and planning tools that were once only available to big corporations with expansive IT budgets can now be accessed by smaller companies.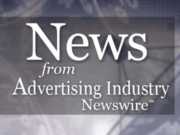 AVENTURA, Fla. -- Hanger Network, the in-home media company behind EcoHangers(TM), the environmentally friendly marketing platform which replaces common wire hangers used in dry...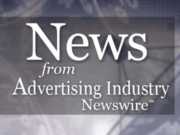 LOS ANGELES, Calif. -- Neotrope(R), a leading advertising, PR, and Internet Marketing firm established 1983, today announced it has been chosen by a cutting...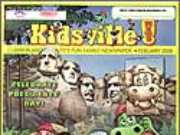 FAYETTEVILLE, N.C. -- Kidsville News! is a publication that promotes literacy and learning for elementary school children. And, literacy rocks! Just ask the million-plus young readers of Kidsville News! What makes this free monthly publication so attractive as an advertising medium? It has a positive message that fosters literacy, study skills, character-building and a general love of learning.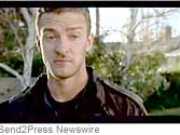 NEW YORK, N.Y. -- JSM Music, Inc., the largest commercial music production company in America, scored a major touch down at the Super Bowl having provided music for one of the top ad-spots during the game. JSM's music was featured on Pepsi's "Magnetic Attraction" advertisement which showcased the musical and acting talents of superstar performer Justin Timberlake.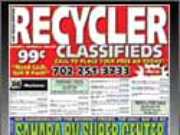 LOS ANGELES, Calif. -- The Los Angeles Times Media Group today announced the sale of Recycler Classifieds, publisher of four editions of the pioneering Recycler free classified advertising paper and eleven weekly and bi-weekly photo ad and employment guides throughout Southern California, as well as operator of the popular Recycler.com website, to Target Media Partners.