Advertising Industry News
Advertising Industry News
General News from the Advertising Industry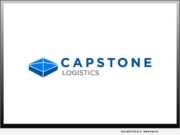 Advertising NEWS: -- Priority Express, a logistics company in the courier and last mile delivery industry, announced today that it is rebranding following its acquisition by Capstone Logistics. The company will now operate as Capstone Logistics' last mile fulfillment solution.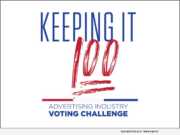 Advertising NEWS: -- With Election Day less than a month away, and early voting beginning on October 13, in a nonpartisan effort, Alpha Business Images (ABI), has rolled out the Keeping It 100 Challenge to spread the message of encouraging voter participation with the help and talent of peers in the advertising industry.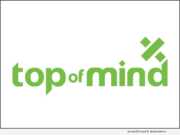 Advertising NEWS: -- Arizona-based independent mortgage lender VIP Mortgage reported that it has generated hundreds of extra deals in Q2 of 2020 with the help of Surefire Power Messaging from Top of Mind Networks (Top of Mind), a leader in customer relationship management (CRM) and marketing automation software for the mortgage lending industry.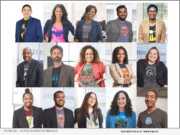 Advertising NEWS: -- Dallas-Fort Worth-based marketing agency Alpha Business Images, LLC (ABI) has been named to the Adweek 100 Fastest Growing Agencies List - and as one of the Top 5 Fastest Growing US Agencies in the Southwest.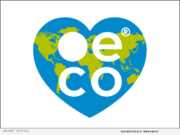 Advertising NEWS: -- The time is now. planet .ECO® affirms that environmental justice is social justice and is illustrating that belief through its creation - .ECO, a transformative brand that unites individuals and organizations committed to combatting climate change. .ECO empowers digital eco like no other product or service by helping consumers, brands and advocates to globally advance sustainability solutions.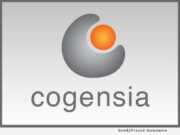 Advertising NEWS: -- Lou Malnati's Pizzeria has selected Cogensia, a data-driven digital marketing firm, to enhance guests' experience with the brand across all guest touchpoints and channels. Leveraging Cogensia's proprietary Customer Management Platform technology and services, Lou Malnati's will better understand their guests' preferences.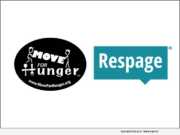 Advertising NEWS: -- Respage - a leading provider of apartment marketing services for thousands of communities nationwide, and Move For Hunger - a national hunger relief non-profit organization, announced a new partnership that will fight hunger and reduce food waste nationwide.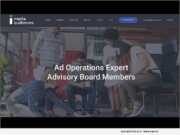 Advertising NEWS: -- iMediaAudiences (iMA) announces the appointment of Ad Operations Expert Advisory Board members: Tami DeLeeuw, Senior Manager of Advertising Operations at Ancestry.com Operations Inc. and Lee Pallotta, VP of Ad Operations at Monster Worldwide, Inc.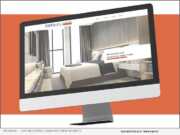 Advertising NEWS: -- 95Visual is pleased to announce the launch of CHR Builders' new website: chrbuildersinc.com. The new features that CHR Builders chose to include in the redesign captivate users with an easy to navigate format.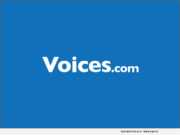 Advertising NEWS: -- Voices.com, the world's leading marketplace for voice over services, is thrilled to announce that it was awarded the Beyond Borders Award at last night's Business Achievement Awards gala. Presented by the London Chamber of Commerce, this award recognizes the global initiatives of a local business who has expanded their business outside of Canada.