Advertising Industry News
Advertising Industry News
General News from the Advertising Industry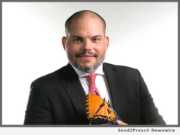 Advertising NEWS: -- Supreme Lending, a nationwide mortgage lender, has announced that it is partnering with baseball Hall of Famer, Major League Baseball All-Star and former Texas Ranger Ivan "Pudge" Rodriguez, who will serve as the company's ambassador during the American Century Championship Golf Tournament, July 11-16, 2017 at Edgewood Tahoe Golf Course in South Lake Tahoe, Nevada.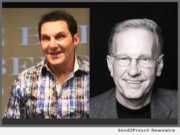 Advertising NEWS: -- Connecting Our Modern Community Speaker Series presents: "Increasing Your Business Connections and Conversions" with Bob Harrison, Dr. Gerard Khourie and Loren Weisman on Saturday, July 29, from 9 a.m. to 12 p.m. at Christ Family Church (Tradition Town Hall) at Tradition in Port St. Lucie, Florida.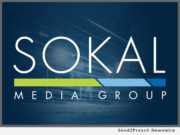 Advertising NEWS: -- -- *CORRECTED* -- Sokal Media Group signs with Georgia Auto Group. One of the most well established automotive groups in the southeast, these four can confidently boast in offering the most extensive Kia selection in the area, offering new cars and premium pre-owned with lifetime warranties.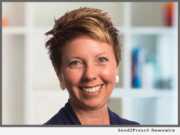 Advertising NEWS: -- Pendo, a nationwide appraisal management company, announced that Alicia Branstetter, the company's vice president of marketing, has received the NAWRB (National Association of Women in Real Estate Businesses) Roaring Thirty Award.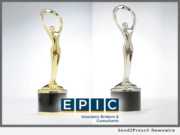 Advertising NEWS: -- EPIC Insurance Brokers and Consultants, a retail property, casualty insurance brokerage and employee benefits consultant, announced today that the firm's Marketing, Communications and Creative Services Team has received one "Gold Award of Excellence" and eight "Silver Awards of Distinction" from the 23rd Annual Communicator Awards, the leading international awards program recognizing excellence and big ideas in marketing, communications and design.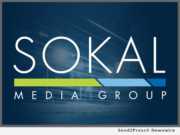 Advertising NEWS: -- Sokal Media Group signs Honda Conyers. Honda Conyers is a new and used car dealership that extends special care to all its customers. Offering modest prices, easy financing, and special offers, their friendly sales team will make you feel at home. Located in Conyers, Ga., the store affords easy access from Covington and Monroe.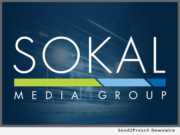 AGENCY NEWS: This week, Sokal Media Group announced signing of McKinney Dodge RAM Chrysler Jeep & McKinney Mazda. McKinney has been an enterprising automotive influence over the past 18 years, serving the South Carolina Upstate area. Over the years the group has grown to offer 6 major brands including Dodge, Ram, Chrysler, Jeep, and Mazda.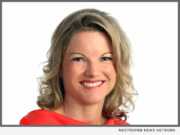 BRAND LAUNCH: Bellevue, Washington-based IntellaSphere, Inc. recently announced the 2017 launch of its new IntellaHealth division. IntellaSphere, an integrated marketing system provider, recognizes that healthcare providers need to connect with their patients across a variety of online marketing channels and mechanisms.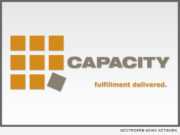 TRADEMARK NEWS: Capacity LLC, trusted leader in order fulfillment, e-commerce, and electronic data interchange (EDI), has secured the intellectual property rights to its signature tagline, "fulfillment delivered.(R)" The company's trademark application was approved earlier this month, officially confirming what clients already know: Capacity is a modern order fulfillment partner in a sector that often clings to outdated practices.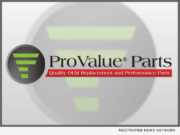 TRADEMARK NEWS: ProValue(R) Parts, a North American e-Commerce Replacement and Performance Aftermarket Auto Parts Store. today announced that the U.S. Patent and Trademark Office (USPTO) has granted the company registered trademark status and protection for its name ProValue Parts.