Advertising Industry News
Advertising Industry News
General News from the Advertising Industry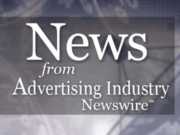 AVENTURA, Fla. -- Hanger Network, the in-home media company behind EcoHangers(TM), the environmentally friendly marketing platform which replaces common wire hangers used in dry...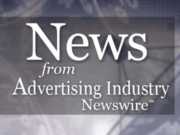 LOS ANGELES, Calif. -- Neotrope(R), a leading advertising, PR, and Internet Marketing firm established 1983, today announced it has been chosen by a cutting...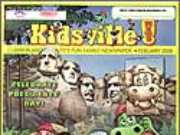 FAYETTEVILLE, N.C. -- Kidsville News! is a publication that promotes literacy and learning for elementary school children. And, literacy rocks! Just ask the million-plus young readers of Kidsville News! What makes this free monthly publication so attractive as an advertising medium? It has a positive message that fosters literacy, study skills, character-building and a general love of learning.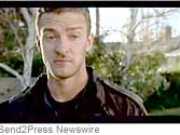 NEW YORK, N.Y. -- JSM Music, Inc., the largest commercial music production company in America, scored a major touch down at the Super Bowl having provided music for one of the top ad-spots during the game. JSM's music was featured on Pepsi's "Magnetic Attraction" advertisement which showcased the musical and acting talents of superstar performer Justin Timberlake.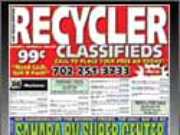 LOS ANGELES, Calif. -- The Los Angeles Times Media Group today announced the sale of Recycler Classifieds, publisher of four editions of the pioneering Recycler free classified advertising paper and eleven weekly and bi-weekly photo ad and employment guides throughout Southern California, as well as operator of the popular Recycler.com website, to Target Media Partners.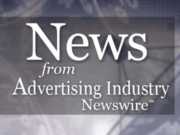 RICHMOND, Texas -- OCuSOFT Inc., producer of the popular ocular-lid hygiene products, OCuSOFT(R) Lid Scrub(TM) and OCuSOFT(R) Lid Scrub(TM) PLUS, is responding to a recent advertisement released by Advanced Vision Research (AVR) that was found to be misleading.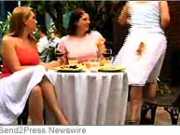 SALT LAKE CITY, Utah -- Network executives from ABC, NBC and CBS seem to have lost their sense of humor when it came to broadcasting what's affectionately been dubbed the "alli... Poopy-In-Your-Pants" ad from rival diet pill distributor Generix Labs, makers of Leptopril(TM).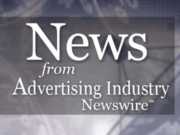 BOSTON, Mass. -- The Yankee Chapter of International Association of Business Communicators (Yankee IABC) today announced its spring line-up. These business events run the spectrum from overall communications strategy and planning to the more specific technical strategies around business communications.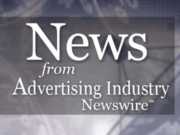 BOSTON, Mass. -- Boston-based alternative marketing agency Street Attack and YFonGlobal of Washington, DC are excited to announce a strategic partnership that will utilize Street Attack's concept and YFonGlobal's technology to launch PromoNet, a network platform that will act as an online community management system. PromoNet will offer MySpace-like features while focusing on the management of specialized online grassroots communities that cater to specific interests.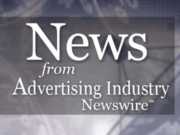 SEATTLE, WA /Advertising Industry Newswire/ -- Soundrangers (www.Soundrangers.com), founded in 1998, from the beginning took a unique approach to the field of royalty-free sound effects and music. Soundrangers was the first to specialize in creating sounds specifically for interactive media, such as websites and video games, and making them available for purchase and download over the internet.