Advertising and Marketing Industry News - including career moves, company announcements, awards, and related company news.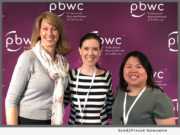 Advertising NEWS: -- EPIC Insurance Brokers and Consultants (EPIC), a retail property, casualty insurance brokerage and employee benefits consultant, announced today that the firm's Marketing, Communications and Design team was honored by the 24th Annual Communicator Awards with an "Award of Excellence" and two "Awards of Distinction." The Communicator Awards are an international awards program recognizing big ideas in marketing and communications.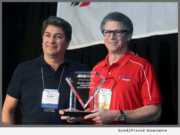 Product Launches: -- Gordon Brush Mfg Co., Inc. worked with the inventors of the PlateScrape to create an environmentally friendly, revolutionary, new, effective, and simple way to pre-sanitize dirty plates in restaurants, hotels, convention centers, and banquet halls.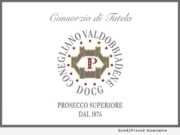 Advertising NEWS: -- The Conegliano Valdobbiadene Prosecco Superiore D.O.C.G. announces that Charles Communications Associates (CCA) is now their agency of record for the United States. The Consortium is a private body created to represent vine-growers, wine making companies and bottlers from Conegliano Valdobbiadene and to safeguard the standards of the D.O.C.G. criteria in crafting wines of the highest quality and distinct provenance.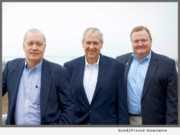 Advertising NEWS: -- Will Haynie, Crawford Moore and Steve Weintz jointly announced they have launched a strategic communications, public affairs, public relations and crisis management firm based in Mount Pleasant: HarborPR. The trio of senior, board-level advisors will help established businesses and organizations, those moving to, starting or expanding operations in South Carolina to plan, develop and implement multi-faceted public relations and communications campaigns.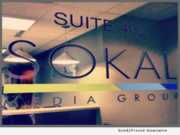 Advertising NEWS: -- Sokal Media Group has opened yet another new pristine office -- in Dallas, Texas. Hired as the new VP of Operations, John McKay will step in to his new role as the agency continues to expand. Accumulating years of experience, Mr. McKay previously worked as the General Manager of Spectrum cable (formerly Time-Warner cable) in Raleigh N.C., and most recently in Dallas.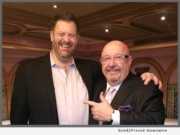 Advertising NEWS: -- Third Eye Management and Associates, Inc. is pleased to announce that Loren Weisman has joined the Third Eye Team. A branding strategist and keynote speaker, Weisman brings a wealth of information regarding brand development, brand strategy, brand evaluation and brand activation.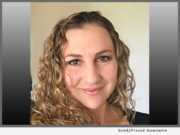 Advertising NEWS: -- Bank of Southern California, N.A. (OTC Pink:BCAL / OTCMKTS:BCAL), a community business bank headquartered in San Diego, Calif., has named Amanda Conover as Vice President, Director of Marketing. She will be responsible for developing and executing a strategic marketing plan that strengthens brand awareness and drives growth, further supporting the Bank's efforts to increase its presence as it continues its expansion in the Southern California region.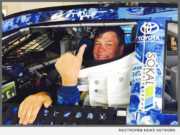 Automotive marketing firm, Sokal Media Group, will support Michael Waltrip in his final race, the Daytona 500, on February 26, 2017. In a partnership with BK Racing, the Sokal Media Group logo will be prominently placed on the B Pillar located over the left shoulder of driver Michael Waltrip.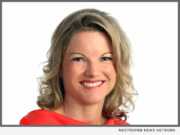 BRAND LAUNCH: Bellevue, Washington-based IntellaSphere, Inc. recently announced the 2017 launch of its new IntellaHealth division. IntellaSphere, an integrated marketing system provider, recognizes that healthcare providers need to connect with their patients across a variety of online marketing channels and mechanisms.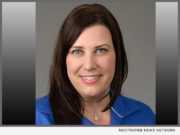 NEWS: ReverseVision, the leading provider of software and technology for the reverse mortgage industry, today announced the promotion of Kelly Kelleher to the role of director of corporate marketing and events.