Entertainment Industry Marketing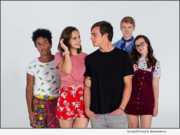 Product Launches: -- Producers Steve Barnett, Gabriel Vasquez, and Alan Powell, and Executive Producer Corby Pons, announce the start of principal photography on the inspiring original musical "A WEEK AWAY" scheduled for nationwide theatrical release in 2020.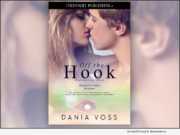 Product Launches: -- Chicagoland romance author Dania Voss explores the challenges of young love while dealing with the pressures of wealth and professional sports, in her latest release, new adult novella "Off the Hook" (ISBN: 978-1773399911; Ebook).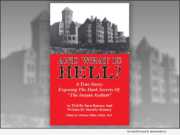 Product Launches: -- "And What is Hell - A True Story: Exposing The Dark Secrets Of 'The Insane Asylum'" was released today in its second printing (ISBN: 978-0989901765). This compelling true story is all about religious freedom and Christian faith.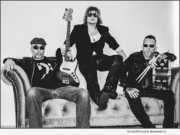 Product Launches: -- In anticipation of their upcoming 2020 EP release, California Villain announced they will release their first single "A Little After Midnight" on October 31. This is an absolute fun rocking tune, with true California style.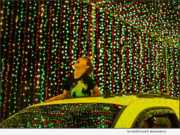 Product Launches: -- World of Illumination, the world's largest drive-through animated light show, is breaking ground today at its brand new location in Glendale. Located at the Westgate Shopping Center at 9121 West Glendale Avenue, the new attraction features nearly 2 million lights and is fully synchronized to popular and beloved holiday music, creating an unforgettable, magical experience for people of all ages.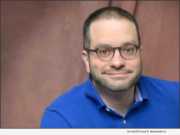 Product Launches: -- "The Perfect Culture" (ISBN: 978-1733862202), authored by Brent Robins, is a new novel that explores the value of foreign travel through historical analysis and satirical humor. Robins blends the easy and relaxed style of Bill Bryson with the deep observations of J.D. Salinger.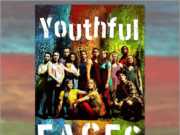 Product Launches: -- 3 cords & a hook studios announces "Youthful Faces," bringing together some of NYC's best dancers, including: Matt Wiercinski (Broadway: "Anastasia" - Ensemble/Prince Siegfried) and Kathryn Zimmer (Broadway: "Matilda The Musical"), to encourage and become a catalyst for our younger generation to speak up and speak out to illuminate the future they want to see.
Product Launches: -- Today, Mikiko Miyakawa, the New York-based composer/pianist, originally from Japan, announced that her classical piano album "Elegy In Violet" was released Sept. 20 by Centaur Records. Mikiko is a former new wave keyboardist and manager to Eiko Shuri.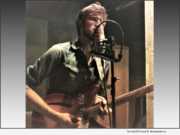 Product Launches: -- Indie-rock singer-songwriter Ryan Chernin, whose debut single, "Look Right," rocketed up to 25 on Mediabase's AC Chart, just under Ariana Grande's "breathin," has just released an edgy new single, "FaceTime."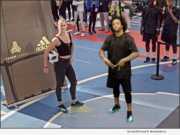 Advertising NEWS: -- The application of Augmented Reality techniques, immersing fans in multiple elements of their favorite sports, has taken fan engagement to new levels, says AR innovator, INDE. The passive consumption of a matches or games is fading into the past. Today it's possible to involve spectators in ways that were previously unheard of, and that's where out-of-the-box marketing tools come into the picture.