Advertising Industry Headlines - Business news for and from the advertising and marketing world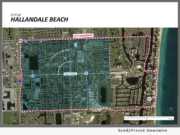 Advertising NEWS: -- Redevelopment Management Associates (RMA) has been selected by the City of Hallandale Beach and the Community Redevelopment Agency (CRA) to create a new vision plan for the City and to update the CRA plan in order to stimulate economic development activities, attract investment and spur redevelopment/revitalization.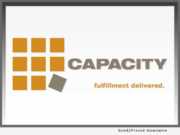 Advertising NEWS: -- Capacity LLC, a trusted leader in order fulfillment, ecommerce, and electronic data interchange (EDI), has unveiled its newly redesigned website. Inspired by Capacity's cosmopolitan client base, the site has been updated and visually refreshed to provide easier access and navigation.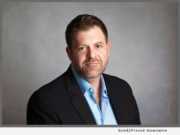 Advertising NEWS: -- Brand Strategist and speaker Loren Weisman is asking people that when they answer what they did on their 2018 summer vacation -as far as marketing and promoting is concerned - to answer with being authentic, true and humble.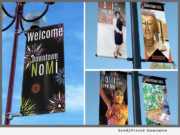 Advertising NEWS: -- Redevelopment Management Associates (RMA) has announced that the "To NoMi is to Love Me" marketing and branding campaign for the North Miami Downtown District will be revealed during Jazz at MOCA (Museum of Contemporary Art) on Friday, June 29, 2018.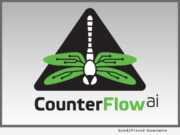 Advertising NEWS: -- Cybersecurity startup CounterFlow AI, which uses streaming machine learning technology at the network edge to help cyber defenders quickly detect and respond to network threats, has been announced as the lead sponsor for the fourth annual SuriCon 2018, a conference dedicated to Suricata and open source security technologies, projects, and initiatives.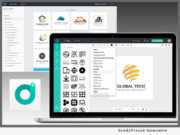 Advertising NEWS: -- Today PearlMountain celebrated the release of the latest version of their logo design tool - DesignEvo 2.5, which offers over 5,000 templates, a brand new GUI, and other significant improvements to make the logo creation quicker and simpler than ever before.
Advertising NEWS: -- Sokal Media Group, automobile marketing agency, becomes the agency of record for Stevenson Kia of Jacksonville, North Carolina. Starting in May, 2018, the agency will launch new websites and assist the dealership in digital and traditional media.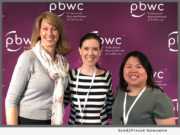 Advertising NEWS: -- EPIC Insurance Brokers and Consultants (EPIC), a retail property, casualty insurance brokerage and employee benefits consultant, announced today that the firm's Marketing, Communications and Design team was honored by the 24th Annual Communicator Awards with an "Award of Excellence" and two "Awards of Distinction." The Communicator Awards are an international awards program recognizing big ideas in marketing and communications.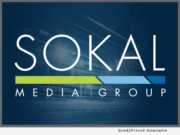 Advertising NEWS: -- Auto dealership marketing firm, Sokal Media Group, signs Stevenson Hyundai. Starting in May, 2018, the group will handle their website along with digital and traditional media. Sokal Media Group is dedicated to growing business for their clientele through multiple marketing and advertising services.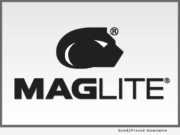 Advertising NEWS: -- MAG Instrument, Inc., (MAG) has entered into a sponsorship agreement with The American Veterans Center and National Memorial Day Parade to provide resources for the organization and its programs. Among these efforts MAG will assist veterans to attend and be honored at the annual event.