Advertising Industry Headlines - Business news for and from the advertising and marketing world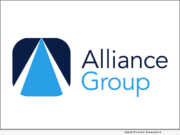 Advertising NEWS: -- Alliance Group CEO Lee Duncan celebrated 20 years of service at the company on September 23rd. In his time at Alliance Group, the life insurance marketing organization has flourished, establishing themselves as a leading IMO for independent life insurance agents and agencies.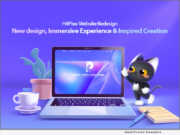 Advertising NEWS: -- As the company is dedicated to providing creative and effective multimedia tools, HitPaw has updated HitPaw 2.0 with a brand new website design, aiming to improve the user experience. The motto "Record. Create. Enjoy. Share" represents the attitude and the vision of HitPaw, which is to help youth and content creators who are passionate about life free up the infinity of creativity without any limitation.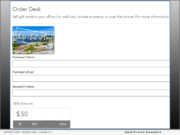 Advertising NEWS: -- As of today, Yiftee, Inc. is offering another way to "Keep Local Dollars Local" with its new "Order Desk" capability. City offices, Chambers of Commerce, Main Streets, and Downtown Associations can now sell their custom-branded Community eGift Cards to walk-in buyers and at public events, in addition to online sales.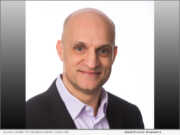 Advertising NEWS: -- Pittsburgh Internet Consulting (PIC) announced today the addition of Blaine Clapper to its experienced marketing consulting leadership team. Clapper joins PIC following his previous roles as Chief Marketing Officer at EnergyCAP, LLC and Sr. Director of B2B Marketing at AccuWeather, Inc. He will be based in State College, PA and will report to Robb Luther, V.P. of Business Development.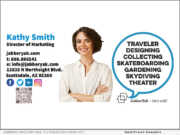 Advertising NEWS: -- Scottsdale startup JabberYak introduces the first of its kind Team Building Email Signature for corporations and companies that are experiencing challenges with building cohesive teams in remote, hybrid or in-person work models.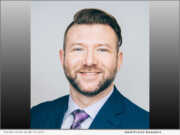 Advertising NEWS: -- In the heart of Indianapolis, Indiana is a marketing agency focused on helping mortgage lenders and technology overcome obstacles, develop marketing strategies, and grow their business. That agency is Art Vs. Math. In 2019, Steven Cooley started Art Vs. Math to help improve marketing in the mortgage industry.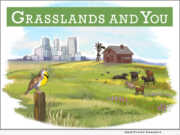 Advertising NEWS: -- The Central Grasslands Roadmap community of organizations is embarking on an 8-week social media campaign called "Grasslands and You" that enlists the collective, coordinated voices of individuals and organizations to spread the word about the importance of grasslands and the benefits they provide. The announcement comes from Bird Conservancy of the Rockies, one of the Roadmap partners.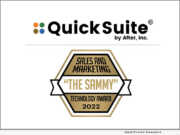 Advertising NEWS: -- After, Inc. announced today that it received "Product of the Year" in the 2022 Sales and Marketing Technology Awards program (The Sammys) for its QuickSuite® post-sale customer experience technology. The Sammys honors organizations and products helping to solve the challenges businesses have connecting and collaborating with prospects and customers.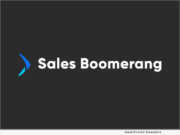 Advertising NEWS: -- Sales Boomerang, the mortgage industry's top-rated automated borrower intelligence and retention system, today announced that it was selected Organization of the Year in the Business Intelligence Group's 2022 Sales and Marketing Technology Awards program, also known as The Sammys.
Advertising NEWS: -- Sales Boomerang, the mortgage industry's top-rated automated borrower intelligence and retention system, today released its latest Mortgage Market Opportunities Report. Sharp quarter-over-quarter increases in equity, credit-improvement and new-listing alerts in Q2 2022 point to areas of opportunity for lenders in a contracting mortgage market