Advertising Industry Headlines - Business news for and from the advertising and marketing world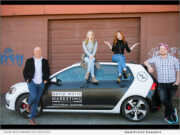 Advertising NEWS: -- David White Marketing Services has just launched their Support Local Campaign to give away $5,000 of marketing & advertising services to 2 businesses in the PNW. The purpose of this campaign is to support local business during a tough time of a changing digital landscape from large platforms like Google & Facebook. You can nominate a business on their website.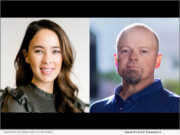 Advertising NEWS: -- Mortgage Coach, a borrower conversion platform empowering mortgage lenders to educate borrowers with interactive presentations that model home loan performance over time, announced the promotion of two of its department directors to vice president-level positions. Jacob Gibbs was promoted from Director of Technology to VP, Technology, and Shannon Baldwin was promoted from Director of Marketing to VP, Marketing.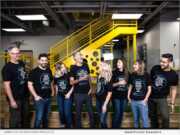 Advertising NEWS: -- A new Arizona company, JabberYak, is on a mission to engage people with common interests using their ice breakers products, including customized T-Shirts, event badges, name tags, and office name plates designed to ignite meaningful, face-to-face communication without relying on personal devices.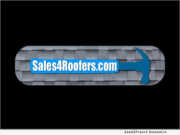 Advertising NEWS: -- The Sales4Roofers team continues to push boundaries in the global roofing industry by providing solutions that help roofers engage their customers - existing and potentials, better, while also ensuring homeowners have a seamless experience.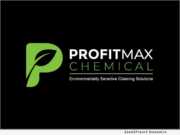 Advertising NEWS: -- ProfitMax Chemical has launched a new website. With a newly revamped web presence, ProfitMax Chemical aims to serve as an endurance resource for environmentally sensitive cleaning solutions by inspiring trust through educating.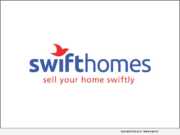 Advertising NEWS: -- Today, Swift Homes announced a partnership with Cox Media Group on a multiplatform marketing campaign in Atlanta to help build awareness of Swift Homes' benefits and seller-friendly offerings that are available to consumers who are looking for real estate advice and services.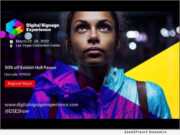 Advertising NEWS: -- December news from the Industry Group. Retail Kiosk News - NRF in New York January - We will be showcasing accessibility in counter and floor-standing models for the customer-operated POS space. See some of the same technology used by McDonald's.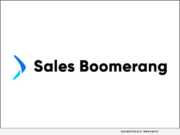 Advertising NEWS: -- Sales Boomerang, the mortgage industry's top-rated automated borrower intelligence and retention system, today announced the availability of a new feature that lets lenders view a history of Sales Boomerang alerts that have previously triggered for each contact in their monitored database.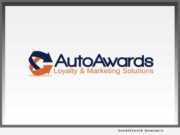 Advertising NEWS: -- As the auto industry continues experiencing ongoing microchip shortages, dealerships need new customer retention methods. As inventory begins to recover into the winter and the latest car models start arriving, AutoAwards offers loyalty solutions for auto dealerships through its auto loyalty programs to boost overall revenue and keep customers engaged and returning.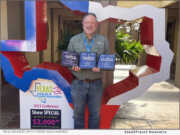 Advertising NEWS: -- The Texas Fly Fishing & Brew Festival received gold and silver awards as "The Best In Texas" at the 27th Annual Texas Festivals & Events Association Conference and Trade Show. The 2021 Kaliff Insurance "The Best In Texas" Awards ceremony was held on November 13 and hosted by the City of San Antonio.