Advertising Industry Headlines - Business news for and from the advertising and marketing world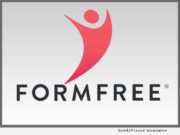 Advertising NEWS: -- For the second year, automated verification provider FormFree will sponsor Ellie Mae's (NYSE:ELLI) annual user conference. Ellie Mae Experience 2018 takes place March 19-21 at the Wynn hotel in Las Vegas. Each year, Ellie Mae Experience brings together thousands of mortgage leaders to discuss the latest industry strategies, share best practices and receive hands-on training.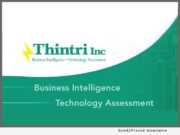 Advertising NEWS: -- Platinum group metals (PGMs), namely, platinum, palladium, rhodium, iridium, ruthenium and osmium, are undergoing a period of market flux and in some cases, steep and rising prices, according to a new report published by Thintri, Inc.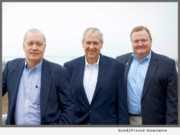 Advertising NEWS: -- Will Haynie, Crawford Moore and Steve Weintz jointly announced they have launched a strategic communications, public affairs, public relations and crisis management firm based in Mount Pleasant: HarborPR. The trio of senior, board-level advisors will help established businesses and organizations, those moving to, starting or expanding operations in South Carolina to plan, develop and implement multi-faceted public relations and communications campaigns.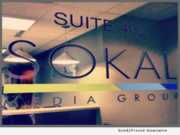 Advertising NEWS: -- Sokal Media Group has opened yet another new pristine office -- in Dallas, Texas. Hired as the new VP of Operations, John McKay will step in to his new role as the agency continues to expand. Accumulating years of experience, Mr. McKay previously worked as the General Manager of Spectrum cable (formerly Time-Warner cable) in Raleigh N.C., and most recently in Dallas.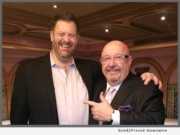 Advertising NEWS: -- Third Eye Management and Associates, Inc. is pleased to announce that Loren Weisman has joined the Third Eye Team. A branding strategist and keynote speaker, Weisman brings a wealth of information regarding brand development, brand strategy, brand evaluation and brand activation.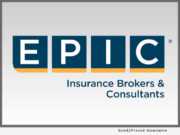 Advertising NEWS: -- EPIC Insurance Brokers and Consultants, a retail property, casualty insurance brokerage and employee benefits consultant, announced today that Marketing Communications Manager Andrea Racanelli of The Capacity Group - an EPIC Company will present at the International Luxury Coach and Transportation (LCT) Show on March 13 at the Mandalay Bay Resort and Casino in Las VegaS.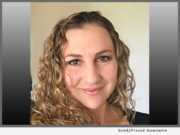 Advertising NEWS: -- Bank of Southern California, N.A. (OTC Pink:BCAL / OTCMKTS:BCAL), a community business bank headquartered in San Diego, Calif., has named Amanda Conover as Vice President, Director of Marketing. She will be responsible for developing and executing a strategic marketing plan that strengthens brand awareness and drives growth, further supporting the Bank's efforts to increase its presence as it continues its expansion in the Southern California region.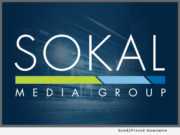 Advertising NEWS: -- Sokal Media Group is pleased to announce that they are the agency of record for the Maguire Family of Dealerships. Maguire is driven by values such as loyalty, trust, commitment, security, and support for their customer base. The Maguire Family of Dealerships guarantees you will leave their showroom as a satisfied customer.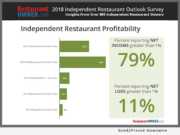 Advertising NEWS: -- RestaurantOwner.com has released the report of their 2018 Independent Restaurant Outlook Survey. The report summarizes input gathered from over 880 independent restaurant owners and operators regarding their 2017 financial performance as well as their 2018 expectations.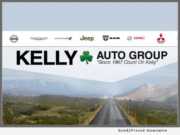 Advertising NEWS: -- Kelly Auto Group has been awarded a 2018 DealerRater Consumer Satisfaction Award, an annual recognition given to auto dealerships that deliver outstanding customer service as rated by online consumer reviews. DealerRater, the world's leading car dealer review website, created the Consumer Satisfaction Award program to let online car shoppers instantly spot dealers that provide high-quality customer service.