Advertising Industry Headlines - Business news for and from the advertising and marketing world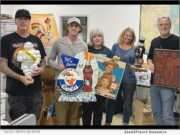 Advertising NEWS: -- The Valley Relics Museum of Van Nuys, California, has acquired a collection of 3,000 advertising characters once housed in the galleries of the Museum of Modern Mythology in San Francisco, founder Tommy Gelinas announced today.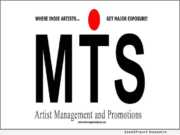 Advertising NEWS: -- On Saturday, September 19, 2021 the winners for the 14th Prayze Factor Awards were announced. MTS Management Group is proud that they, along with their client, See Your Shadow Songwriting, were selected among the winners. See Your Shadow, headed by Michael Coleman, was named Best Alternative Gospel Group for their single, "I Will Tell Jesus You Said Hello."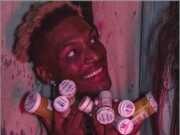 Advertising NEWS: -- Jonathan McKay, better known by his social influencer tag RoarJMcKay is a psychedelic multimedia content creator hailing from Flint, MI. Harnessing the influence of psychedelia, McKay has begun to apply concepts of geometric structure and interconnectedness visually in abstract ways. After surviving the disastrous "Flint Water Crisis" and fighting a brave battle with Cancer in his saliva glands, Jonathon had a new vision for life. That new vision was "Keeping Tabs."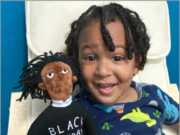 Advertising NEWS: -- The day after the American Thanksgiving Day holiday has long been considered the biggest shopping day of the year in the United States. Dubbed "Black Friday" for many reasons. Empire License, Inc. is now very excited to introduce to the world their very own version of Black Friday: "Black Friday" the character, in the formation of animation and plush dolls.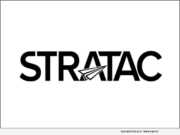 Advertising NEWS: -- The 2021 MUSE Awards programs are now officially closed now that winners have been announced. Taking in 4,876 entries from all over the world in both the MUSE Creative Awards and the MUSE Design Awards, the competition has demonstrated itself to be one of the leading programs in honoring excellent individuals in the creative and design fields.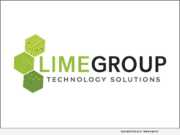 Advertising NEWS: -- As a result of continued growth and client success, Lime Group, LLC, will begin offering marketing services tailored to specific business' needs and goals. In the past, Lime Group has offered a flat rate for access to all of their resources from website development and maintenance to social media management and print advertising.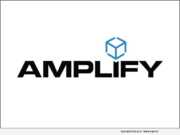 Advertising NEWS: -- Amplify-Now, a leading provider of Strategy Execution Management software headquartered in Adelaide, Australia, announced that Whiteoak, a growth-equity firm based in Sydney, Australia, plans to invest in their company to help spur global growth and product development ambitions..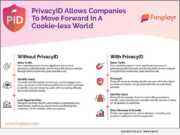 Advertising NEWS: -- Fanplayr, a global leader in online behavioral personalization, artificial intelligence and user privacy, announced the introduction of its new anonymized user identification solution PrivacyID. The technology behind PrivacyID is unique in that it allows for seamless use of the anonymized information.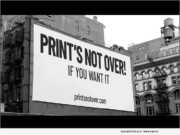 Advertising NEWS: -- Is print cool or old school? According to the Productivity Network LLC, a Chicago-based print production company, it's a little of both and that's a good thing. In business for one year, the team at the Productivity Network is positive that print's not just sexy, it's downright hot.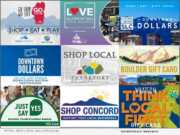 Advertising NEWS: -- Today Yiftee published a new white paper based on its experience with more than 300 Community eGift Card programs across the country, 90% of which were started during the pandemic. The paper uses 16 short case studies to describe different chamber of commerce, main street, downtown and city programs all centered around simple digital gift cards.