Advertising Industry Headlines - Business news for and from the advertising and marketing world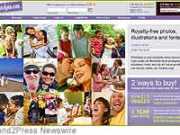 LONG BEACH, Calif. -- PhotoSpin, Inc., a leading royalty free stock subscription service in the United Sates, has added Newstock images to their collection of royalty free images. PhotoSpin's unique subscription model offers thousands of photos, illustrations, fonts, film and sound as an annual service; now with thousands of new images uploaded monthly.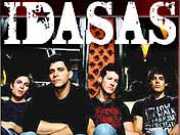 HOLLYWOOD, Calif. -- A&R Select, a full service artist development and marketing firm for independent artists and bands announces that IDASAS from Redlands, California, has won the 2007 Battle of the Bands competition at BB King's, located at Universal's Citywalk.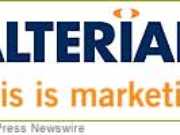 CHICAGO, Ill. -- Alterian, the leading global enterprise marketing platform provider, announced today it has been positioned in Gartner's Magic Quadrant for Enterprise Marketing Management, (EMM) 2Q07 report. This announcement occurs on the heels of Alterian's inclusion in the Magic Quadrant for Multichannel Campaign Management, 1Q07 and Magic Quadrant for Marketing Resource Management, 1Q07.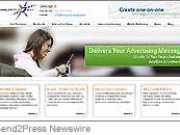 SAN ANTONIO, Texas -- CrossLink Media, a software and services company who provides a complete suite of interactive mobile marketing applications, today announced a strategic alliance with Prevail Ventures, a leading advisor to early-stage, venture backed companies. CrossLink Media's proprietary software platform allows consumers, media companies and advertisers to effectively interact in real-time via the consumer's wireless phone.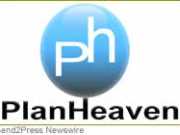 SEATTLE, Wash. (Advertising Industry Newswire) -- PlanHeaven.com announced today that it has launched an online marketplace showcasing video pitches from early stage companies to a nationwide audience of angel investors. The focus on online video combined with other communication tools differentiates PlanHeaven.com from similar services.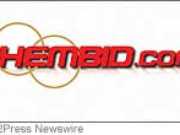 RIVERSIDE, Calif. (Advertising Industry Newswire) -- After successfully launching ThemBid.com in California earlier this year, Above The Limit Innovations, Inc. (ATLi) announces the expansion of ThemBid.com services to all consumers and businesses in the U.S. and 54 other nations. The Company also unveils classifieds section, user forums, RSS feeds, and an integrated search engine.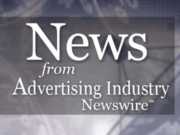 BOONTON, N.J. (Advertising Industry Newswire) -- The Carrier Ethernet market is expected to grow from $1.4 billion in 2007 to nearly $6 billion in 2012, according to a new market research study from The Insight Research Corporation. With metro-area Ethernet services now available from virtually all major data service providers and wide-area Ethernet about to get a shot in the arm from the dominant carriers, the market is poised to take off.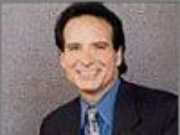 SYRACUSE, N.Y. -- Rich Natole, a voice talent for CheapBooks.com, made an appearance on America's Got Talent on the Tuesday, June 12, 2007 episode. Natole, a master impressionist, showed off his skills while doing a John Travolta impression. Natole began lending his voice to CheapBooks in 2005 with the start of a national radio campaign. He is also the trademark voice shouting "cheapbooks.com" in the television and radio commercials.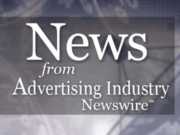 COLUMBIA, Mo. -- Over 150 students from 80 Missouri High Schools will prepare for a future in business at the 22nd Annual Missouri Business Week (MBW), to be held in Columbia, June 24-28 on the University of Missouri-Columbia campus. The CENTER for Education & Private Enterprise(R), the not-for-profit foundation of the Missouri Association of REALTORS(R), sponsors the event.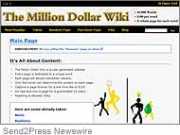 NEW HAVEN, Conn. -- A student at the University of Connecticut has launched a new website that is on track to make him one million dollars. The Million Dollar Wiki (www.MillionDollarWiki.com), is a website similar to Wikipedia.com but with one important catch: every page costs one hundred dollars. The pages are public for everyone to see, but only the owner of a page can add content to it.