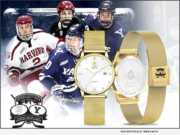 Product Launches: -- Beverly Hills California is known for bringing you the absolute best in sports entertainment such as Cricket All Stars and PGA Golf Tournaments. On January 11, the teams of Harvard and Yale hit the ice at Madison Square Garden with "Rivalry On Ice" and Craig Shelly Beverly Hills is the first to bring you the Commemorative Time Pieces commemorating this event.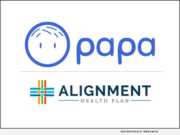 Product Launches: -- Papa Inc., a leading provider for seniors and caregivers nationwide, announced today its partnership with Alignment Healthcare to provide "Grandkids On-Demand" for qualifying members of its Medicare Advantage plans. A soft launch kicked off in Los Angeles on Sept. 1, 2019, with expansion to additional membership on Jan. 1, 2020.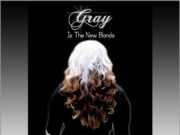 Product Launches: -- Producer/Director Victoria Marie of "Gray is The New Blonde," an award-winning and inspiring documentary about the outdated views and attitudes towards women with gray hair has perfectly captured the current zeitgeist of women worldwide owning their beautiful gray hair. The movie, which has already won 3 awards, will have its world premiere on Jan. 23, 2020 in Los Angeles, California.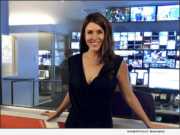 Advertising NEWS: -- The Creativity Coach, Lauren Wallett has opened the Business School for Coaches with her inaugural 90 day accelerator program, Simply Irresistible, which teaches coaches and VA's how to create multiple irresistible offers that keep clients coming back for more.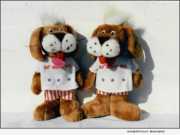 Product Launches: -- Dating back to the late 19th century we've all heard and possibly even used the phrase "Hot Diggity Dog." The phrase is used as an exclamation of surprise and delight. Today, A Good Health Company, Inc. (DBA Hot Diggity Dog Entertainment) would like to take this opportunity to introduce on a national level, the character "HOT DIGGITY DOG!" The All-American Airedale.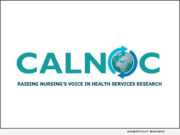 Product Launches: -- CALNOC is pleased to introduce The CALNOC Nightingale Research Fund, an innovative and opportune resource in health services research focused on and administrated by nursing. We are excited to announce the Research Fund today in honor of Florence Nightingale and in celebration of the Year of the Nurse 2020.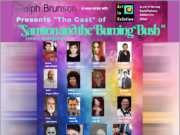 Product Launches: -- Ralph Brunson Productions, in association with Art-In-Relation, announces the world premiere fully staged production of "Samson and the Burning Bush." Jan. 10-12 at the Long Beach Playhouse Studio Theater.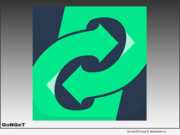 Product Launches: -- ith GoNGet, it's easy to get any work done by the right person with the right expertise. Need your driveway shoveled? Need your car detailed? Just post a job, list your price and professionals will start applying immediately. Developed by U.S. Publications, Inc., GoNGet User and GoNGet Service Provider apps is a match that works.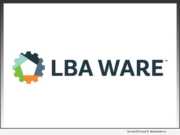 Product Launches: -- LBA Ware, a leading provider of incentive compensation management (ICM) and business intelligence software solutions for the mortgage industry, today announced the launch of CompenSafe University (CSU), a two-day training program designed to help lenders derive additional value from their investment in CompenSafe.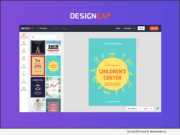 Product Launches: -- DesignCap, an all-in-one online graphic design platform from PearlMountain Limited, today released version 1.2.0 - a major update that makes visual designs for social media, blogs, and other marketing presences achievable for anyone.