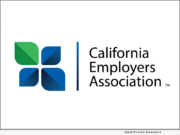 Product Launches: -- The California Employers Association (CEA) is launching a new service, Coaching U, specifically for individuals looking to improve their careers, relationships and life goals. CEA's Personal Development Coaching program is designed to have positive impact on self-confidence, well-being, leadership and work performance.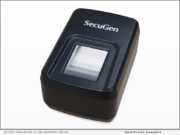 Product Launches: -- SecuGen, world leader in optical fingerprint technology, is pleased to announce the immediate availability of the Hamster Pro 30 fingerprint reader and U30 OEM sensor. The new contact fingerprint reader and sensor from SecuGen are FBI-certified for use in FIPS 201 PIV and Mobile ID FAP 30 applications.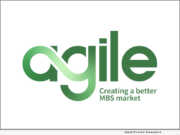 Product Launches: -- Agile, a groundbreaking fintech bringing mortgage lenders and broker dealers onto a single electronic platform, today announced the launch of Agile Chat, a new chat feature designed to increase transparency and efficiency between lenders and broker dealers.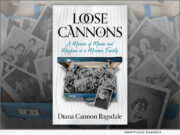 Product Launches: -- Legacy Launch Pad Publishing has released "Loose Cannons: A Memoir of Mania and Mayhem in a Mormon Family" (ISBN: 978-195655200 (ebook); 978-1956955217, 978-1956955224 (paperback); 978-1956955231 (hardback)), written by Diana Cannon Ragsdale.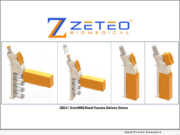 Product Launches: -- Zeteo Biomedical LLC announced today the availability of the ZEOx1 OrionMRQ™ nasal drug and vaccine delivery device. Zeteo's latest innovative delivery device provides pharmaceutical and biotech companies developing drugs, peptides, proteins, monoclonal antibodies and vaccines with precise, metered unit dose systemic delivery via the nasal route.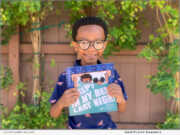 Product Launches: -- Seven-year-old author, Sammy Wallace, will release his debut rhyming children's picture book, "I Slept in My Bed Last Night" (ISBN 979-8985784404; WF Publications), on May 2, 2022, in conjunction with Children's Book Week.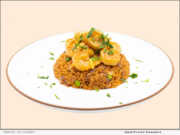 Product Launches: -- TbSpoon, an authentic Mediterranean meal prep delivery service, announced the launch of its southern California operations, the first Mediterranean meal prep service in the U.S. TbSpoon's meals are filled with Mediterranean flavors and offer all the positive benefits of a Mediterranean diet.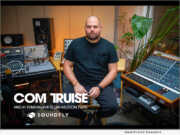 Product Launches: -- Online music school Soundfly has teamed up with dynamic producer Seth Haley, more popularly known as Com Truise, to release a new course on creating sci-fi-inspired electronic music. "Com Truise: Mid-Fi Synthwave Slow-Motion Funk" is available today as part of Soundfly's premium course subscription program, where students get unlimited access to a full library of creative music courses.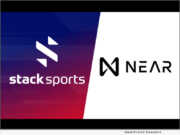 Product Launches: -- Stack Sports - the global technology leader in sports software announced today that it will be partnering with the NEAR Foundation, a Swiss non-profit that oversees the NEAR blockchain ecosystem, to launch an athlete-focused NFT platform. The new Stack NFT platform will give all athletes an opportunity to create and mint their own NFTs on NEAR's blockchain.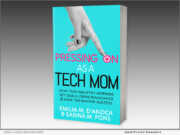 Product Launches: -- Legacy Launch Pad Publishing is releasing "Pressing ON as a Tech Mom: How Tech Industry Mothers Set Goals, Define Boundaries & Raise the Bar for Success" (ISBN: 978-1956955187), a comprehensive guide for mothers working in technology sourced from industry leaders who are mothers themselves.