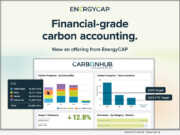 Product Launches: -- EnergyCAP, a leading provider of energy and sustainability enterprise resource planning (ERP) software, today announced the launch of CarbonHub, a new solution that offers financial-grade carbon accounting and sustainability reporting.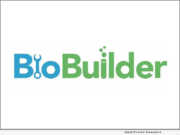 Product Launches: -- The BioBuilder Educational Foundation, Inc. ("BioBuilder"), which has a decade of empowering teachers and schools to bring synthetic biology education to school districts in 47 states, today announced its launch of a strategic planning process designed to grow the bioeconomy workforce at scale in urban, rural, and tribal communities.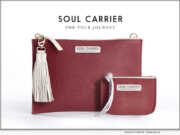 Product Launches: -- As Phoenix hotels and resorts prepare for the influx of guests attending the Professional Football Championship Game in February, fashion-conscious visitors who love football are sure to get excited about Soul Carrier's new football leather handbag collection.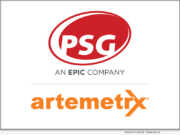 Product Launches: -- Artemetrx®, the industry's most preeminent platform for integrated drug cost management, is now even more robust with the launch of its new module, Artemetrx Extend™. With greater insights and analytics, Artemetrx Extend is a custom reporting tool that provides unparalleled data access through its user-friendly platform.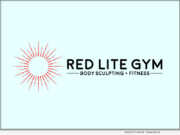 Product Launches: -- Red Lite Gym in Bentonville introduces a new fitness concept that combines a personalized boutique gym experience with cutting edge red light therapy body contouring treatments. Started operation on August 1, 2022, Red Lite Gym uses the only FDA-cleared red light therapy body sculpting wrap in the U.S.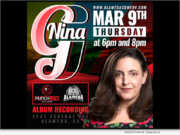 Product Launches: -- Thirteen years ago, Nina G made her debut as the first stuttering female comedian. Since then, she's challenged the status quo of how people who stutter are perceived - onstage and off. So, in an industry that lacks speech diversity, Nina G's unique voice will record both her first solo comedy album and comedy special on March 9, 2023 at the Alameda Comedy Club located in her hometown. The album is projected to come out later in the spring on the Punchline Records label with the comedy special to follow.
Product Launches: -- Sisters in Crime Los Angeles (SinC/LA) has announced the release of their new anthology, "Entertainment to Die For" (ISBN: 978-1970181388), with an introduction by award-winning novelist Sara Paretsky. Contributors to SinC/LA's "Entertainment to Die For" include a lineup of mystery writers from southern California, Arizona, and Hawaii.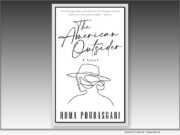 Product Launches: -- Linbrook Press announces a new novel, "The American Outsider" (ISBN: 978-0977978038), authored by Homa Pourasgari, scheduled to be released January 23, 2023. It's a story about the inhumane slaughter and torture of dolphins in Taiji, Japan, and addresses the complex nature of the Japanese culture. It's written for anyone who cares about animal welfare and who hopes to make a difference.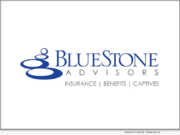 Product Launches: -- BlueStone Advisors, a specialty commercial insurance brokerage firm, announced today the launch of their BlueStone Lithium-Ion Battery Captive to help advanced battery companies manage their insurance costs and offer a broader policy with comprehensive and consistent coverage terms.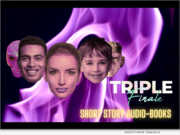 Product Launches: -- Triple Finale L.L.C. has added an exhilarating twist to short stories as a form of entertainment, by developing a virtual platform for fast-paced trilogies. We offer an audiobook/eBook marketplace platform where individuals sell their triple-ending short stories online to generate extra income.