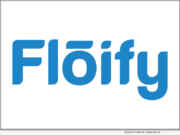 Product Launches: -- Floify, the mortgage industry's leading point-of-sale (POS), today announced the launch of Floify Broker Edition, an easy-to-use, one-stop lending platform for mortgage brokers. Built on the foundation of the classic Floify POS platform, Broker Edition has been thoughtfully configured to make managing loans simpler at an accessible price point.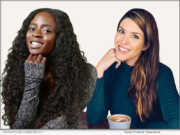 Product Launches: -- Creatrix SaaS announces the world's first custom-built prescriptive AI: a visionary collaboration between Lauren Wallett and Yaa Boakye. Creatrix is a revolutionary Prescriptive AI platform that is set to transform creative content marketing.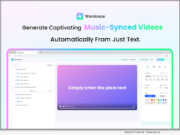 Product Launches: -- Gemoo, the developer of FocuSee, announced the launch of Wordance, a revolutionary AI-powered tool designed to empower users to create captivating music-synced videos and GIFs from plain text effortlessly. Whether for an indie hacker, startup team member, digital marketer, or content creator, Wordance is the go-to solution for generating attention-catching promo videos that resonate with the target audience. What's better, it's completely free for everyone to use.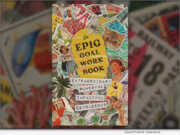 Product Launches: -- Legacy Launch Pad Publishing has released "The EPIC Goal Workbook: The Guide to Achieving Extraordinary, Powerful, Impactful and Courageous Goals" (ISBN: 978-1956955682; paperback), written by Anna David, a leading speaker on goal setting.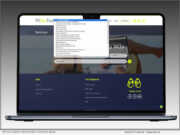 Product Launches: -- PRToolFinder announced the official launch of its new membership-based platform, PRToolFinder Community. The innovative platform builds upon the PRToolFinder database with the addition of a PR Consultant Directory and Forum functionality to help connect PR consultants and business leaders seeking assistance.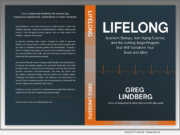 Product Launches: -- The time has come! Greg Lindberg, entrepreneur, philanthropist, author and wellness advocate, publishes transformational anti-aging book titled "LIFELONG: Quantum Biology, Anti-Aging Science and the Cutting-Edge Program That Will Transform Your Body and Mind" (ISBN: 979-8866425266; paper). The book is now available on Amazon worldwide.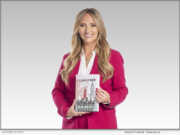 Product Launches: -- Fiercely independent author K.R. Butt has unveiled her thought-provoking book, "Unarmoured: PTSD Affects Us All" (ISBN: 978-0228869566; August, 2023). In this compelling work, Butt takes readers on a journey through the life of Norah, a young flight attendant, as she delves into the world of online dating in search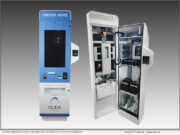 Product Launches: -- Olea Kiosks®, a visionary provider of self-service kiosk solutions, announced a redesign of its popular Geneva kiosk as it debuts this new model at International Association of Amusement Parks and Attractions (IAPPA) in Orlando November 14 to 17, 2023.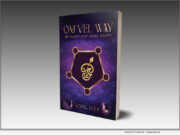 Product Launches: -- Author Seval Seer has unveiled an enlightening book, "Om Vel Way: Be Happy and Make Happy," (IBSN: 978-1779410658; Nov. 2023) which delves deep into the essence of human existence and the pursuit of true happiness. With a focus on the theme "Be Happy and Make Happy," Seval Seer's book offers a powerful and insightful perspective on the human journey.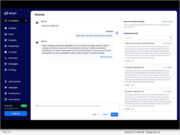 Product Launches: -- The e-commerce market is one that's rapidly changing and many businesses are struggling to keep up with tracking insight into the market-consumer relationship. Stumbling blocks range from high research costs and closed consumer data to fragmented analysis models. This is where the newly-launched Voc.ai chatbot comes in to play.