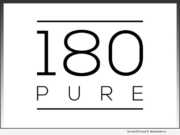 Product Launches: -- 180 Pure, a Chicago area CBD company, based in Lake Zurich, has launched a wholesale program for local retailers wishing to provide premium grade, THC-free CBD products to consumers.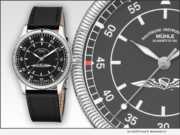 Product Launches: -- A sleek and powerful pilots watch, designed by pilots. The team at AOPA (The Aircraft Owners and Pilots Association, the world's largest association for aviation enthusiast and pilots) designed this watch with Muhle Glashutte the legendary watch manufacturer. This limited edition of 500 pieces is to be released in celebration of the 80th anniversary of AOPA.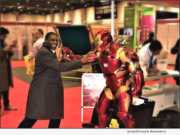 Product Launches: -- We all know launching a start-up is hard but British entrepreneur, Graham Jules of Pop Up World(R) London bit off more than he could chew. Marvel and DC Entertainment's solicitors threatened legal action because of the word "Superheroes" in the title of his start-up manual Business Zero to Superhero. Marvel and DC jointly own the trademark to Superheroes.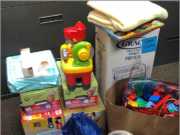 Product Launches: -- Helping Mamas Knoxville opened operations in December 2018 and has already distributed more than 5,000 essential items to children living in poverty in East Tennessee. Helping Mamas works by collecting baby items through donations from the community, corporations, and volunteers.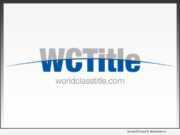 Product Launches: -- World Class Title, a tech forward real estate title agency licensed in Ohio, Florida, Kentucky, Pennsylvania, Michigan and New Jersey, announces its successful launch of the WCTALWAYS SECURE PLAN(TM) (WCTAPP). WCTAPP is a multi-level approach to prevent real estate wire fraud within title transactions.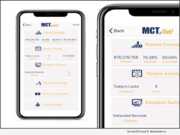 Product Launches: -- Mortgage Capital Trading, Inc. (MCT), a leading mortgage hedge advisory and secondary marketing software firm, debuted a new MCTlive! mobile application at its MCT Exchange client conference last Friday. The app enables secondary marketing managers to review reporting, manage loan pipelines, and conduct whole loan trading from the convenience of their mobile phone.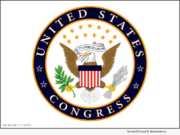 Product Launches: -- An Assembly of 600 citizen-delegates is being established by NewUnity.Org and it is expected to eventually become a third-chamber of Congress via constitutional amendment, creating a tri-cameral legislature. The first session of the Assembly is scheduled to start in early 2020. Any U.S. citizen over the age of 18 can be a delegate to the Assembly, provided they satisfy some eligibility requirements.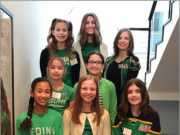 Product Launches: -- Fresh off a competitive community contest win, a team of young Edina women are investing their prize earnings in an event designed for teen girl athletes. The Her Next Play Edina Girls' Sports Summit will take place September 30, 2019 at Life Time Sport in Eden Prairie, Minn.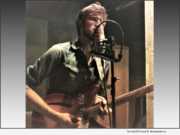 Product Launches: -- Indie-rock singer-songwriter Ryan Chernin, whose debut single, "Look Right," rocketed up to 25 on Mediabase's AC Chart, just under Ariana Grande's "breathin," has just released an edgy new single, "FaceTime."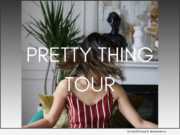 Product Launches: -- Pretty Thing founders, Sarah Hawkins, and Myah Hollis, have announced that their innovative "anti-conference" event series, entitled Pretty Thing Tour, will be launching in NYC on September 21 at Betaworks Studios in Chelsea, and will continue onto Los Angeles at The Riveter in Marina Del Rey in November.