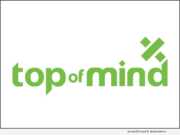 Product Launches: -- Top of Mind Networks (Top of Mind), a leader in customer relationship management (CRM) and marketing automation software for the mortgage lending industry, today announced the release of Power Messaging, a feature that enables SurefireCRM users to deliver high-touch text communication to consumers at scale.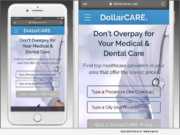 Product Launches: -- The DollarCARE platform from Dollar Care, Inc. enables individuals with no health insurance or high deductible plans to search and find providers near them that offer the lowest prices on medical and dental procedures, treatments and services.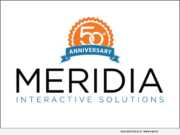 Product Launches: -- Today, Meridia Interactive Solutions announced immediate availability of TownVOTE 3.0 - a proprietary electronic voting system, which allows towns, municipalities, associations, fraternal organizations, and various other government bodies to conduct safe and efficient voting in their meetings.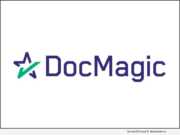 Product Launches: -- DocMagic, Inc., the premier provider of fully-compliant loan document preparation, regulatory compliance and comprehensive eMortgage services, today announced the launch of AutoPrep, a new technology that enables the company's Total eClose™ platform to accept documents from any source - including non-e-enabled documents.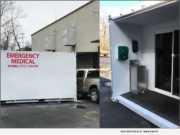 Product Launches: -- In response to the COVID-19 pandemic affecting every corner of the world, a 24-year-old pre-medical student teamed up with his father to design and manufacture the Mobile Pathogen Testing Unit (MPTU) to be used to combat this viral outbreak. Chase Berman, a current Infectious Diseases researcher at University of California Irvine, and his father, Christopher Berman, have brought forth a mobile unit converted from a 20-foot shipping container, capable of mass viral testing in a highly efficient manner.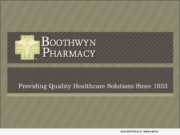 Product Launches: -- Boothwyn Pharmacy, a PCAB-accredited compounding pharmacy located mere minutes from the heart of Kennett Square, Pennsylvania, has dedicated resources to manufacture hand sanitizer.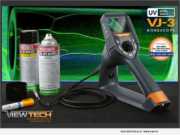 Product Launches: -- ViewTech Borescopes is debuting the VJ-3 Ultraviolet (UV) video borescope which facilitates endoscopic dye penetrant testing by detecting internal and external surface defects. These inspections are a critical part of quality control for many different types of manufacturing processes.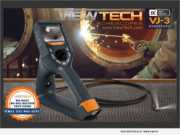 Product Launches: -- With the use of side-view cameras being a necessity for certain remote visual inspections (RVI), ViewTech Borescopes is announcing the launch of their newest inspection video borescope, the VJ-3 Dual Camera. The VJ-3 Dual Camera facilitates viewing both straight ahead and 90 degrees. Users are easily able to switch between the two cameras while keeping the insertion tube inside the inspection area.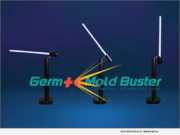 Product Launches: -- Germ Mold Buster, a division of Crawl Space Door Systems, Inc., has developed a UV-C germicidal, disinfectant light that uses shortwave UV-C radiation to deactivate microorganisms such as bacteria, viruses, protozoa and mold.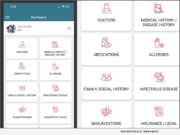 Product Launches: -- Bringing together a team of Clinical Leaders, Healthcare IT Professionals and Software experts, the Knapsack Health mobile application is designed to flourish in the Interoperability and Blockchain movement that is currently happening in Healthcare.