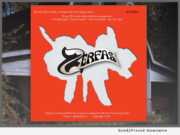 Product Launches: -- After more than four decades, Ozone Unlimited is releasing an extremely rare collectible album - "Zerfas" - on compact disc. And it's doing it to coincide with Halloween. Why? The original album cover design is orange and black to give a nod to the occasion, the same time of year the original album was first released in '73.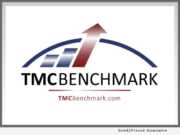 Product Launches: -- The Mortgage Collaborative, the nation's only independent mortgage cooperative, has released its monthly benchmarking solution to its Lender Members. The first reports were made available this month and will be provided to participants on a month-to-month, real-time basis.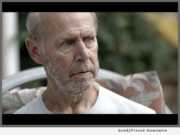 Product Launches: -- Standard 17, LLC announces "High & Outside : a baseball noir," also nominated for Best Screenplay & Best Film at the prestigious 2017 Raindance Film Festival in London. The film premieres Oct. 27 and Nov. 1, 2017 at the Austin Film Festival. "High & Outside" is about an independent league baseball player, Phil Harding (Phil Donlon), who takes desperate measures to keep his imperiled big-league dream alive, which threatens to destroy his already fragile family.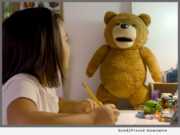 Product Launches: -- Wetwire Robotics today announced they are launching the first in a new line of smart toys geared towards digital assistants like Amazon's Alexa devices. The first model is called Lexa Bear and is a talking teddy bear that is designed to hold an Echo Dot or connect with any Bluetooth device like a mobile phone or tablet. Wetwire Robotics has designed the bear to synchronize its mouth movements in real time to the human voice. Wetwire Robotics will be launching a Kickstarter campaign October 23, 2017.
Product Launches: -- The CEO of BioMineral Tea Organic Minerals Inc., Frankie Alfonso, discovered the visual evidence of biomineral structure and their various bio-photonic colors. A biomineral is an organic mineral from an herb which shares the same chemistry as the human body and is the key element which provides positive and negative electric charges to all cells and vital organs. Each different color biomineral represents a different frequency of energy which can also be measured in electron volts (eV).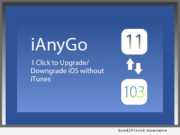 Product Launches: -- Tenorshare's Any-data-recovery has launched iAnyGo, an easy tool to upgrade or downgrade iOS system on iPhone, iPad and iPod without using iTunes. One amazing feature of this program is the upgrading and downgrading are both done from local firmware, no need to worry about update failure or stuck issues due to poor Wi-Fi network connection.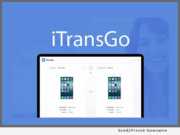 Product Launches: -- Tenorshare launches iTransGo, a new product designed to transfer files directly between any iOS devices; clone everything from old iPhone to a new one with one simple click. The launch of iTransGo really can be good news for those who recently bought a new iPhone 8/8 Plus or iPhone X.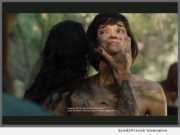 Product Launches: -- Deja Vu LLC. Productions announces the release of "I Spit On Your Grave Deja Vu" to coincide with the 40th Anniversary of the original 1978 film "I Spit On Your Grave" aka "Day of the Women" in 2018. "I Spit On Your Grave Deja Vu" picks up with Jennifer Hills (Camille Keaton) as a best-selling author living in New York City with her famous model daughter, Christy Hills (Jamie Bernadette).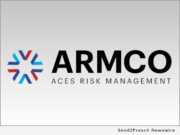 Product Launches: -- ACES Risk Management (ARMCO), the leading provider of financial quality control and compliance software, today announced the release of ACES Automated Document Manager. ADM can parse hundreds of PDF files, identify each document in the file, and categorize them by document type or name.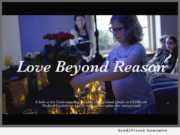 Product Launches: -- The Sudden Unexplained Death in Childhood (SUDC) Foundation released a powerful new documentary, "Love Beyond Reason," that offers a snapshot of the unique challenges and unanswered questions that follow a sudden, unexpected and unexplained loss of a child.