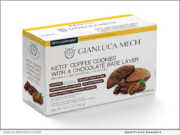 Product Launches: -- Gianluca Mech, a centuries old herbalist company founded in Italy, announced today they are bringing their line of prepared foods and nutrition programs to the United States for the first time. Grounded in hundreds of years of research, Gianluca Mech has distinguished itself in the study of ketosis and has appeared in 29 international scientific publications with the results of their studies.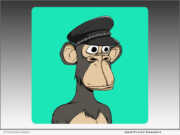 Product Launches: -- The non-fungible token (NFT) market is changing the way some big companies and major products get exposure. And, Apocalyptic Apes is a unique collection of 8,800 post-apocalypse themed chimp NFTs on the Ethereum platform. They're available on the company's website, and OpenSea, the world's first and largest NFT marketplace.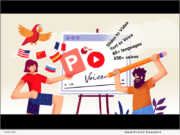 Product Launches: -- Text to Speech technology adoption is surging worldwide, driven by online education, businesses struggling to provide effective training to work-from-home employees, and companies adopting emerging technologies to communicate with customers. With the new integration interface, Narakeet aims to democratize access to high quality AI voices, making it possible for anyone to easily use text to speech functionality in their own applications.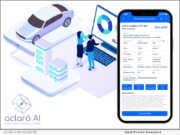 Advertising NEWS: -- Aclaró AI, an IoT company that creates modern solutions for automotive retailers, is extremely excited to announce a new product that can quickly locate vehicles for customers regardless of location. Vehicle Center, helps auto dealers and auto wholesalers better serve their customers, more efficiently search inventory, analyze slow moving inventory, and generate more sales.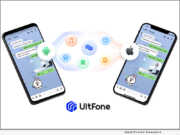 Product Launches: -- UltFone software is a company specialising in phone data recovery and management. UltFone has now released its new software LINE Data Manager Pro-Transfer / Backup / Restore / Export LINE Data. People want to be able to connect and backup their LINE mobile chat history. Using UltFone for LINE, you may integrate your mobile phone LINE message backup. Now Recover, transfer, and manage your Line data with the help of UltFone Line Transfer.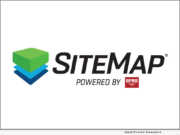 Product Launches: -- Ground Penetrating Radar Systems, LLC (GPRS) is releasing a new software and service named SiteMap. GPRS is a private concrete scanning, utility locating, and leak detection company that provides critical subsurface mapping to construction contractors and facility managers. This new service offering will be the first of its kind in the private subsurface locating industry.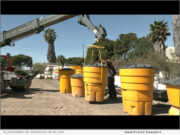 Product Launches: -- Ellis Equipment, Inc. is pleased to introduce the Jellifish, an efficient universal crash barrel lift created by construction industry veteran John Ellis. Perfected over years of careful development and subsequent refinement, this patented tool is presently the only device available on the market with the express purpose of handling most kinds of sand-filled barrels used today.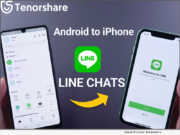 Product Launches: -- Tenorshare, a leading software company, has released a software called Tenorshare iCareFone for LINE. The software is used to transfer LINE between Android and iPhone, backup and restore LINE chat history on iPhone.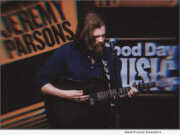 Product Launches: -- With the title track of his latest album, "Things To Come" climbing national radio airplay charts, San Antonio, Texas country artist Jeremy Parsons is hitting the road. The international iTunes chart-topper has just announced a series of April and May concert dates that will bring his tour to Tennessee, North Carolina and Virginia.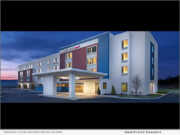 Product Launches: -- Marriott International announced today that the SpringHill Suites by Marriott in Willow Park, Texas is open effective April 8, 2022. The 88-suite hotel, located at 500 Shops Boulevard, and, will operate as a Marriott franchise, owned and managed by AHS Hotel Group, LLC of Arlington, Texas.