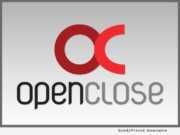 Product Launches: -- OpenClose, an industry-leading multi-channel loan origination system (LOS) and mortgage fintech provider, announced at the California Mortgage Bankers Association (CMBA) 46th Annual Western Secondary Marketing Conference that it unveiled DecisionAssist(TM) Mobile, which provides fingertip access to the company's proprietary web-based product and pricing engine (PPE)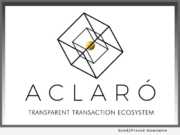 Product Launches: -- Aclaro, the leading provider of blockchain based open data platforms and solutions, has announced that it has launched a new Fintech Artificial Intelligence (AI) solution focused on the lending industry. The new solution is Aclaro TrueView(TM). Aclaro aims to equip lenders with the innovative tools needed for competitive advantage with its tech savvy, blockchain based predictive analytics platform that can be utilized without incurring heavy costs.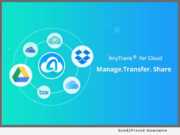 Product Launches: -- iMobie AnyTrans today unveils a breakthrough yet FREE cloud manager - AnyTrans for Cloud, after its well-renowned iPhone manager and Android manager. For the first time, users are able to enjoy a safer, faster and auto cloud file transfer, easy content management and flexible online file sharing at one place, either on mobile, tablet, or computer.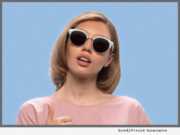 Product Launches: -- At the beach or by the pool, EyeBuyDirect's new Catch of the Day summer collection, released today, aims to highlight an individual's personal style. As the fastest-growing online prescription eyewear retailer, the collection marks the beginning of EyeBuyDirect's #ItsHowYouFrameIt campaign, which focuses on bright colors, limitless expression and positivity.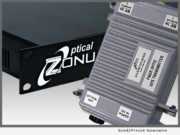 Product Launches: -- Optical Zonu Corp, a U.S. carrier-approved supplier of RF-Over-Fiber transport solutions and fiber monitored digital transport, has released a version of their GPS Fiber Transport specifically designed for providing the GPS connectivity for C-RAN hubs. This feature now offers 8 and 16 outputs with optional auto-switchover redundancy.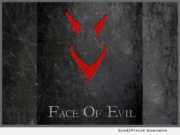 Product Launches: -- Awarded feature film "Face Of Evil" (F.O.E.) is being released by Gravitas Ventures and is now available on Video On Demand and DVD, right on time for your July 4th party! "This psychological thriller horror is also very entertaining and grotesque, and it's ideal for your post-barbeque chilly-afternoon movie-time," says the film's writer/director Vito Dinatolo, of V-Movie.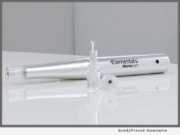 Product Launches: -- Micro-needling has become one of the more popular skin care procedures across the globe; however increasing concern over misuse and other risks threaten to dampen its use. But a new product from Skin Moderne debuting at the 2018 International Esthetics, Cosmetics & Spa Conference, promises to deliver all of the benefits of micro-needling without any of the risks.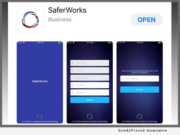 Product Launches: -- C3 Risk & Insurance Services today announced the launch of its new SaferWorks smartphone technology for businesses to use in documenting inspections. The app is designed to be extremely simple and easy to use by both the company administrator and by the company end users.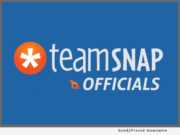 Product Launches: -- TeamSnap, the household name in sports-tech management, announced today the expansion of its industry-leading platform with the introduction of TeamSnap Officials - an innovative new online platform to schedule, manage and communicate with referees, umpires and officials.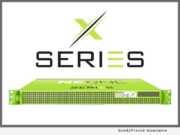 Product Launches: -- At Cisco Live, Cisco's annual IT and communications conference, iTrinegy, specialists in mitigating risk associated with application performance over networks, announced the launch of their NE-ONE X-Series Network Emulator. This product combines 10Gbps performance with NE-ONE features such as Auto-configuration and Network Scenario Builder, to enable organizations to easily test applications in up to 10Gbps Point-to-Point Virtual Test Networks that mimic real-world environments.