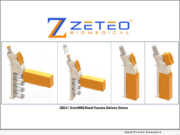 Product Launches: -- Zeteo Biomedical LLC announced today the availability of the ZEOx1 OrionMRQ™ nasal drug and vaccine delivery device. Zeteo's latest innovative delivery device provides pharmaceutical and biotech companies developing drugs, peptides, proteins, monoclonal antibodies and vaccines with precise, metered unit dose systemic delivery via the nasal route.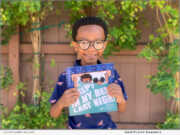 Product Launches: -- Seven-year-old author, Sammy Wallace, will release his debut rhyming children's picture book, "I Slept in My Bed Last Night" (ISBN 979-8985784404; WF Publications), on May 2, 2022, in conjunction with Children's Book Week.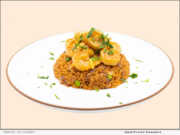 Product Launches: -- TbSpoon, an authentic Mediterranean meal prep delivery service, announced the launch of its southern California operations, the first Mediterranean meal prep service in the U.S. TbSpoon's meals are filled with Mediterranean flavors and offer all the positive benefits of a Mediterranean diet.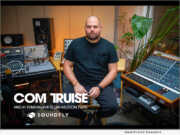 Product Launches: -- Online music school Soundfly has teamed up with dynamic producer Seth Haley, more popularly known as Com Truise, to release a new course on creating sci-fi-inspired electronic music. "Com Truise: Mid-Fi Synthwave Slow-Motion Funk" is available today as part of Soundfly's premium course subscription program, where students get unlimited access to a full library of creative music courses.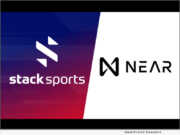 Product Launches: -- Stack Sports - the global technology leader in sports software announced today that it will be partnering with the NEAR Foundation, a Swiss non-profit that oversees the NEAR blockchain ecosystem, to launch an athlete-focused NFT platform. The new Stack NFT platform will give all athletes an opportunity to create and mint their own NFTs on NEAR's blockchain.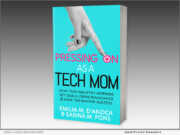 Product Launches: -- Legacy Launch Pad Publishing is releasing "Pressing ON as a Tech Mom: How Tech Industry Mothers Set Goals, Define Boundaries & Raise the Bar for Success" (ISBN: 978-1956955187), a comprehensive guide for mothers working in technology sourced from industry leaders who are mothers themselves.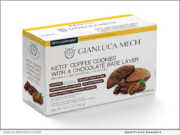 Product Launches: -- Gianluca Mech, a centuries old herbalist company founded in Italy, announced today they are bringing their line of prepared foods and nutrition programs to the United States for the first time. Grounded in hundreds of years of research, Gianluca Mech has distinguished itself in the study of ketosis and has appeared in 29 international scientific publications with the results of their studies.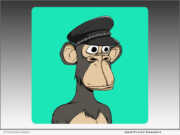 Product Launches: -- The non-fungible token (NFT) market is changing the way some big companies and major products get exposure. And, Apocalyptic Apes is a unique collection of 8,800 post-apocalypse themed chimp NFTs on the Ethereum platform. They're available on the company's website, and OpenSea, the world's first and largest NFT marketplace.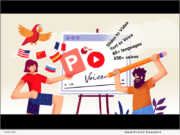 Product Launches: -- Text to Speech technology adoption is surging worldwide, driven by online education, businesses struggling to provide effective training to work-from-home employees, and companies adopting emerging technologies to communicate with customers. With the new integration interface, Narakeet aims to democratize access to high quality AI voices, making it possible for anyone to easily use text to speech functionality in their own applications.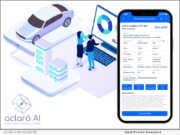 Advertising NEWS: -- Aclaró AI, an IoT company that creates modern solutions for automotive retailers, is extremely excited to announce a new product that can quickly locate vehicles for customers regardless of location. Vehicle Center, helps auto dealers and auto wholesalers better serve their customers, more efficiently search inventory, analyze slow moving inventory, and generate more sales.