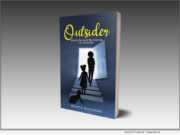 Product Launches: -- Author and psychologist Monica Buchanan unveils her memoir, "Outsider: Making Sense of My Journey as a Survivor," (IBSN: 978-0228891673; September, 2023) which offers readers an introspective look at her life experiences and her path to overcoming adversity. The book, published by Tellwell, is scheduled to be available on Amazon and other online book retailers.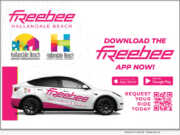 Product Launches: -- The Hallandale Beach Community Redevelopment Agency (CRA) is thrilled to announce its latest initiative to promote local exploration and enhance the city's vibrant community. As part of their ongoing commitment to providing residents and visitors with every opportunity to experience the best that Hallandale Beach offers, the CRA proudly announces Freebee.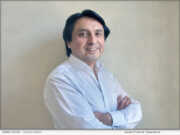 Product Launches: -- Boris Cepeda, an accomplished pianist and conductor, will now call Atlanta home. It's a groundbreaking move made possible through a "genius" visa designated for individuals with extraordinary abilities. This move marks a significant chapter in his illustrious career.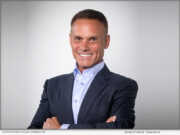 Product Launches: -- FormFree has partnered with serial entrepreneur Kevin Harrington of "Shark Tank" fame to promote Passport, a free service that makes it easy for consumers to quantify their borrowing power and share their verified assets, employment, annual and residual income and rent payment history with their preferred lender in just minutes from any web-enabled device.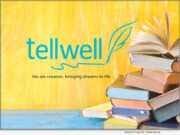 Product Launches: -- Tellwell Publishing is launching a new program called the Indigenous Voices Grant, earmarking $10,000 in in-kind book publishing services to amplify the voices of Indigenous Canadians. The grant aligns with Tellwell's commitment to cultivating a vibrant culture through the telling of powerful stories.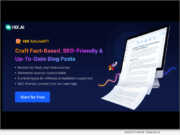 Product Launches: -- HIX ArticleGPT, the latest offering rolled out by HIX.AI, is an AI article writer that helps users craft credible, well-researched blog articles within minutes. The platform guarantees that the AI-generated content will be 100% fact-based, SEO-friendly, and up-to-date. These aren't just hollow promises; they are actual features the tool can deliver.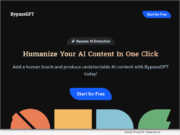 Product Launches: -- BypassGPT, a progressive leader in AI content humanization, has entered the market as the ultimate solution to bypassing AI detection. The cutting-edge AI detection remover tool is capable of accurately analyzing and modifying text to remain undetectable by AI detection tools, helping a wide range of users enhance and streamline their work, such as freelancers, students, businesses, and more.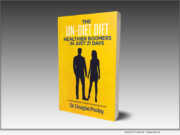 Product Launches: -- Dr. Doug Pooley, a distinguished figure in the field of health and wellness with over four decades of experience, has unveiled his transformative health reclamation strategy in his latest book, "The UN-Diet Diet" (IBSN: 978-0228867654 August, 2023).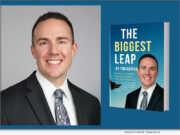 Product Launches: -- Inspirational entrepreneur Tim Gaspar has re-launched his debut book "The Biggest Leap: Building a Profitable Insurance Agency from the Ground Up" (ASIN: B0C3JGZZQR).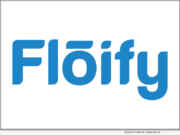 Product Launches: -- Floify, the mortgage industry's leading point-of-sale solution and subsidiary of Porch Group, Inc. ("Porch Group") (NASDAQ: PRCH), today announced the launch of verification of income (VOI) and verification of employment (VOE) waterfall technology. The new features will help lenders and brokers save time and reduce costs during the loan origination process.