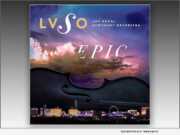 Product Launches: -- Las Vegas Symphony Orchestra's (LVSO) newly-conceived "EPIC" is an intense piece of music inspired by medieval battle scenes. It's the first time in Las Vegas history that an orchestra has released a national album and this one has a unique movie/motion picture soundtrack that's sure to excite movie producers from near and far.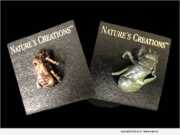 Product Launches: -- Maryland-based Nature's Creations artists are freezing moments from nature that occur once every 17 years by covering the shell casings and the remains of full formed brood X cicadas in copper. These fascinating detailed treasures are all one-of-a kind since the actual cicada specimens are still intact inside.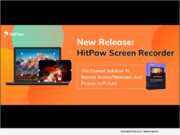 Product Launches: -- HitPaw releases a new software - HitPaw Screen Recorder. With its easy-to-use UI, all beginners can use it without any hassle. The first version of HitPaw Screen Recorder is only compatible with Windows 7/8/10 64 bit. A Mac version will come in 2 months.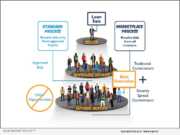 Product Launches: -- Mortgage Capital Trading, Inc. (MCT®), a leading mortgage hedge advisory and secondary marketing software firm, announced the public introduction of BAM Marketplace™. Originally launched to support existing MCT sellers during the 2020 pandemic liquidity crisis, BAM Marketplace now welcomes new buyers and sellers as the world's first truly open loan exchange between unapproved counterparties.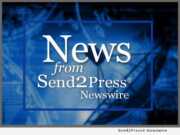 Product Launches: -- Author Diane M. Dresback invited 25 women to write a chapter in the book, "From Us For You: Inspiring Stories of Healing, Growth and Transformation." This compilation of stories about women coming through life-altering situations and challenging journeys provides readers hope and inspiration.
Product Launches: -- ACES Quality Management™ (ACES), the leading provider of enterprise quality management and control software for the financial services industry, today announced the launch of ACES CONNECT™, as well as the addition of 30 integrated vendor partners into ACES Quality Management & Control™ software as part of its spring product release.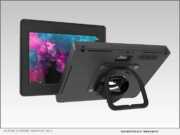 Product Launches: -- The Joy Factory, Inc., creator of the aXtion(r) Extreme series of tablet cases, recently partnered with Microsoft to bring customers new protection for their Surface Go 2 Tablet. This tablet case targets the mobile workforce for the oil and gas; energy and utilities; and manufacturing industries and they've recently received UL certification for C1D2; and Designed for Surface (DfS) approval as well.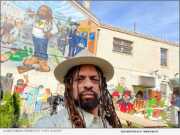 Product Launches: -- Legendary marijuana activist and ganjapreneur Ed "NJWeedman" Forchion is continuing his legacy of promoting 'puff and paint' cannabis creativity. The opening of his new marijuana lounge in Miami, The Joint of Miami in the Wynwood Art District, will be an extension of his legacy in support of 'pot art.'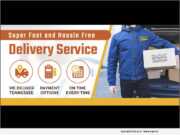 Product Launches: -- BedRock Express is a new courier and delivery service servicing the people of Tennessee and it's doing it with incomparable speed and efficiency. BedRock Express works with its customers to design custom plans to suit their needs and budget.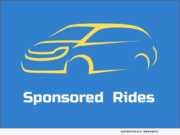 Product Launches: -- Due to increases in violent attacks and threats against Asians in recent months, many feel unsafe travelling in Atlanta via public transit or on foot. Sponsor a Ride is a new service, funded entirely by donations, which addresses the problem by underwriting Lyft, Uber, and cab trips for Asians who are female, seniors, or disabled.