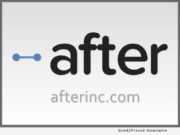 Product Launches: -- After, Inc., the global leader in Warranty Marketing and Analytics Solutions since 2005, just announced the launch of QuickReg(TM) 2.0, the next iteration of its smart registration solution. QuickReg, launched in March 2019, helps manufacturers drive higher registration rates by making product registration quick, easy and convenient for consumers through their preferred channel of choice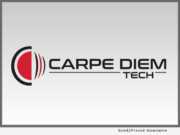 Product Launches: -- Carpe Diem Technologies, Inc. (Carpe Diem) has signed an exclusive license agreement with the University of Minnesota for the commercialization of breakthrough printed electronics technology. The technology is called SCALE (Self-aligned Capillarity-Assisted Lithography for Electronics), and is particularly suitable for printing on flexible substrates, such as paper and plastic.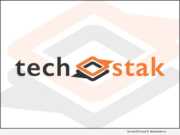 Product Launches: -- Today TechStak, a leading SMB service provider matching companies with highly curated and pre-vetted outsourced IT partners, announced they have launched a cost-effective arsenal of risk assessment tools and accompanying educational resources designed for the unique needs of smaller businesses.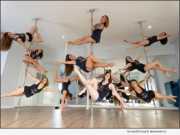 Product Launches: -- Fly Together Fitness, the first pole fitness and dance studio in Somerville is open for business with classes starting on December 9. A local small business owned and operated by eleven women united by their passion for the sport, Fly Together Fitness offers Somerville and greater Boston residents a fun new fitness alternative to traditional gym workouts.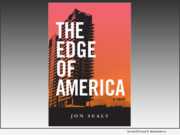 Product Launches: -- Haywire Books announces the release of its first title this fall, Jon Sealy's "The Edge of America" (ISBN: 978-1950182008). Drugs. Money. The CIA. Miami in the 1980s evokes a high-wire world of money, criminals, espionage, and plenty of glitz, all of which come to life in this arresting South Florida noir.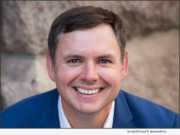 Product Launches: -- Automated underwriting insurtech company Juniper Labs today announced that it is launching the first-ever open-sourced dataset purpose-built for commercial insurance. Juniper Labs plans to release over 40 million business records it acquired to train its underwriting models for anyone to use. Commercial carriers can use this data to verify an applicant's information, supplement their own datasets and enhance risk models.
Product Launches: -- On November 1, 2019 Prime Retail Services launched a new division focused on providing low-voltage and network integration solutions. The division, Prime-Net, will expand the company's current management of low-voltage scopes to include self-performing technicians and the core ability to execute diverse network integration programs in the retail industry.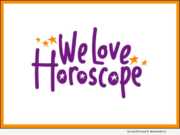 Product Launches: -- We Love Horoscope, a leading maker of premium astrology related gifts and collector items, announced today the official launch of its internet store and the plan to celebrate with a giveaway and big sale.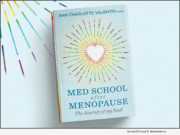 Product Launches: -- In "Med School after Menopause, The Journey of my Soul" (ISBN: 978-0578526300; $14.99 Divine Publishing, Nov. 2019) author Ann Charlotte Valentin shows the reader that it is never too late to transform one's life path. By sharing stories from her own life, she helps the reader identify how their own perception affects them in different situations.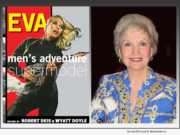 Product Launches: -- The latest installment in the acclaimed Men's Adventure Library series from editors Robert Deis and Wyatt Doyle, "Eva: Men's Adventure Supermodel" (ISBN 978-1943444397) has been released. The book chronicles model, pin-up, and actress Eva Lynd's remarkable career.