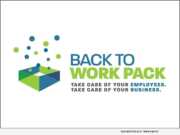 Product Launches: -- Special D Events announces "Back to Work Packs," curated care packages designed to help employees feel safe and be productive when they return to their workspaces, are now available.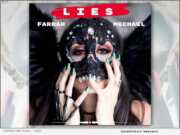 Product Launches: -- The second EP release, "Lies," from buzzing pop newcomer Farrah Mechael, is dropping on all major digital retailers and streaming services June 19 - just in time for the summer. "Lies" is currently available for preorder on digital retailers and will be available for digital purchase and streaming on June 19, 2020.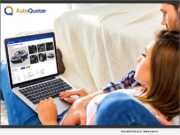 Product Launches: -- QuotePro is pleased to announce AutoQuoter(TM), a new comprehensive solution for online auto sales for both Buy Here Pay Here (BHPH) and franchise dealerships.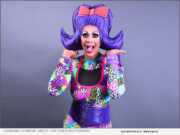 Product Launches: -- Drag Queen Story Hour announced its inaugural global pride celebration "Drag Queen Story Hour World Pride Party 2020," to be held Saturday, June 27, 2020, at 1 p.m. EDT (10 a.m. PDT / 6 p.m. BST / 7 p.m. CEST) as a livestream. Timed to coincide with the observance of LGBTQ Pride in several cities across the globe.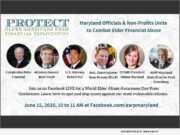 Product Launches: -- Media Advisory -- AARP Maryland announces Press Conference announcing PROTECT Week (Preventing Older Americans From Financial Exploitation) Statewide Public Education Campaign, Monday, June 15, 2020 at 10 a.m. ET.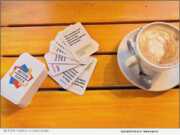 Product Launches: -- A new card game is on the horizon that has the potential to strengthen and improve relationships. Better Topics, a replayable card game created by Diana and Robert Indries, is a catalyst to help people have more fun, more meaningful conversations and better communication.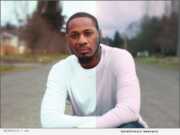 Product Launches: -- On The Map Music Group announces June 26, 2020 for release of hip hop artist WordPlay T. Jay's eighth album since 2007, dedicated to his dreams, family, spiritual life, ambitions and hard work over the years "putting in Overtime."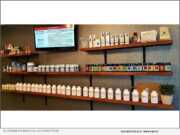 Product Launches: -- Combining the use of Eastern and Western philosophy of Holistic Medicine, Dr. Christina Fick, of Evergreen Medical Acupuncture, has created a carefully selected offering of CGMP (certified good manufacturing practice), and organic certified supplements and herbal products that provide a well-balanced approach to healing.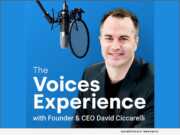 Product Launches: -- Voices.com, the world's leading marketplace for voice over services, is excited to announce the launch of a new podcast, "The Voices Experience." Hosted by Voices.com founder and CEO David Ciccarelli, "The Voices Experience" is a glimpse behind the curtains at the tech company and an exploration of the voice acting community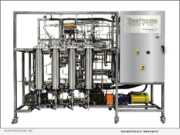 Product Launches: -- Thar Process Inc., global leader in the design and manufacture of advanced technologies for the extraction and purification of natural products, announces a new Isolator XXX phase for hemp/cannabis extract purification by supercritical fluid chromatography (SFC).