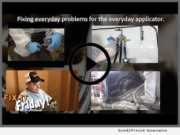 Product Launches: -- SprayWorks Equipment Group, LLC, a spray foam and coatings equipment company, has launched a new video series for contractors. The new series of short videos, aptly named "Fix-It Friday," is hosted by polyurethane equipment experts with decades of experience: John Davidson and Dave Penta.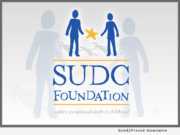 Product Launches: -- The Sudden Unexplained Death in Childhood (SUDC) Foundation is pleased to announce the launch of its affiliate in the United Kingdom, SUDC UK. The SUDC Foundation, which is based in the United States, serves over 800 families in 18 countries who have experienced the unique challenges and unanswered questions that follow a sudden, unexpected and unexplained loss of a child.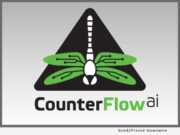 Product Launches: -- Cybersecurity startup CounterFlow AI, Inc. announced last week that it has raised $2.7 million in seed funding from Osage University Partners, the Charlottesville Angel Network, and a number of individual investors who also supported the founders' previous venture, nPulse Technologies (acquired by FireEye in 2014).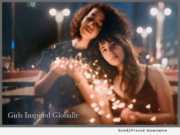 Product Launches: -- Girls Inspired Globally ('GIG') is a new startup that seeks to allow young women to improve themselves and the world through imaginative use of readily available technologies like smart phone apps, online video, and social media. Members of GIG come from 26 countries and range in age from 16 to 68.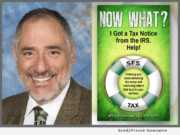 Product Launches: -- SFS Tax Problem Solutions Press announces the release of "Now What? I Got a Tax Notice from the IRS. Help!" (ISBN: 978-0692997154) by Jeffrey Schneider. "Now What?" is available nationwide today in paperback. It will be published in an eBook edition in March and an audio book edition in June 2018. Schneider defines and deconstructs the scary and confusing letters in a fashion that mixes attention to detail with humor and an intricate clarification of what-is-what in the world of the IRS.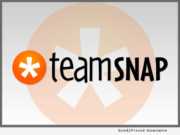 Product Launches: -- TeamSnap, the household name in sports-tech management, announced today the expansion of their integrated payment platform with the launch of a new Invoicing feature - designed to make collections easier for sports administrators, coaches, parents and players. To power the new platform, TeamSnap has expanded its successful partnership with WePay.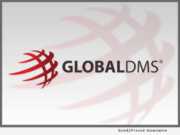 Product Launches: -- Global DMS, a leading provider of cloud-based valuation management software, announced that it launched EVO-Commercial (EVO-C) at the MBA's CREF/Multifamily Housing Convention and Expo being held in San Diego February 11 - 14, 2018. The new platform is 100 percent configurable, fully customizable, quick and easy to implement, eliminates numerous steps in the workflow process, lowers system maintenance costs and empowers end-users as well as management teams, among many other efficiency gains.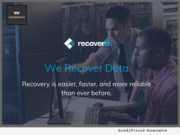 Product Launches: -- Industry leader Wondershare Technology specializes in providing software to streamline and bring simplicity to today's busy world. Today it announced the launch of its revolutionary new data recovery software, Recoverit. Files that can be retrieved with Recoverit include documents, emails, photographs, video footage, audio files and much more.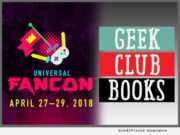 Product Launches: -- The inaugural Universal FanCon 2018 is the first large-scale, 24-hour, inclusive event that celebrates the diversity of fans, the diversity of fandom and the true needs of those who love pop culture. This year's event will help benefit and promote relevant causes, including Geek Club Books Charity for Autism. Coming to Baltimore, Maryland, April 27-29, 2018.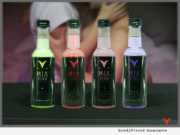 Product Launches: -- Just how far can the nation's growing taste for wine go? The owners of MIAVINO Sensual, Frank and Miranda Brown, decided it also had to go into their premium edible massage oils. Houston, Texas-based, MIAVINO Sensual has introduced an exclusive line of ultra-lightweight, premium, edible massage oils in four palate-pleasing, full-bodied wine flavors designed to take your entire sensual massage experience to a whole sexy new level.