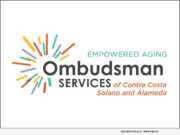 Product Launches: -- Ombudsman Services of Contra Costa, Solano, and Alameda today announces the launch of the Friendly Visiting and Telephone Reassurance Program in Solano County funded by the Napa Solano Area Agency on Aging. This new initiative is designed to provide and maintain individual connection with homebound seniors and prevent isolation, a precursor to abuse.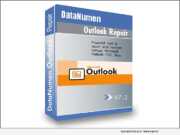 Product Launches: -- DataNumen announces a new update of its acclaimed tool to repair broken and damaged Outlook PST files. With the new version 7.2, the tool brings in even faster recovery with success rate as high as 95%, while memory consumption of the utility has been reduced.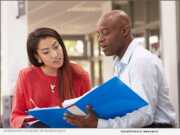 Product Launches: -- This fall, Associated Colleges of Illinois (ACI) is expanding its College-to-Career offerings to include a Career Mentoring Program which matches college seniors with business mentors who will help guide the students as they launch careers.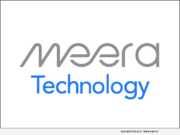 Product Launches: -- Target Energy Solutions ("Target"), an International technology and services company, announces the official release of its MEERA simulation package. A revolutionary breakthrough that combines AI and numerical simulation models in one framework making it the first AI-Physics augmented reservoir simulator.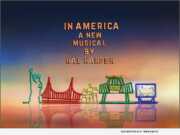 Product Launches: -- In response to President Trump's increase in rhetoric against education, immigration, Black Lives Matter, Tik Tok and his defense of the Confederate flag and its monuments, Professor Hal Harper of Oakland, California, retired professor of English as a Second Language (ESL), has launched his own salvo in the culture war as he releases "In America - A New Musical" to the public.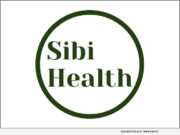 Product Launches: -- Sibi Health, an online marketplace for healthcare services, is now available for individuals and businesses in the Philadelphia area. Sibi Health finally brings convenience and transparency to healthcare payment by democratizing access to local providers offering upfront transparent prices for both virtual and in-person care.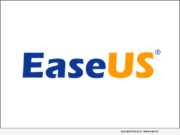 Product Launches: -- EaseUS, a leading software company with 15 years of experience, today releases a full-featured but lightweight screen recorder - EaseUS RecExperts. Revamped with an intuitive and neat UI, now users can get an easy way to record full or part of the screen, audio, webcam, game, and zoom meeting.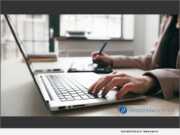 Product Launches: -- Lincoln Law School of San Jose today announced their Flexible Online LLM and MLS in Intellectual Property, two new programs. Both the LLM IP and the MLS IP programs with a concentration on patents will be available starting this Fall semester 2020 starting in September.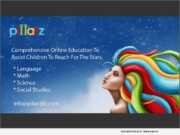 Product Launches: -- PILLARZ LLC, (www.pillarzllc.com) announced today remote K-6 education accelerator focused on empowering children focused on Math, Language Arts, Science and Social Studies.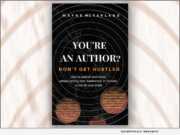 Product Launches: -- Published Author Wayne McFarland has just released, "You're An Author? Don't Get Hustled - How to launch your book without getting hurt, hammered, or fleeced; a step by step guide" (ISBN: 978-1645505686; paperback).