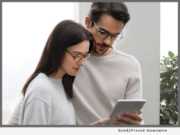 Product Launches: -- A recent survey of over 1,000 individuals conducted by EyeBuyDirect, the fastest growing online prescription eyewear retailer, found 4 in 5 people spend five or more hours a day looking at a screen, with a third in front of a screen for eight hours or more. The company recently introduced SightRelax(TM), a new line of digital-protection lenses with the blue-light filter, scratch-resistant and anti-glare coatings, and UV protection.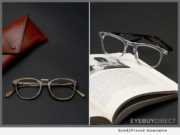 Product Launches: -- EyeBuyDirect today announced a new line of RFLKT glasses designed with the winter months in the forefront. New styles released include Planete, Illusion, Resonance, Luminous and Era, and will be available starting November 12, 2018. The five new frames in EyeBuyDirect's premium line reflect the best winter has to offer when it comes to colors - clear blue, pink golden and brown striped.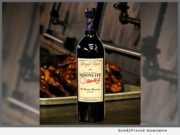 Product Launches: -- Two years in the making and the Moonlite Bar-B-Q Inn is now ready to unveil a new sweet red wine that pairs perfectly with its award-winning barbecue. It's called Pit Master Reserve and it's produced by the most award-winning Kentucky winery too. It'll make you swoon at the moon.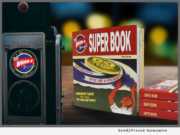 Product Launches: -- Wham-O, the iconic all-American recreational toy brand, will release a new commemorative book marking the 70th anniversary of the company. The book, entitled "SUPER BOOK - Fantastic Tales From Inside The Fun Factory" (ISBN: 978-0692163054), takes readers on a journey through the innovation and imagination that led to the creation of some of the world's most inventive, beloved toys and games that every family has played with for the last 70 years.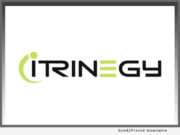 Product Launches: -- iTrinegy, the Virtual Test Network Specialists, announced at VMworld Europe today, the availability of 10G capable versions of its Flex Network Emulator range. These latest additions will enable enterprises to scale their Virtual Test Environments with a highly realistic replica of real-world networks in which they can verify application performance and have confidence that changes to existing, or the addition of new services, are fit for purpose.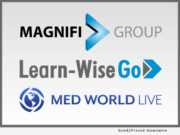 Product Launches: -- Magnifi Group, Inc. has announced the release of an Application Program Interface (API) between its eLearning Learn-WiseGo platform and the Med World Live video delivery platform. This integration allows authorized sales trainees to view Med World Live videos directly in their Learn-WiseGo content library.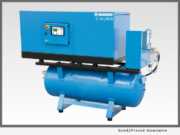 Product Launches: -- BOGE America was excited to feature the new product launch of their industrial grade full size CLDR Series rotary screw fully packaged, tank mounted compressors recently at the International Woodworking Fair in Atlanta, Georgia.
Product Launches: -- "Friday the 13th" has a passionate fan base that has been waiting for almost a decade for another installment. With the lawsuit between Victor Miller and Sean Cunningham still not resolved a new film isn't likely for several more years, but Voorhees Films has a solution for your much-needed fix, "13 Fanboy."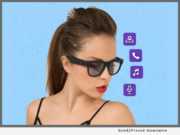 Product Launches: -- Answer and control phone calls, text via voice, listen to music, receive notifications and access WhatsApp without the need to take your smartphone out of your pocket, and still be able to hear the world around you. Say hello to Lucyd Loud, the latest technology in smart eyeglasses.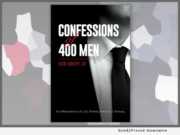 Product Launches: -- Author Heidi Doheny Jay will debut her new book, "Confessions of 400 Men: True Revelations of Lust, Fidelity, Feelings & Fantasy" (ISBN: 978-1543925968) at Philly Art Collective: 253 N. 3rd Street Philadelphia, PA 19106 on Thursday, November 15, 2018 from 6-9 p.m. Press engagement is open from 5-6 p.m. Members of the press will receive a free copy of the book.