Industry Events, Trade Shows, Seminars and Related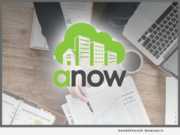 Product Launches: -- Anow, developer of appraisal firm management software that simplifies the way real estate appraisers manage their businesses, will hold its inaugural user conference September 30 on day one of Valuation Expo, the nation's largest appraiser conference. Held at the historic Flamingo Las Vegas Hotel & Casino, Anow's inaugural user conference will offer attendees three hours of programming, demonstrations of ground-breaking appraisal office management technology, expert thought leadership and peer networking opportunities.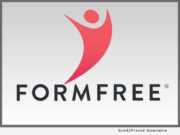 Advertising NEWS: -- FormFree(R) today announced its support as a premier sponsor of the California Mortgage Bankers Association's inaugural Mortgage Innovators Conference, being held August 11-13, 2019 at the Sheraton San Diego Hotel & Marina. FormFree will demo its Passport(R) all-in-one verification service, and attendees will have two opportunities to hear from the company's visionary Founder and CEO, Brent Chandler.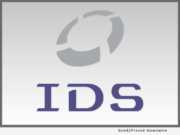 Advertising NEWS: -- Mortgage document preparation vendor International Document Services, Inc. (IDS), announced it has agreed to serve as a Gold Sponsor for the American Credit Union Mortgage Association (ACUMA) 2019 Annual Conference, to be held September 22-25, 2019 at the Gaylord National Resort and Convention Center in National Harbor, Maryland.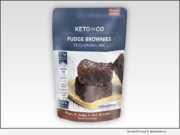 Product Launches: -- Keto and Co, maker of the #1 best-selling brownie mix on Amazon, announces the launch of its grocery wholesale program. With this expansion, Keto and Co will bring its popular line of delicious, delightfully low-carb foods right to the grocery store shelf.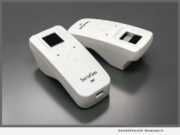 Product Launches: -- SecuGen, a world leading optical fingerprint device and technology vendor, will be demonstrating the new Unity(tm) 20 Bluetooth fingerprint reader with Apple's iOS at the ISC West 2019 in Las Vegas, the largest converged security industry trade show in the U.S.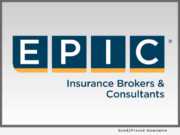 Advertising NEWS: -- EPIC Insurance Brokers and Consultants, a retail property, casualty insurance brokerage and employee benefits consultant, announced today that it will sponsor the International Supply Chain Protection Organization (ISCPO) Annual Conference on March 6 and March 7 at the 7-Eleven Store Support Center in Irving, Texas.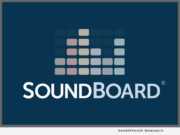 Advertising NEWS: -- Registration is now open for the Southeast's premier digital marketing event, #SoundBoardEvent 2019. Held in Athens, Georgia at The Foundry, Soundboard is open to agency and in-house marketers, entrepreneurs, and business owners of all skill levels and backgrounds seeking to better understand and leverage a rapidly-changing digital media landscape and grow their businesses more effectively.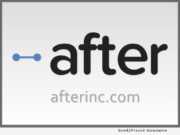 Product Launches: -- After, Inc., the global leader Warranty Analytics Solutions since 2005, will be a major participant in the Field Service Medical Conference on February 25-27, 2019. The company announced today that it plans to introduce a powerful suite of optimization solutions at the conference, designed specifically for Medical Device & Medical Equipment manufacturers.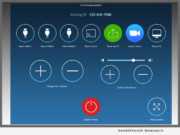 Product Launches: -- Utelogy Corporation, maker of enterprise software platform for control and intelligent connected workspaces, continues to expand its value in the enterprise by delivering native control of a Zoom Room from any Utelogy U-Control interface.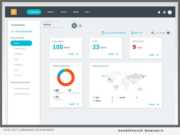 Product Launches: -- Utelogy Corporation, maker of enterprise software platform for control and intelligent connected workspaces, launches an all-new U-Manage - the platform's management, monitoring and analytics portal - today at Integrated Systems Europe (ISE) 2019 in Amsterdam.