NEW YORK, N.Y. and LONDON, U.K. — Campbell Belman, an established pharmaceutical analytics company, today introduces its new name: Eularis. This announcement reflects the significant growth the Company has achieved across its full range of pharmaceutical analytics products, which have helped tailor the advertising and marketing programs of its global top-tier clients, including AstraZeneca, GlaxoSmithKline, Johnson & Johnson, Lilly, Merck, Novo Nordisk and Pfizer.
Eularis' flagship product, the 94.8 Analytics Process, offers a more mathematically accurate approach to determining the ROI of pharmaceutical marketing by combining up-to-the-minute market data with advanced predictive algorithms. This avoids the inherent flaws of traditional analytics approaches, which rely heavily on historical or analogue data. The 94.8 Analytics Process better accounts for recent changes in the marketplace, allowing companies to better direct marketing and advertising spending to increase revenues and market share.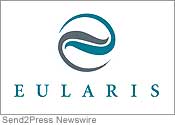 "The pharmaceutical industry is unique in the level of structural and environmental change it has experienced over the past 20 years. In the current market, where challenges such as product recalls, decline in access to physicians, new restrictions on promotional policy and emergence of legally aggressive generics have come into play, methods that rely on historical data yield reduced accuracy when it comes to predicting future prescribing," commented Dr. Andree K. Bates, president, Eularis. "By collecting current up-to-date market data as part of each individual client's analytics program, Eularis can utilize a snapshot of the current market to avoid the limitations of conventional predictive models and achieve improved accuracy in predicting reactions to promotional activities."
In addition to the 94.8 Analytics Process, Eularis also offers in-depth analytics approaches for individual marketing programs, such as patient compliance analytics and sales force analytics, as well as pricing analytics, corporate branding analytics, and R&D analytics.
About Eularis
Eularis provides sophisticated pharmaceutical analytics that provide data-driven insight into the financial impact of corporate and marketing decisions. Unlike traditional analytics approaches which are lengthy and whose reliance on historical or analogue data reduces their accuracy, Eularis' proprietary 94.8 Analytics Process is based on the current market situation. This proven approach helps pharmaceutical marketing teams to quickly plan, measure, validate, and optimize their sales and marketing performance.
Eularis offers pre-launch analytics, marketing mix modeling (both professional and consumer), portfolio optimization, sales force effectiveness, managed care analytics, and patient compliance solutions. Co-headquartered in London and New York City, the company has developed significant experience in the global pharmaceutical market through client engagements with AstraZeneca, GlaxoSmithKline, Merck, Pfizer and many others.
For more information about Eularis, visit www.eularis.com .
[tags]Eularis pharmaceutical analytics, ROI of pharma marketing, Campbell Belman, 948 Analytics Process, Dr Andree K Bates[/tags]