KIRKLAND, Wash. — LTC Financial Partners (LTCFP) was honored for marketing excellence at the 2008 conference of the American Association for Long-Term Care Insurance, held in Atlanta, Georgia. Taking home four awards, the agency shared the limelight with leading insurance carriers that were also honored. The awards follow a spectacular growth in LTCFP's size and national impact.
"The awards weren't just for nice marketing materials or clever programs," says Cameron Truesdell, LTCFP's CEO. "They reflect cutting-edge efforts by our marketing department, efforts that have helped us grow link crazy." Since 2004, LTCFP has increased in size from 85 agents to over 440.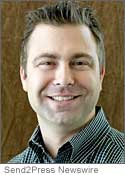 The person behind LTCFP's marketing thrust is Jonas Roeser, Senior Vice President of Marketing & Operations. The four awards, and the strategies they reflect, are –
1. Agent Consumer Websites: "Gold Level Website/Public Relations Service."
Strategy reflected: Increase public exposure through a "web of websites," each linked to national and local public relations programs. This has not only stimulated public attention, but also attracted new agents who want their own personalized websites with proprietary fulfillment marketing materials hosted by LTCFP.
2. Direct Mail: "Florida Partnership Piece."
Strategy reflected: Using few words and factual language, alert the public to the financial carrots, offered by Florida and other states, for protecting one's estate and lifestyle through long term care insurance.
3. Consumer Brochure: "Dignity for Life."
Strategy reflected: Instead of a sales pitch, just give people the facts. The "brochure" is in fact a brief self-cover book about long term care insurance — in few words plus charts and pictures for quick, easy understanding. Distributed free by LTCFP, the book is also available on Amazon.com for $8.95.
4. Sales Agent Contest: "Rocktober."
Strategy Reflected: Making appointments and placing policies needn't be work. It can be fun. LTCFP created a themed 5-week sales contest for friendly completion amongst fellow agents. The contest took a Rock 'N' Roll theme and started in the month of October, hence the name Rocktober. "In Rocktober, our agents really rocked with friendly competition," says Roeser. The result, at the end of the five weeks, was an increase in submitted premium of 50% over the previous month. "The completion really helps build team spirit," says Roeser.
In combination, "this kind of marketing support makes LTCFP the kind of agency the best agents want to team up with," says Roeser. "That's why so many have asked to join us."
Links to local sites in the "web of websites," digital copies of the "Dignity for Life" book, facts about joining LTCFP, and other information may be accessed at LTCFP's main site: www.ltcfp.com .
[tags]American Association for Long Term Care Insurance, LTC Financial Partners, LTC marketing awards, LTCFP Jonas Roeser[/tags]