NEW YORK, LONDON, TOKYO — In today's environment, Pharmaceutical companies find themselves in a bind. Drug launches used to be able to achieve high sales and profits – until recently. Every Pharma company today is hoping to achieve their own immediate winners, the drugs that are successful right from the start and provide years of business-sustaining profit. However, recent studies have shown that seven out of ten drugs launched in the last five years have failed to repay their R&D investment.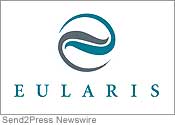 Effective marketing and sales can literally mean billions during a drug's launch and during the lifetime value. A product's shaping, positioning, sales uptake and market performance, with proper marketing focus and support, can translate to the elusive blockbuster. The power is there… But how can marketers deliver? More and more, companies are expecting marketers to be instrumental at the key moment of launch, and marketers are under extreme pressure. To deliver on the high hopes of Pharmaceutical brand launches, companies must engage in comprehensive pre-launch planning. But how can this be achieved effectively? Today, Eularis announces the availability of their new report, "Pre-Launch Planning: Priming Your Pharmaceutical Brand for Profit and Success."
In this report, we examine the concept and components of effective pre-launch planning. We analyze the environment for Pharmaceuticals today. We describe the phases of pre-launch planning and look at key organizational strategies, marketing tactics, regulatory considerations, and even global issues. Finally, to help companies make tough decisions and engage in effective planning, we examine powerful pre-launch analytics techniques and case studies of success. Written for CEOs, Marketing Executives and Sales Executives, this report uncovers the factors that are effective for a highly successful launch – and the barriers against it – offering secrets to get the most out of your launch.
"Although the Pharmaceutical Industry has already widely-adopted pre-launch market research, analysis and analytics into many product launch strategies," said the author of the report, Dr. Andree K. Bates, President of Eularis, "we are starting to see that the approaches taken in the past are insufficient in today's turbulent environment, and companies need to carefully consider exactly what kind of analysis is required now to mount a hugely successful launch."
Dr. Bates has gained wide recognition within the international Pharmaceutical Industry for her expertise in Pharmaceutical Marketing Analysis. In addition to this and other must-have reports for Pharmaceutical Industry marketers, she has authored many articles in peer-reviewed journals and several chapters in books on Pharmaceutical Analytics.
To purchase the Eularis report, "Pre-Launch Planning: Priming Your Pharmaceutical Brand for Profit and Success," visit: http://www.pharmaprelaunchroi.com/index.asp or, for more information about Eularis, visit www.eularis.com.
ABOUT EULARIS
Eularis provides sophisticated Pharmaceutical analytics that provide data-driven insight into the financial impact of corporate and marketing decisions. Unlike traditional analytics approaches, which are lengthy and whose reliance on historical or analogue data reduces their accuracy, Eularis' proprietary 94.8 Analytics Process is based on the current market situation. This proven approach helps Pharmaceutical marketing teams to quickly plan, measure, validate and optimize their sales and marketing performance. Eularis offers pre-launch analytics, marketing mix modeling (both professional and consumer), portfolio optimization, sales force effectiveness, Managed Care analytics, patient compliance solutions and Generics defense analysis strategies. With offices in London, New York and Tokyo, the company has developed significant experience in the global Pharmaceutical market through client engagements with AstraZeneca, GlaxoSmithKline, Merck, Pfizer and many others.
More information: http://www.eularis.com.
[tags]Eularis, Pharma Marketing Analysis[/tags]