BENNETTSVILLE, S.C. — SOPAKCO (www.sopakco.com), a market leader in ready-to-eat meals, announced hiring Columbus, Ohio-based Katz Marketing Solutions (www.katzmarketingsolutions.com) to develop and market their future new food products. SOPAKCO is a Primary Supplier Of Military Meals and contract supplier for leading food brands.
"SOPAKCO has tremendous manufacturing and product development capabilities to develop new products and channels of distribution. Our venture with Katz Marketing Solutions will help us build new, consumer-appealing products and brands and to gain new distribution," said Perry L. Jowers, SOPAKCO's Vice President, Sales & Marketing. After conducting a national search for the food marketing consulting firm, Jowers said, "We are confident we selected the most experienced food marketing and branding firm, and are proud to have chosen a woman-owned small business," which is consistent with SOPAKCO's commitment to utilizing Small Business Concerns, Small Disadvantaged Business Concerns, Utilization of Women-Owned Small Businesses."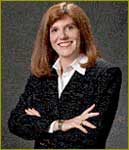 Katz Marketing Solutions is led by food and consumer products brand marketing executive, Tammy Katz, who has launched and marketed over 100 new products with cumulative sales of over $2 billion for leading food, beverage, and consumer products companies. "We look forward to helping SOPAKCO develop and launch new consumer-driven, differentiated products that leverage their outstanding manufacturing, packaging, and shelf-stable core competencies," said Katz.
SOPAKCO, (www.sopakco.com), a division of UNAKA Corporation, is a world leader in manufacturing and packaging military rations commercial food division. SOPAKCO is also a leading contract food manufacturer for national branded food companies
Katz Marketing Solutions, (www.katzmarketingsolutions.com) is a brand and marketing consulting firm that specializes in building food, beverage, and consumer products brands from concept through execution.
NEWS SOURCE: SOPAKCO
[tags]Sopakco, Katz Marketing Solutions, Tammy Katz, military meals, food industry marketing, Women owned small business[/tags]