Tags
Aerospace and Aviation
Tag: Aerospace and Aviation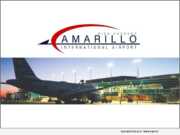 Advertising NEWS: -- Airport officials at the Rick Husband Amarillo International Airport today unveiled the Airport's new corporate image piece "Taking Flight, Experience Amarillo." The new corporate image piece is the latest in the Airport's on-going aviation and non-aviation business development initiative in conjunction with its community partnership, Taking Flight - Amarillo.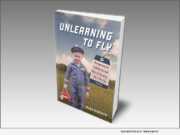 Product Launches: -- A new memoir, a powerful coming of age tale, is set to release this fall. "Unlearning to Fly: A Memoir of Navigating the Turbulence and Bliss of Growing Up in the Sky" (ISBN: 978-1735641300), gives a detailed account of how the author, Russ Roberts, not only helped blow up his backyard with dynamite, but also shared a Volkswagen with a moose.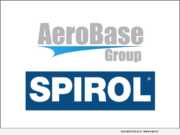 Product Launches: -- AeroBase Group, Inc., a minority women-owned small business distributor for medical, aerospace and defense industries, announced today it launched the SPIROL product line on all platforms as a licensed SPIROL distributor.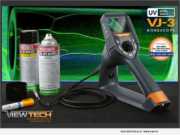 Product Launches: -- ViewTech Borescopes is debuting the VJ-3 Ultraviolet (UV) video borescope which facilitates endoscopic dye penetrant testing by detecting internal and external surface defects. These inspections are a critical part of quality control for many different types of manufacturing processes.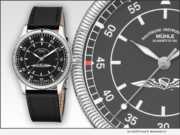 Product Launches: -- A sleek and powerful pilots watch, designed by pilots. The team at AOPA (The Aircraft Owners and Pilots Association, the world's largest association for aviation enthusiast and pilots) designed this watch with Muhle Glashutte the legendary watch manufacturer. This limited edition of 500 pieces is to be released in celebration of the 80th anniversary of AOPA.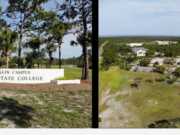 Product Launches: -- Unmanned Safety Institute (USI) announced today that they will be establishing the first-in-the-nation Unmanned Safety Institute - Center of Excellence, a remote pilot training and safety certification center, at Gulf Coast State College (GCSC) in Port St. Joe, Florida.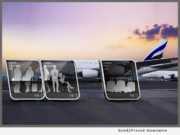 Product Launches: -- NEXT Future Transportation Inc. ("NEXT"), a leading robotic vehicle company has introduced its Smart Airport Solutions in response to calls for greater convenience, as well as improved operational efficiency and profitability for the industry.