Tags
African American Interest
Tag: African American Interest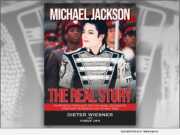 Product Launches: -- Dieter Wiesner, Michael Jackson's former manager and friend, had many voice recordings from the pop icon, and sought a way to share them with others. "Michael Jackson: The Real Story" (ISBN: 978-1732181397), co-authored by Wiesner and Jah and published by Kingdomedia, is the result of that desire.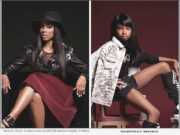 Product Launches: -- Entrepreneur Raquel Riley Thomas and her 14-year-old daughter Maria Raquel Thomas have both started cosmetic lines to bring solutions to problems women and girls have. Raquel, an Army Veteran and former Pageant Queen, is the founder of Raquel Riley Thomas Beauty.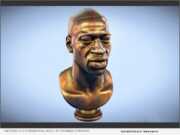 Product Launches: -- A memorial bust of George Floyd will be available to everyone supporting the Black Lives Matter (BLM) protests all over the globe. The George Floyd memorial bust 3D printing file is available for free at Sketchfab and is a presentation of love from the sculptors to the Floyd family and protesters at large, announced Cory Allen Contemporary Art.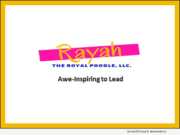 Product Launches: -- Dr. Vickie Cox Edmondson, an academic and management strategist, today announced that she has entered into a partnership with actress, Adrienne Unae to introduce Rayah, The Royal Poodle, LLC. to enhance the career opportunities and influence of girls and women of color.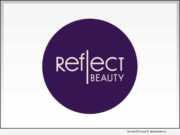 Product Launches: -- America's largest multicultural digital ad network, Mirror Digital, advances the conversation on beauty equity with the debut of its groundbreaking beauty product showcase - the Reflect Beauty Awards.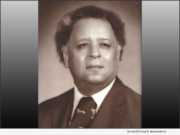 Product Launches: -- The Moses White Foundation has been created to improve the quality of life for the underprivileged in Tampa through youth advancement, community revitalization and individual empowerment. Known as a successful business owner throughout Tampa, Moses White was also a famed civil rights leader and community advocate.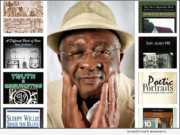 Product Launches: -- It was 1968 when literary giant Horace Mungin penned his first published work, "Dope Hustler's Jazz," part one of a two volume set of anti-drug poetry. "Dope Hustler's Jazz" was the beginning of a writing career that started in the Black Arts Movement. Horace Mungin Books is celebrating 50 years of intellectual success with the re-release of ten books.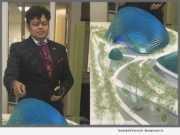 Product Launches: -- Delivering the inaugural Black History Month welcome remarks, Bay Ecotarium and Smithsonian Affiliated Aquarium of the Bay President and CEO, George Jacob shared his vision for the $260 million Climate Literacy and Ocean Conservation Living Museum in the making in San Francisco.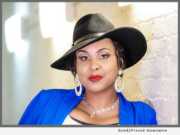 Product Launches: -- One inspired night in 2015, singer-songwriter Kea Michaels sat down to write a poem like a lullaby entitled "I Love You" for one of her daughters...heartfelt prose enriched with motherly adoration. She later turned that poem into a song thinking about an older daughter that had been battling, since birth, kidney hydronephrosis. KEA thought she was about to lose her to the debilitating disorder.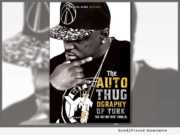 Product Launches: -- The Oracle Group International announces Former Cash Money Records artist Tab "Hot Boy Turk" Virgil Jr. takes you on a journey of deep spiritual and mental growth in his new book, 'The AutoThugOgraphy of Turk' (Hardcover: Wahida Clark Publishing: ISBN: 978-1947732216).