Tags
African American Interest
Tag: African American Interest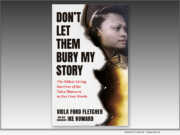 Product Launches: -- Mocha Media Inc is honored to announce the publication of "DON'T LET THEM BURY MY STORY, The Oldest Living Survivor of the Tulsa Race Massacre In Her Own Words" (Hardcover; On Sale: May 30, 2023; $29.99; ISBN: 978-1737168409) by Viola Ford Fletcher with her grandson Ike Howard on the 102nd Anniversary of the event that caused the single worst incident of racial violence in the history of the United States.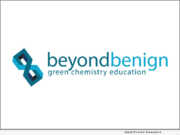 Product Launches: -- Beyond Benign announced a new Minority Serving Institution (MSI) Initiative, designed to provide green chemistry educational support for faculty and students at Minority-Serving Institutions (MSIs). Being built and executed in collaboration with MSIs, the initiative is intended to ensure the next generation of world-class chemists and scientific leaders are reflective of the diversity of the global community and prepared to address sustainability through chemistry.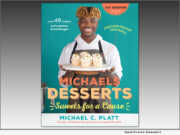 Product Launches: -- Sixteen-year-old social entrepreneur Michael C. Platt's highly anticipated cookbook "Michaels Desserts" (Mixed Media Resources; Paperback/eBook; On Sale: Nov. 1, 2022; $19.95; ISBN: 978-1684620470) will be the first title in the Our Tomorrow series published by Mixed Media Resources LLC. The food justice advocate will make his literary debut as the first of four authors in a groundbreaking series created to amplify the voices of teen activists using their gifts to make the world a better place.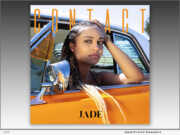 Product Launches: -- Classy in style, massive in appeal and savvy beyond her years, singer/songwriter and actress JADE has taken her time to learn her craft and study the business before jumping into it. The strategy is set to pay off like triple-cherry jackpots with her vibrant debut single and video, "Lucky Stars" (dropping on the artist's own TS2 Records imprint).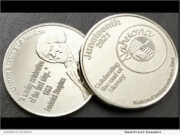 Product Launches: -- Juneteenth Unlimited, LLC is excited to introduce the release of a commemorative coin to celebrate a new Federal holiday - Juneteenth - inspired by the African Diaspora, Black American history and the fight for freedom. Made of one troy ounce of .999 fine silver, this inspirational coin is for anyone who wants a valuable keepsake to memorialize this significant new holiday.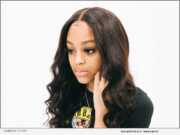 Product Launches: -- Jaiimoni Starr, who sung solo songs and performed praise dances at church, and began her career doing cover raps, launches her first professional rap single with "Stop and I Go." She is 16. Allen Daugherty, Daugherty Entertainment, is managing the artist.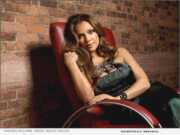 Product Launches: -- Multi-award-winning entertainer Vanessa Williams has penned a moving book foreword that shines the spotlight on an amazing tale of spying and slavery during the Revolutionary War while unveiling an unlikely heroine. "Espionage and Enslavement in the Revolution: The True Story of Robert Townsend and Elizabeth" by Claire Bellerjeau and Tiffany Yecke Brooks, is published by Lyons Press.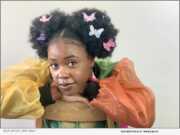 Product Launches: -- Rap artist, Bre Maa, also known as "The Hood Celestial" or "T.H.C." just announced the release of her debut EP - "Brightly Unveiling Majesty" (B.U.M.). With four tracks, this album is poised to quickly brighten the rap scene.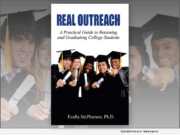 Product Launches: -- According to U.S. News & World Report, 1 in 3 first-year college students will not return for their sophomore year. Dr. Ezella McPherson has retained 82% to 100% of at-risk first-year college students during her tenure at the University of Illinois at Urbana-Champaign, Wayne State University, and Indiana University. She shares more about her success with at-risk college students in her new book, "Real Outreach: A Practical Guide to Retaining and Graduating College Students" (ISBN: 978-1737273103).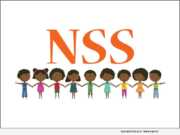 Product Launches: -- Black families and educators looking for relatable educational materials to enhance their children's learning experience will soon have a new resource to amplify their efforts when Nu School Supplies launches in August.