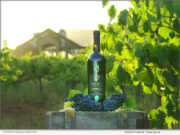 Product Launches: -- Dovinto Vinicola Destino is pleased to announce that its award-wining wines are entering the United States market which was facilitated by the successful completion of the first of its institutional fundraising efforts. With its rich heritage and dedication to producing exceptional wines, Dovinto aims to captivate wine enthusiasts across America with the unique flavors and characteristics of its uniquely-created premium Mexican wines.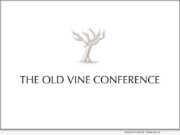 Product Launches: -- On Monday, June 26, thought-leaders and pioneers in the realm of old vines hosted a live webinar to launch The Old Vine Registry: the world's most comprehensive database of living historic vineyard sites, The Old Vine Conference announced today. The Old Vine Registry, which is free to view, is an evolution of what started as a simple spreadsheet and has been completely digitalised to become an unmatched resource for the global wine industry, the academic world, and wine lovers around the globe.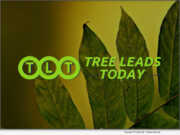 Advertising NEWS: -- Tree Leads Today (TLT) founder Don Dowd is revealing a simple system that he says can increase tree care sales by 30% overnight. The system involves sending a follow-up letter to homeowners who have received an estimate for the tree care company's services. Dowd refers to this system as "the 60-cent salesperson."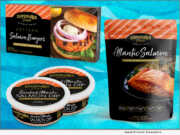 Product Launches: -- Superior Fresh, America's first land-based Atlantic salmon farm, is pleased to announce three new, coast-to-coast ways to enjoy their heart-smart Atlantic salmon. Retail-ready frozen premium fillets, burgers, and dips are now available nationwide at select retailers and online.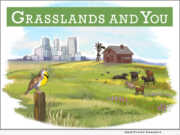 Advertising NEWS: -- The Central Grasslands Roadmap community of organizations is embarking on an 8-week social media campaign called "Grasslands and You" that enlists the collective, coordinated voices of individuals and organizations to spread the word about the importance of grasslands and the benefits they provide. The announcement comes from Bird Conservancy of the Rockies, one of the Roadmap partners.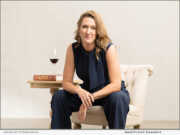 Advertising NEWS: -- Leveraging her knowledge of - and networks in - all aspects of the alcohol beverage space and propelled by a deep personal investment in the agricultural world, industry notable and business strategist Amanda Wittstrom Higgins recently launched Full Cup Solutions, a full-service firm specializing in results driven unconventional planning in the marketing, sales, operations, employee development sectors and beyond.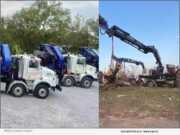 Advertising NEWS: -- Don Dowd, owner of tree lead marketing company Tree Leads Today, announced his new partnership with Justin Hartmann of Canary Tree. As soon as Don Dowd saw Justin Hartmann's short-term grapplesaw crane leasing model, he knew it was the perfect solution for his clients who struggle to keep pace with their backlog of work.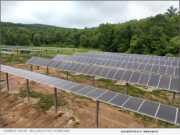 Product Launches: -- SunBug Solar, a Massachusetts-based solar solutions provider, has completed the construction of a dual-use solar-terra photovoltaic system in Monson, Massachusetts. The design of the system allows the local landowner to harvest both sun from above and crops from below on land which has been in the family for three generations.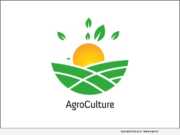 Product Launches: -- AgroCulture Inc. aims to bring communities together to fight off every obstacle causing food security. With an effective platform where small farmers and home growers can connect, AgroCulture Inc. aims to promote financial and physical well-being of various communities.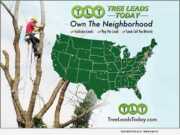 Advertising NEWS: -- "The tree service companies that consistently thrive are those that ramp up their marketing efforts during times of recession, such as the economic downturn of the COVID-19 pandemic." This statement comes from Don Dowd, owner and founder of Tree Leads Today. "During economic lulls, many make the mistake of scaling back their marketing out of fear."