Tags
Artificial Intelligence
Tag: Artificial Intelligence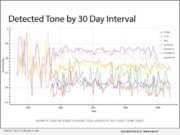 Product Launches: -- Dr. Singh, also known as the CampaignGuru®, has released a new website: TWITTERISM.COM which analyzes over 50,000+ of President Donald J. Trump's "social media voice" from his tweets in real-time using AI. The website provides the Tone in which the tweets are delivered.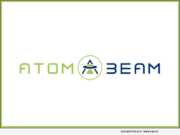 Product Launches: -- Today, AtomBeam launches its free Customer Portal, giving prospective customers limited access to AtomBeam's patented, radical new AI software. Using the portal, prospective customers can validate actual reductions achievable in IoT data transmission (typically 75%).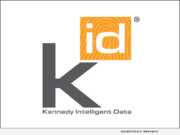 Advertising NEWS: -- Kennedy Intelligence Data (KID), a subsidiary of Kennedy Marketing Group (KMG) has formed an alliance with SQREEM Technologies Pte. Ltd., a leading artificial intelligence firm to provide superior real-time and behavioral driven digital advertising services for the automotive industry. KID has exclusive rights to SQREEM's proprietary artificial intelligence platform for the automotive industry.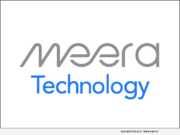 Product Launches: -- Target Energy Solutions ("Target"), an International technology and services company, announces the official release of its MEERA simulation package. A revolutionary breakthrough that combines AI and numerical simulation models in one framework making it the first AI-Physics augmented reservoir simulator.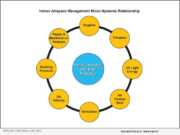 Product Launches: -- Now that the country is beginning to come out of lockdown, indoor airspace management is becoming a concern in managing the spread of COVID-19 according to Polar Controller. Unlike outdoor airspace, which scatters aerosol droplets over a larger area, indoor particulates hitch a ride on airspace currents, dispersing throughout business establishments.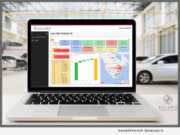 Advertising NEWS: -- The rise of COVID-19 is one of the most disruptive forces in recent memory, note Aclaró. Regardless of where you live, the coronavirus is changing nearly every element of modern-day life, whether that is social distancing, the omission of handshakes, and even the purchase of bulk goods for a sustained quarantine.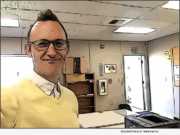 Product Launches: -- Berkeley Coding Academy, a new computer science team of credentialed teachers, is offering summer camps to empower youth in Python Programming, Data Analytics, Machine Learning, and Artificial Intelligence.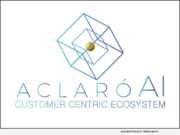 Advertising NEWS: -- Aclaró AI, the game-changing Fintech built on sophisticated artificial intelligence technology, recently announced SAM (Sales AI multiplier) Sales and SAM Service products for its dealers and retail partners. These new tools let Aclaró A.I. dealer clients better retain customers, increase service revenue, and maximize sales.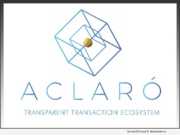 Product Launches: -- Aclaro Inc., the game-changing Artificial Intelligence software company that provides disruptive technologies to the automotive, financial, and government sectors, announces a new Board Member and the release of Aclaro EcoSystem 3.0 (ES 3.0). With these announcements, Aclaro continues rapid advancement toward its overarching mission of helping lenders, dealers and consumers develop and nurture longer mutually beneficial relationships.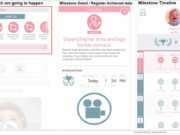 Product Launches: -- viv, Co. (CEO: Kyo Ueda) announced today that they are moving forward with the "BabyLook" project of "visualizing baby's mind" by using baby's facial expression and body information is going to release BabyLook:ver2.0; the application of predicting baby's development.