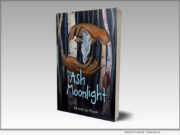 Product Launches: -- Emerging author Dewalt du Plessis introduces readers to his mesmerizing imagination and world-building skills in his debut novel, "Ash Moonlight" (ISBN: 978-0228886617; July, 2022). Originally conceived as song lyrics, "Ash Moonlight" has blossomed into a captivating tale set in a post-apocalyptic world. In this era, following The Great Star Fall, the once-kindled bonds of unity have been replaced by mounting tensions between the Ahusaka and Dyenie tribes.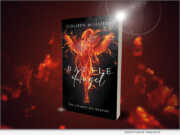 Product Launches: -- Author Colleen Millsteed has announced the release of her book, "Battle Angel: The Ultimate She Warrior," (IBSN: 978-0228888727; March 2023) a collection of empowering poetry written to inspire women to tap into their inner strength and overcome the challenges of life.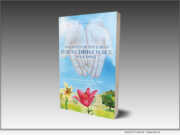 Product Launches: -- F. Dumanjug felt a strong calling to write during Australia's extensive lockdowns. As someone who did not have a prior interest in being an author, she began to question herself. However, F. Dumanjug states that God spoke and said, "This book, I will make it happen, and it will be done." Several months later, born out of her personal journals "To Listen of the Lord's Jesus Christ Voice, Holy Spirit" (ISBN: 978-0228885740; Jan. 2023) came to life.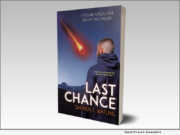 Product Launches: -- "Last Chance: A Future Apocalypse Caught in a Trilogy" by Darren E. Watling (ISBN: 978-0228882879; released Oct., 2022) is a quirky look at earth's final hours. The best and brightest are sent to colonize a more stable planet as earth meets its untimely demise. However a Plan B rocket contains a motley crew who could be described as "wildcards" at best.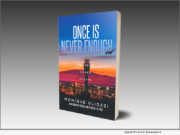 Product Launches: -- A psychologically complex villain faces off against a tenacious FBI agent in "Once is Never Enough: Revenge Never Sleeps" (ISBN: 978-0228879206; paper; Tellwell Talent), the latest globe-trotting thriller by author Dr. Monique Gliozzi.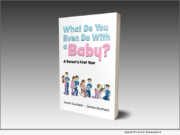 Product Launches: -- "What Do You Even Do With A Baby? A Parent's First Year" (ISBN: 978-0228869689) is a book aiming to demystify parenting so people can make well-informed decisions about becoming one. Authors Sarah and James Dunham struggled with the lack of a clear picture of what life would be like on the other side of the umbilical cord. "It doesn't get talked about openly."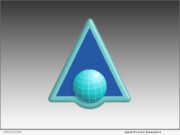 Product Launches: -- ArtistScope, a leading developer of DRM and copy protection software for more than 20 years, celebrates the 10th anniversary of the release of the ArtistScope Site Protection Software (ASPS) and the release of ArtisBrowser for all Windows, Mac, iOS and Android devices.
Advertising NEWS: -- In October of 2021 a new era creative talent platform called Experlio will be launching to the world. The platform aims to support the discovery and growth of top emerging talent through engaging online experiences.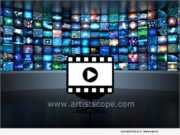 Product Launches: -- ArtistScope, a leading developer of copy protection for more than 20 years, has released a new version of CopySafe Video Protection. This new version is especially designed for professional video publishers and includes desirable features that enable them to distribute the highest quality video.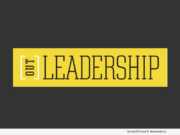 Product Launches: -- The Australian Institute of Company Directors and Out Leadership are delighted to announce the launch of Quorum, the first LGBT+ board level initiative of its kind to take place in Australia. Quorum is a talent accelerator for LGBT+ directors and is the world's most comprehensive database of top LGBT+ talent, providing potential candidates with first-rate training and networking opportunities.