Tags
Boxing and Weightlifting
Tag: Boxing and Weightlifting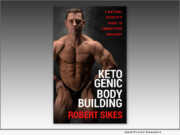 Product Launches: -- Legacy Launch Pad Publishing is releasing "Ketogenic Bodybuilding: A Natural Athlete's Guide to Competitive Savagery" (ISBN: 978-1956955071), the first book by Robert Sikes. The book is the result of Sikes' experiences as a professional bodybuilder and fitness coach.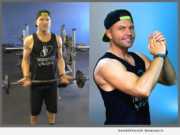 Product Launches: -- A new smartphone sports and fitness app, 1 Workout 4 Life, launched by Fitness Spark Plug, is designed to get people in shape and keep them in shape - not just for the short-term, but long-term too. This flagship program is free to download on Google Play and the Apple App Store.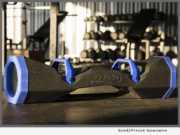 Product Launches: -- Hedstrom Fitness is pleased to announce the launch of their newest product in the Hydro-Interia Training line, the Surge Riptide. This specialized training tool utilizes water to create an unstable and unpredictable resistance, allowing the muscles to be challenged no matter what the exercise. Hedstrom Fitness is a division of Ball, Bounce and Sport, Inc.