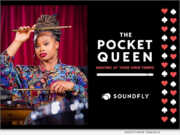 Product Launches: -- Soundfly's newest online course, "The Pocket Queen: Moving at Your Own Tempo," is out today as part of the platform's digital subscription library. This course, led by drummer, producer, and viral content creator, Taylor Gordon, aka The Pocket Queen, teaches modern rhythm and drumming concepts and music production, as well as strategies for finding one's authentic creative self.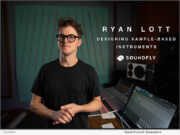 Product Launches: -- Online music school Soundfly has joined forces with Son Lux founder and bandleader, Ryan Lott, to release a new, in-depth course exploring Lott's unique approach to making emotionally compelling music by starting with custom-built digital instruments. "Ryan Lott: Designing Sample-Based Instruments" is available today as part of Soundly's subscription library of creative music courses.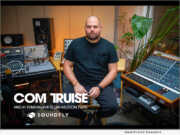 Product Launches: -- Online music school Soundfly has teamed up with dynamic producer Seth Haley, more popularly known as Com Truise, to release a new course on creating sci-fi-inspired electronic music. "Com Truise: Mid-Fi Synthwave Slow-Motion Funk" is available today as part of Soundfly's premium course subscription program, where students get unlimited access to a full library of creative music courses.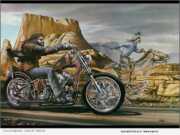 Product Launches: -- GIT Corp., a publishing company out of New York, today announced a new partnership with ER71 USA. Inc. ("ER71") to license an exciting new monthly motorcycle magazine title that brings all the two-wheeled excitement of the motorcycle culture to the masses.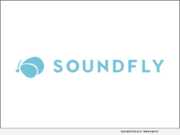 Product Launches: -- As musicians around the world await the imminent release of Ableton Live's latest version, Live 11, Brooklyn-based music education platform Soundfly today launches one of the first and most comprehensive online courses on making music with Ableton Live, exploring the cutting-edge features that will be available in the upcoming Live update.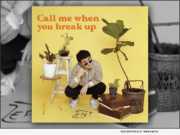 Product Launches: -- Pop rock artist Zepet specializes in the sunny indie pop that dominated the airwaves in the early 2000's. His latest single release, "Call Me When You Break Up," is joyously melancholy and filled to the brim with memorable melodies.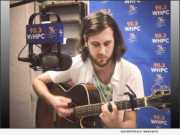 Product Launches: -- Indie-rock singer-songwriter Ryan Chernin, whose debut single on Inhuman Records, "Look Right," rocketed up to 25 on Mediabase's AC Chart, just under Ariana Grande's "Breathin," has just released an edgy new single for 2020, "FaceTime." His debut single also climbed to 24 on Digital Radio Tracker's Top 150.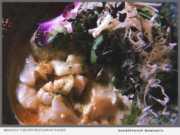 Product Launches: -- A new restaurant has emerged in the former home of an avant garde theater in Williamsburg. Monarch Theater Restaurant, located at 146 Metropolitan Avenue, offers a unique and inspired collection of small- and large-plate Asian dishes, influenced by the cuisine of China, Japan, Korea, Taiwan, and Thailand.