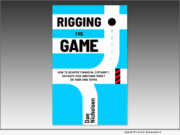 Product Launches: -- Legacy Launch Pad Publishing has released "RIGGING THE GAME: How to Achieve Financial Certainty, Navigate Risk and Make Money on Your Own Terms" (ISBN: 978-1956955439 paperback), written by Dan Nicholson. In "RIGGING THE GAME," Nicholson reveals why some entrepreneurs seem to always win while others routinely fail. (Spoiler alert: it's not luck.)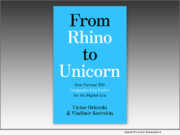 Product Launches: -- Legacy Launch Pad Publishing is releasing an updated edition of "From Rhino to Unicorn: How Fortune 500 Companies Can Evolve for the Digital Era" (ISBN: 978-1951407995), an award-winning business book co-authored by Victor Orlovski and Vladimir Korovkin.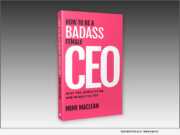 Product Launches: -- Legacy Launch Pad Publishing is releasing the first book by angel investor, CPA, Columbia Business School alumni, non-profit founder and podcaster Mimi MacLean. "How to Be a Badass Female CEO: Slay the Competition and Reach the Top" (ISBN: 978-1951407681) is designed to help women succeed in male-dominated roles.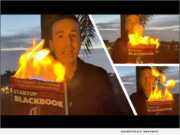 Product Launches: -- Swiss Business Tools announced the release of the groundbreaking book "STARTUP SECRETS BLACKBOOK." The book enables a new diverse generation of post-pandemic entrepreneurs that deal with massive economic challenges, minimal consumer attention spans, and a digital first approach.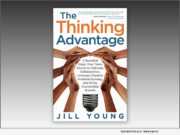 Product Launches: -- Many employees believe they aren't being paid to think. In "The Thinking Advantage," author Jill Young shares the dynamic algorithm for creating and building a strong company. When everyone at the company is really thinking, miraculous changes can happen!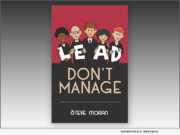 Product Launches: -- Senior Living Foresight announced today that the Founder and Publisher Steve Moran, an industry pundit, shares his leadership philosophies in his newly published book, "Lead Don't Manage" (ISBN: 978-1734686401). His company is a content creation platform assisting providers to operate excellent senior housing communities.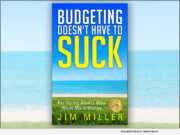 Product Launches: -- "Budgeting Doesn't Have to Suck: For Young Adults Who Want More Money" (ISBN: 978-0989196703) by Jim Miller is written for younger adults who need to put more money in their pocket now. Published by RMW Publishing, the tips inside this book are easy to digest and implement and an added perk is that it's free to those who cannot afford the $8.99 price tag - no questions asked.
Product Launches: -- Jill Young, founder of Dallas-based TractionFirst, uses her experience to teach business owners how to grow and thrive. "The Courage Advantage: 3 Mindsets Your Team Needs to Cultivate Fierce Discipline, Incredible Fun, and a Culture of Experimentation" (ISBN: 978-1647462819) began as a result of a question asked by a new client, "I know why this coaching will work. What do you think is happening when it doesn't work?"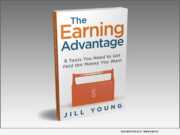 Product Launches: -- Jill Young, author, speaker, and founder of TractionFirst releases a new book providing bosses a way to help their employees earn more. Most employees lack clarity about how their performance connects to the value they create for their company. "The Earning Advantage" (ISBN: 978-1647462758) is a unique resource for employees to earn more money while promoting their company's growth.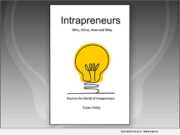 Product Launches: -- Author and intrapreneurship expert Susan Foley, Managing Partner of Corporate Entrepreneurs LLC, is excited to announce the release of the paperback version of her latest book, "Intrapreneurs: Who, What, How and Why" (ISBN: 978-1734956900).