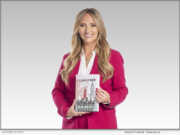 Product Launches: -- Fiercely independent author K.R. Butt has unveiled her thought-provoking book, "Unarmoured: PTSD Affects Us All" (ISBN: 978-0228869566; August, 2023). In this compelling work, Butt takes readers on a journey through the life of Norah, a young flight attendant, as she delves into the world of online dating in search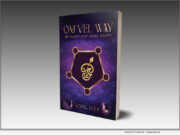 Product Launches: -- Author Seval Seer has unveiled an enlightening book, "Om Vel Way: Be Happy and Make Happy," (IBSN: 978-1779410658; Nov. 2023) which delves deep into the essence of human existence and the pursuit of true happiness. With a focus on the theme "Be Happy and Make Happy," Seval Seer's book offers a powerful and insightful perspective on the human journey.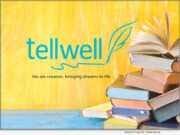 Product Launches: -- Tellwell Publishing is launching a new program called the Indigenous Voices Grant, earmarking $10,000 in in-kind book publishing services to amplify the voices of Indigenous Canadians. The grant aligns with Tellwell's commitment to cultivating a vibrant culture through the telling of powerful stories.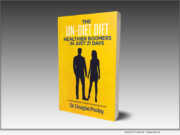 Product Launches: -- Dr. Doug Pooley, a distinguished figure in the field of health and wellness with over four decades of experience, has unveiled his transformative health reclamation strategy in his latest book, "The UN-Diet Diet" (IBSN: 978-0228867654 August, 2023).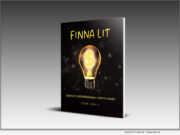 Product Launches: -- n Sean Lewis' current picture book, "Finna Lit: Creativity. Entrepreneurship. Lifestyle. Money" (ISBN: 978-0228883821; April, 2023), the main character, Dell, uses his wits and experiences to create his own path to financial independence. His connection with his family and his passion for being financially literate lead him to learn from others, but most importantly educate his friend.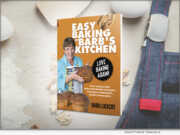 Product Launches: -- Author and entrepreneur Barb Lockert is excited to announce the release of her new cookbook, "Easy Baking in Barb's Kitchen" (ISBN: 978-0228885313; May, 2023). This cookbook offers easy-to-follow recipes and time-saving tips and tricks for bakers of all levels.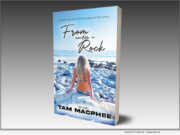 Product Launches: -- Entrepreneur and author Tam MacPhee bares her soul in "From Under A Rock" (ISBN: 978-0228876076; Nov., 2022), a heartfelt memoir with which she shares her deepest memories. The book is already a hit, reaching the Amazon Best Sellers rank of #66 in Women's Biographies on the Kindle Store. The ambitious author has also launched a new podcast and continues to offer life coaching services.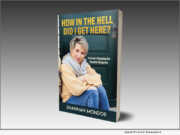 Product Launches: -- "HOW IN THE HELL DID I GET HERE? Forever Changing the Genetic Blueprint" (ISBN: 978-0228871224) is a riveting and raw story of how author Shannan Mondor overcame alcoholism and mental illness and broke free from the genetic blueprint of addiction that demonized her family for generations.
Product Launches: -- This press release is to serve as the official announcement by GRANDO on the release of the 2nd SINGLE titled "Time" from the forthcoming ALBUM "By Your Side." The Single is available on all Streaming Services.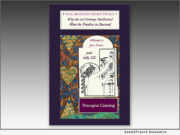 Product Launches: -- Philosopher and historian Procopius Canning announces the release of "The Modern Prometheus: Why the 21st Century Intellectual Must Be Fearless to Succeed" (ISBN: 979-8735137177). In this book, Canning, writing as an exiled fugitive 300 years from today, combines science fiction with established philosophical concepts.