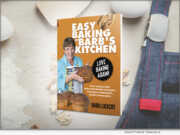 Product Launches: -- Author and entrepreneur Barb Lockert is excited to announce the release of her new cookbook, "Easy Baking in Barb's Kitchen" (ISBN: 978-0228885313; May, 2023). This cookbook offers easy-to-follow recipes and time-saving tips and tricks for bakers of all levels.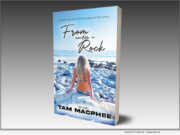 Product Launches: -- Entrepreneur and author Tam MacPhee bares her soul in "From Under A Rock" (ISBN: 978-0228876076; Nov., 2022), a heartfelt memoir with which she shares her deepest memories. The book is already a hit, reaching the Amazon Best Sellers rank of #66 in Women's Biographies on the Kindle Store. The ambitious author has also launched a new podcast and continues to offer life coaching services.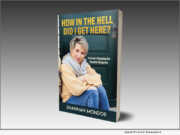 Product Launches: -- "HOW IN THE HELL DID I GET HERE? Forever Changing the Genetic Blueprint" (ISBN: 978-0228871224) is a riveting and raw story of how author Shannan Mondor overcame alcoholism and mental illness and broke free from the genetic blueprint of addiction that demonized her family for generations.
Product Launches: -- This press release is to serve as the official announcement by GRANDO on the release of the 2nd SINGLE titled "Time" from the forthcoming ALBUM "By Your Side." The Single is available on all Streaming Services.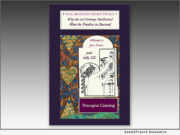 Product Launches: -- Philosopher and historian Procopius Canning announces the release of "The Modern Prometheus: Why the 21st Century Intellectual Must Be Fearless to Succeed" (ISBN: 979-8735137177). In this book, Canning, writing as an exiled fugitive 300 years from today, combines science fiction with established philosophical concepts.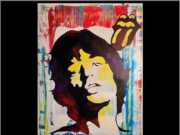 Product Launches: -- What do you get when you mix multidisciplined, modern artists from around the world with a cutting-edge blend of technology and art? You get Modern Art Cartel. Modern Art Cartel is at the forefront of combining art with technology and has developed the world's first AI digital artist, MysterioAI, that creates engaging NFTs (non-fungible token) or collectible digital assets.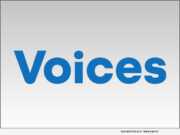 Advertising NEWS: -- Voices announced the winners of the 2020 Voicey Awards through a week-long social media campaign. The leading marketplace for voice over services hosts these awards annually to showcase the voice actors who are at the top of their craft.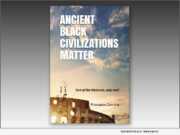 Product Launches: -- Procopius Canning, historian and creator of the scholarly award-winning web sites Timeline: Ancient Rome, and Gladiator: The Real Story, announces the publication of "ANCIENT BLACK CIVILIZATIONS MATTER: Sort of like Wakanda, only real!" (ISBN: 979-8696570037), a deeply researched popular survey history of Blacks and Black culture in the ancient classical world.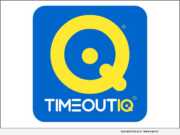 Product Launches: -- Kids' screen time has soared during the pandemic, yet parents are reluctant to restrict it because it's their primary way of learning, socializing and playing. TimeoutIQ has the solution. It helps parents to subtly manage screen time, and challenges kids with educational content at their grade level while playing games, watching videos or engrossed in social media.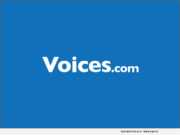 Advertising NEWS: -- Voices.com has released their tenth annual trends report that looks at creative services industries - including advertising, education, media, entertainment, technology, and more - and provides insights into trends that impacted them in 2020 and makes predictions for trends in 2021.