Tags
Chemicals and Plastics
Tag: Chemicals and Plastics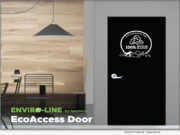 Product Launches: -- Senneca and their family of brands is committed to continuous improvement to minimize its environmental footprint and inspire others to do the same. To reduce ecological impact, action has been taken to decrease waste, reuse materials and recycle where possible. Chase Doors is proud to announce the launch of their first environmentally sustainable product, the EcoAccess door.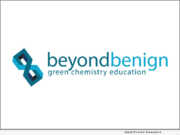 Product Launches: -- Beyond Benign announced a new Minority Serving Institution (MSI) Initiative, designed to provide green chemistry educational support for faculty and students at Minority-Serving Institutions (MSIs). Being built and executed in collaboration with MSIs, the initiative is intended to ensure the next generation of world-class chemists and scientific leaders are reflective of the diversity of the global community and prepared to address sustainability through chemistry.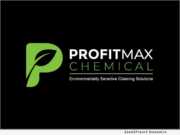 Advertising NEWS: -- ProfitMax Chemical has launched a new website. With a newly revamped web presence, ProfitMax Chemical aims to serve as an endurance resource for environmentally sensitive cleaning solutions by inspiring trust through educating.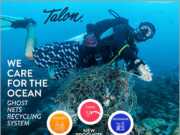 Product Launches: -- After years of meaningful development, Talon International is proud to announce the launch of its innovative Ghost Net Products. The company successfully developed a solution to improving marine habitats by collecting and recycling the surplus of plastic waste that has consumed our beloved oceans.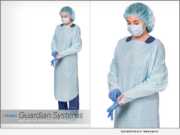 Product Launches: -- Mopec, the nationwide leader in pathology, anatomy, mortuary and necropsy equipment and supplies, introduced disposable shoe covers as well as two different types of disposable gowns under their Mopec Guardian Systems line of personal protective equipment (PPE).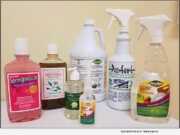 Product Launches: -- Microcide® Inc. a leading Michigan based biotechnology company, today announced the test results of its COVID-19 faster virus killing range of products, PRO-SAN® Cleaner sanitizer, SILKY-SOFT® hand sanitizer, and DENTORAL® mouthwash.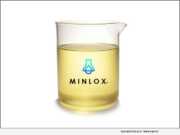 Product Launches: -- MINLOX, LLC, a chemical manufacturer based in Newport Beach, California, with multiple blending facilities globally, today announced the launch of its proprietary formula used to treat recreation waters as well as watersheds.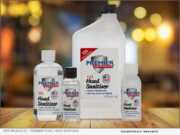 Product Launches: -- RPP Products today announced that it has selected Sagon-Phior and SDDPR as its branding and PR team for the company's new Premier Pure hand sanitizer product line. In March 2020 in response to the COVID-19 pandemic, RPP Products pivoted from motor oil production to hand sanitizer production in just seven days.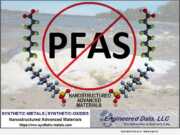 Product Launches: -- Engineered Data, LLC's Advanced Materials Group has begun micro-batch production of a Flocculant that remediates PFAS chemicals (as well as Toxic Heavy Metals + Phosphate [a main ingredient in Storm Water Pollution + Algae Tides]) from polluted water.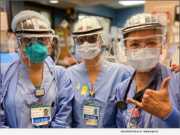 Product Launches: -- TrueHero Face Shields are the result of good old American ingenuity and the entrepreneurial spirit that drives our country. Recognizing that the need for such shields was only going to grow with the spread of COVID-19, plastics manufacturer, Jay Baker, of Jamestown Plastics, rallied his troops and, in a matter of days, designed and began manufacturing TrueHero™ Face Shields at his facility.