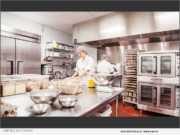 Product Launches: -- In the face of the COVID-19 crisis, many food producers are scrambling to find food production spaces that meet unprecedented, rapidly evolving needs. To fulfill those needs, Amped Kitchens announced it will move ahead with plans to open its new Chicago location - providing best-in-class food-safe, sanitized and fully-permitted production spaces for up to 64 food producers.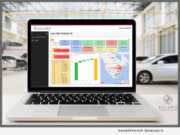 Advertising NEWS: -- The rise of COVID-19 is one of the most disruptive forces in recent memory, note Aclaró. Regardless of where you live, the coronavirus is changing nearly every element of modern-day life, whether that is social distancing, the omission of handshakes, and even the purchase of bulk goods for a sustained quarantine.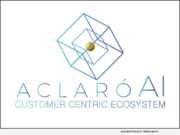 Advertising NEWS: -- Aclaró AI, the game-changing Fintech built on sophisticated artificial intelligence technology, recently announced SAM (Sales AI multiplier) Sales and SAM Service products for its dealers and retail partners. These new tools let Aclaró A.I. dealer clients better retain customers, increase service revenue, and maximize sales.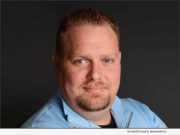 Advertising NEWS: -- Chicago Illinois area's William Madden, co-founder and senior partner of Whole Brain Consulting, is scheduled to present at The Hatchery from 6 to 7:30 p.m. on December 2, 2019.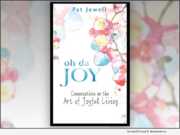 Product Launches: -- Kharis Publishing today announces the release of "Oh Da Joy" (ISBN: 978-1946277398) by Pat Jewell, a broadly reaching new book with the spirit of "Chicken Soup for The Soul." Appealing to a wide range of readers who will find comfort and joy in this life-guide to turn the weary into the re-charged.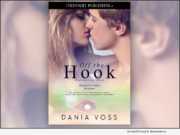 Product Launches: -- Chicagoland romance author Dania Voss explores the challenges of young love while dealing with the pressures of wealth and professional sports, in her latest release, new adult novella "Off the Hook" (ISBN: 978-1773399911; Ebook).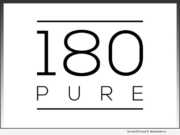 Product Launches: -- 180 Pure, a Chicago area CBD company, based in Lake Zurich, has launched a wholesale program for local retailers wishing to provide premium grade, THC-free CBD products to consumers.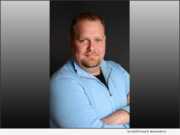 Advertising NEWS: -- Chicago area's Will Madden, co-founder and senior partner of Whole Brain Consulting, speaks at the Chicagoland Food and Beverage Network Founder's Series, held September 25, 2019. The Founders Series is a CFBN series presented in partnership with CA Branding, Fifty Gazelles and PreBrands.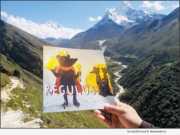 Advertising NEWS: -- Aaron Ozee, bestselling author of notable children's book, "Regulus" (ISBN: 978-1387010790), partnered with select tourist operations in Kathmandu, Nepal to bring a printed copy of his famed tale with them during their procession of Base Camp on Mount Everest.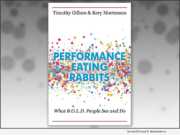 Product Launches: -- Performance Journey Partners announce the release of their new book "Performance Eating Rabbits - What B.O.L.D. People See and Do" (ISBN: 978-1478793922) by Timothy Gillum and Kery Mortenson. It is now available online through Amazon and Barnes & Noble.