Product Launches: -- When Bryson Thompson, Sr.'s mother passed away from stomach cancer in 2016, he grappled with how to tell his 3-year old son that he would never see his beloved grandmother again. It was this life-changing event that sparked him to write, "How Angels are Made" (ISBN: 978-1735023809).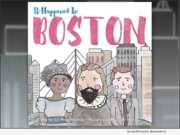 Product Launches: -- "It Happened In Boston" (ISBN: 978-1733084703), a new children's board book introducing the history of Boston to young readers, is also the first in a series by Weymouth-based Great Pond Press, a publisher of books specifically created to interest children in history from a very young age.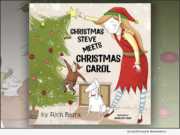 Product Launches: -- Rich Berra, co-host of the nationally syndicated Johnjay and Rich Show on iHeart Radio, has released his second holiday children's book, "Christmas Steve Meets Christmas Carol" (ISBN: 978-0578571904). Proceeds from the sale of each book go to the #LoveUp Foundation.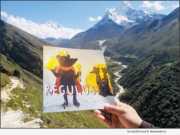 Advertising NEWS: -- Aaron Ozee, bestselling author of notable children's book, "Regulus" (ISBN: 978-1387010790), partnered with select tourist operations in Kathmandu, Nepal to bring a printed copy of his famed tale with them during their procession of Base Camp on Mount Everest.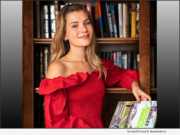 Product Launches: -- Just in time for National Bullying Prevention Month, "Mr. Gringle's Magical Wheelchair" (ISBN: 978-1612543154) by Natalie Gonchar, is a new book scheduled to release on September 24, 2019. The book has already won the Gold Mom's Choice Award.