Tags
City and County Government
Tag: City and County Government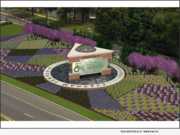 Advertising NEWS: -- Drive down almost any suburban highway, and you will be greeted by a sea of sameness. McDonald's, Dunkin Donuts, Wells Fargo, Target, etc. You could be anywhere. But soon, when you drive into or fly over Evesham Township, however, you will be greeted by an embodiment of the township seal. Catalyst Experiential and Evesham Township worked together on the design.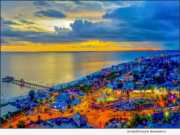 Advertising NEWS: -- The Town of Fort Myers Beach has hired the firm RMA to create its new branding and marketing campaign. RMA's award-winning team of economic development and marketing experts will analyze the town's current brand and develop a comprehensive strategy to capitalize on the community's authentic assets and distinctive culture.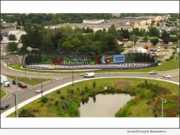 Advertising NEWS: -- The Flemington, NJ Land Use Board has approved a Gateway Monument with a living wall to be constructed at the Flemington Circle on Route 202. This decision was rendered at the Board's bi-monthly meeting on October 22. The Monument will be constructed in a public private partnership with Catalyst Experiential.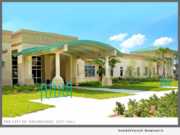 Advertising NEWS: -- The City of Greenacres recently accepted a vision and strategic action plan created by the award-winning redevelopment firm, RMA. The city, located in the heart of Palm Beach County, has already begun prioritizing key elements of the plan for implementation to realize the vision and strategic goals.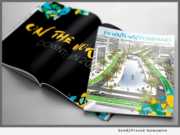 Advertising NEWS: -- RMA is proud to announce that their proposed plan for the Pompano Beach Downtown Innovation District won the 2018 Promotion Award at the annual Florida Redevelopment Association (FRA) Awards. RMA managed the city's redevelopment agency for almost a decade and authored this award-winning plan for the creation of the city's downtown.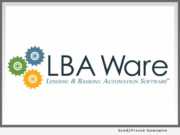 Advertising NEWS: -- LBA Ware(TM), the leading provider of automated compensation software and systems integration solutions for mortgage lenders announced its fiscal sponsorship of the Greater Macon Chamber of Commerce's Young Entrepreneurs Academy (YEA!), an innovative program that transforms local middle and high school students into real entrepreneurial successes.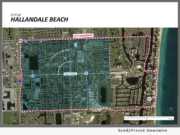 Advertising NEWS: -- Redevelopment Management Associates (RMA) has been selected by the City of Hallandale Beach and the Community Redevelopment Agency (CRA) to create a new vision plan for the City and to update the CRA plan in order to stimulate economic development activities, attract investment and spur redevelopment/revitalization.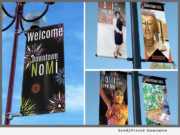 Advertising NEWS: -- Redevelopment Management Associates (RMA) has announced that the "To NoMi is to Love Me" marketing and branding campaign for the North Miami Downtown District will be revealed during Jazz at MOCA (Museum of Contemporary Art) on Friday, June 29, 2018.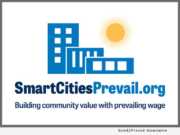 Advertising NEWS: -- Smart Cities Prevail today released a series of new TV advertisements on prevailing wage laws, part of a multi-state public information campaign launching in California and New Mexico. "HT Tran" tells the story of an Iraq War veteran who came home after being wounded in combat to found the award winning general engineering firm Anvil Builders.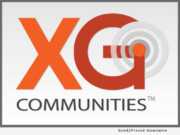 Advertising NEWS: -- XG Communities LLC, a premier provider of wireless, asset marketing and engineering services for cities and municipalities across the United States, announces their agreement to market and manage wireless coverage solutions for the City of La Verne, California.