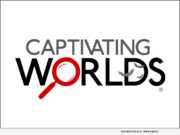 Product Launches: -- Captivating Worlds proudly announces its official Grand Opening on Thursday, July 15 in New Albany / Northeast Columbus. Captivating Worlds offers real life puzzle/escape rooms where friends, families and co-workers work together to solve mysteries, puzzles and games before the time runs out.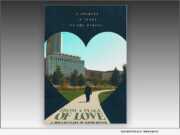 Product Launches: -- ByDam Multimedia announces its latest release: "From A Place of Love - My Adoption Journey," an award-winning documentary film from Writer, Producer, Director David Bynum.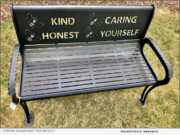 Product Launches: -- Fortin Ironworks was inspired to design this new product because it simply felt that it gives the "right message at the right time." Bees exemplify communities working together and that was the buzz behind its new community "Bee Bench."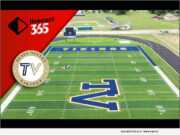 Product Launches: -- One of the largest school districts in the state of Ohio, Teays Valley, is working with Columbus based digital media company, Livecast365, and their proprietary streaming technology. Teays Valley pursued their very own dedicated TV network and TV channels to support athletics and education within their community.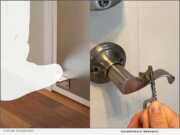 Product Launches: -- A third-generation, family-owned and operated ornamental iron and metal fabrication company, Fortin Ironworks, is stepping up to create new products driven by a surge in consumer safety. These American-made products are destined to be an integral part of the "new normal."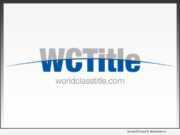 Product Launches: -- World Class Title, a tech forward real estate title agency licensed in Ohio, Florida, Kentucky, Pennsylvania, Michigan and New Jersey, announces its successful launch of the WCTALWAYS SECURE PLAN(TM) (WCTAPP). WCTAPP is a multi-level approach to prevent real estate wire fraud within title transactions.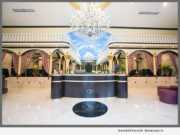 Product Launches: -- The long awaited and anticipated Anthony Vince' Nail Spa is now open at The Shops at Worthington Place. The renovated up-scale mall is the perfect place to host this one-of-a-kind high-end nail salon in the Worthington/Columbus area. Anthony Vince' Nail Spa is focused on the pursuit of excellence and beauty. Their goal is simple: To make you feel like their only guest.