Tags
Corporate social responsibility
Tag: corporate social responsibility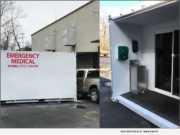 Product Launches: -- In response to the COVID-19 pandemic affecting every corner of the world, a 24-year-old pre-medical student teamed up with his father to design and manufacture the Mobile Pathogen Testing Unit (MPTU) to be used to combat this viral outbreak. Chase Berman, a current Infectious Diseases researcher at University of California Irvine, and his father, Christopher Berman, have brought forth a mobile unit converted from a 20-foot shipping container, capable of mass viral testing in a highly efficient manner.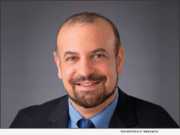 Product Launches: -- Attorney David Goldman of the Personal Injury Law Firm Goldman Babboni Fernandez & Walsh, announced new initiatives to support at-risk youth by the Sarasota community organization Second Chance Last Opportunity in partnership with the Sarasota Department of Corrections.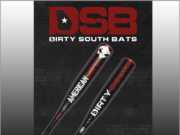 Product Launches: -- Dirty South Bats today announced that it has joined forces with the Chris Kyle Frog Foundation (CKFF) to produce a limited-edition tribute bat honoring American Sniper Chris Kyle that is cutting-edge both in its looks and performance. The 2 5/8-inch composite baseball bat certified for USSSA and BBCOR will be available for players from ages 8 to College with $100 from each bat sale being donated to the CKFF.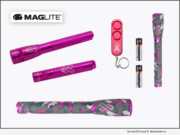 Product Launches: -- Mag Instrument Inc. (MAG), the American manufacturer of the iconic MAGLITE(R) line of flashlights, continues its longstanding partnership with National Breast Cancer Foundation, Inc.(R) (NBCF) to promote awareness of and raise funds to support the work of NBCF.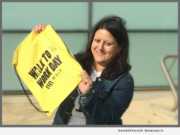 Advertising NEWS: -- San Francisco Personal Injury Attorneys, Rahman Law PC, are pleased to announce their repeat sponsorship of Walk San Francisco's annual Walk to Work Day. The event will take place Wednesday, April 10, 2019 between 7:30 a.m. and 10 a.m. Last year's event was the biggest ever.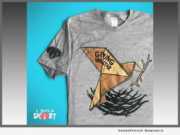 Product Launches: -- When Michigan non-profit I Give a Shirt, Inc. launched their cause apparel campaign on March 1, the countdown began to when their homeless awareness t-shirts would be gone forever. I Give a Shirt features a different limited-edition t-shirt design each month, with all proceeds supporting a different cause. In their newly-launched March campaign, the important cause they are taking on is homelessness.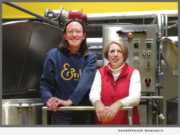 Product Launches: -- ENKI Brewing Company announced the launch of Raspberry Bomb Saison (RBS) March 8 in its taproom, highlighting the exploding role of women in the beer business. ENKI Brewer, Kendra Gephart, created RBS using a blend of hops developed by the members of Pink Boots Society.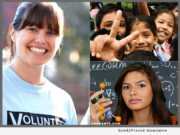 Advertising NEWS: -- Neotrope, a California-based marketing, branding, entertainment, publishing and technology firm founded in 1983, today announced the eight U.S. 501(c)(3) charities selected for its annual J.L. Simmons Nonprofit PR Grants program for 2018/19. With this year's Grant, each charity will receive up to $2400 in services including PR, marketing and social media promotion.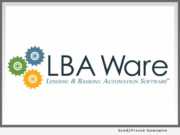 Advertising NEWS: -- LBA Ware(TM), the leading provider of automated compensation software and systems integration solutions for mortgage lenders announced its fiscal sponsorship of the Greater Macon Chamber of Commerce's Young Entrepreneurs Academy (YEA!), an innovative program that transforms local middle and high school students into real entrepreneurial successes.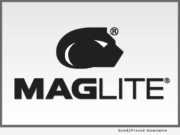 Advertising NEWS: -- MAG Instrument, Inc., (MAG) has entered into a sponsorship agreement with The American Veterans Center and National Memorial Day Parade to provide resources for the organization and its programs. Among these efforts MAG will assist veterans to attend and be honored at the annual event.